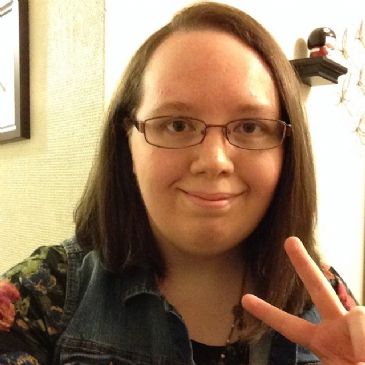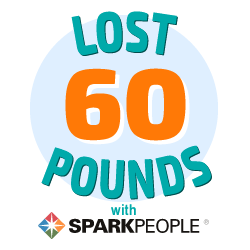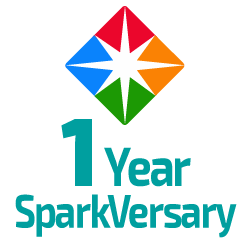 I have 20 pics in my gallery

Awards

Trying Something New...
Hi, My name is Janelle I'm 27 years old and have lost 60.1 pounds with Spark People so far! I've gone from a size 22/24 to a size 16/18 in jeans. My shirt size has gone from a XXL to a L/XL!

This has been the best decision I've made for myself in a VERY long time :-) I feel great and notice I have more energy to stand or walk for longer periods of time :-)

Spark People has ricocheted so many different healthy desires/actions in me :

-I want to try to eat ...
Hi, My name is Janelle I'm 27 years old and have lost 60.1 pounds with Spark People so far! I've gone from a size 22/24 to a size 16/18 in jeans. My shirt size has gone from a XXL to a L/XL!

This has been the best decision I've made for myself in a VERY long time :-) I feel great and notice I have more energy to stand or walk for longer periods of time :-)

Spark People has ricocheted so many different healthy desires/actions in me :

-I want to try to eat at least 50% organic :-)

-I just bought an in-home treadmill!

-I also bought a fitness trampoline and use it everyday!

-I now have a juicer and while juice fasting isn't for me right now I do sometimes have a juice as a snack :-)

-I started video blogging my weight-loss journey on Spark People AND YouTube :-)

-I learned how to hula hoop for the first time in my life and LOVE it!!!

-I found a local pool and sometimes swim for fitness :-)

-I want to rollerblade for fitness (more money involved so probably in the near future)

-I have a long-term desire to try to grow my own vegetables (will take money and we also have a rabbit problem so I can't do it right now)

-Etc.


Original Intro: Hi, I don't know what to put here just yet other than I joined the site because I was thinking of doing Weight Watchers to eat healthier and lose weight...last September/October/November. I of course let many months slip because I didn't feel like devoting the money to it (AKA made excuses and poor choices).

Lately I have gotten a sense of renewed motivation to try something that's free (other than the cost of groceries/my gym bill) and that's why I joined Spark People.

MY GOALS:

-Mini Weight-Loss Goal:

Sadly, I did not make my original goal of getting under 200 by Dec. 31st 2013 :-( It's okay.. I was still losing weight at least :-) I would now like to be under 200 pounds by the end of Jan. 2014 or at the latest the first week of Feb. 2014. EDIT: Didn't get under 200 by the first week in Feb either. OMG. Well under 200 now (2/18/2014) :-)

-Overall weight loss goal: -127 pounds!!!

-Eating less processed junk foods and eating out less often

-To cut down my sodium intake considerably to daily recommended value

-To learn healthier recipes and cooking methods

-To learn portion control and to feel satisfied until my next meal

-To run a mile

-To get approx. 7-8 hours of restful sleep at night without going to bed at 5am and waking up at 1pm or later

-To not be afraid of my health because I'm currently severely obese

MY DREAMS:

-To shop at Hollister/Love Culture (Non Plus Size), Urban Outfitters, American Apparel, and Abercrombie (Biggest waist size there 30-32 inches)

-To buy some cute Japanese clothing either labeled as Small, Medium, or One Size Fits All (basically having a waist size that's 30 inches or under)

-To not have to reject anything from my closet because it's getting too tight on me

-To take a full length picture of myself or to have another person take it and not be afraid of what it will look like because I'm too fat

MY REWARDS:

5 pounds lost: Get New Dance Central and Just Dance Downloadable songs Got it!!! (Completed Feb 25th 2013)

10 pounds lost: Get an ebook I've wanted to buy for awhile, "The Eat-Clean Diet Recharged" Got it!!! (Completed April 2013)

20 pounds lost: Get a few more dance games off of Amazon.com like "Just Dance Greatest Hits" (Kinect/360), "The Hip Hop Dance Experience" (Kinect/360), and "Zumba Fitness Rush" (Kinect/360)
($60-$70) Got it!!! (Completed May 2013)

30 pounds lost: Reclaiming my childhood on a Razor Scooter (Max weight 220) I will be 228 when I lose 30 pounds so close enough for me to buy it without fearing breakage LOL ($70) Got it!!! (Completed July 2013)

40 pounds lost: A complete outfit from the online retailer of my choice. Either Forever 21 Plus, Rainbow Plus, or Torrid. I could not even have fit in much of their plus size clothes when I first started my journey! Got it!!! (Completed 10/07/2013)

50 pounds lost: Yay! Keep those clothes coming! Got a new wardrobe of Zumba workout clothes because they changed their sizes to be bigger :-) Got it!!! (Completed Nov 2013)

60 pounds lost: I will be 198 here. The first time to weigh under 200 in 10 years. WHOOOHOOO Big Reward: $200 worth of Amazon Japan merchandise

70 pounds lost: A huge order from one of my favorite online stores for Japanese goods, JList.com ($150)

80 pounds lost: Really cute workout clothes from lulu lemon or Nike or Adias :-)

90 pounds lost: Real Zumba Classes for a month :-) ($100-150)

100 pounds lost: A huge order of Japanese and Korean clothes from Yesstyle.com ($200-300)

110 pounds lost: Trip to NYC/NJ for shopping spree/tourism ($500)

120 pounds lost: Shopping trip to American Eagle/Hollister/Forever 21 ($500)

132 pounds lost (Goal!!!) : An iMac Desktop probably costs between $2,000-$3,000 for the model I want


Current Status:


SparkFriends



SparkTeams

My Ticker:
current weight: 197.6

Interact with SPARK-PPL-GIRL







Recent Blogs:

Profile


Member Since: 2/3/2013

SparkPoints: 12,059

Fitness Minutes: 13,510

My Goals:
-To eat healthier (mostly organic, non-processed foods) by cooking many delicious low calorie recipes

-To make as many new smoothies and juices as I can :-)

-To drink AT LEAST 8 (8 oz.) glasses of water a day!

-To take all my vitamins/supplements

-To not eat after my "after-dinner snack" time period

-To do intentional cardio for at least 15 mins a day

-To do 30 ab crunches every day

-To do my Strength Training routine every other day



My Program:
Healthy Eating:

-Tracking all the food I eat in Spark People's Food Tracker on a daily basis

-Meeting the nutritional goals provided by Spark People


Exercise:

-NordicTrack in-home Treadmill

-Jumpsport Rebounder

-Hula Hooping

-Just Dance/Dance Central

-Zumba

-Walk it Out (Wii Game)

-Elliptical at the Gym

-Arc Trainer at the Gym

-Biking

-Swimming

Personal Information:
I'm from NYS but now live in Boston :-) Skype me if you want: forgottenmems

Other Information:
"I have the right to do anything," you say—but not everything is beneficial. "I have the right to do anything"—but I will not be mastered by anything.

1 Corinthians 6:12

No temptation has taken you except what is common to men. But God is faithful, and he will not let you be tempted beyond what you can bear, but along with the temptation he will also make the way out in order for you to be able to endure it.

1 Corinthians 10:13

If you want to be in the know:

-I'm 5 ft. 3 and a 3/4 inches (Appox 161 cms)

Yeah the doctor's office got it that detailed LOL

Some hobbies of mine include:

-Studying languages (especially Japanese/Korean/Chinese)

-Watching anime (Japanese animation)

-Learning how to play the guitar (I know a few notes and chords)

-Wasting time on YouTube LOL

-Dancing

-Reading

-Etc.

Profile Image