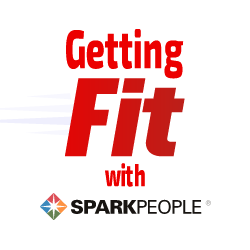 I have 14 pics in my gallery

Awards

"We are what we repeatedly do. Excellence, therefore, is not an act, but a habit." --Aristotle
3/29/2016

I've changed my focus this year to find some truly sustainable health routines. I'm still hoping to lose fat and get really healthy. But, now that I'm in a more consistent, predictable schedule, I'm trying to find ways to truly be consistent.

A few changes that are working for me:
- Working out in the morning before work. My commute is minimal, so I have more time in the morning to work out.
- Weightlifting! I'm currently following ...
3/29/2016

I've changed my focus this year to find some truly sustainable health routines. I'm still hoping to lose fat and get really healthy. But, now that I'm in a more consistent, predictable schedule, I'm trying to find ways to truly be consistent.

A few changes that are working for me:
- Working out in the morning before work. My commute is minimal, so I have more time in the morning to work out.
- Weightlifting! I'm currently following Stronglifts 5x5 and I plan to continue with the program for a while, until it stops working for me, before finding an intermediate program.
- Small calorie deficit, lots of protein. Instead of over-shooting my goals, I'm keeping them small and making sure to fuel my workouts.
- Cooking at home. This makes me happy, makes my body happy, and makes my wallet happy.

My weight hasn't moved much so far in 2016, but I'm a lot stronger and I'm optimistic that I'll have some great results to share in the next year!

Current lifts:
Squats: 140 lbs (working on 145 lbs)
Deadlift: 170 lbs (working on 175 lbs)
Bench: 87.5 lbs (working on 90 lbs)
Dead Rows: 105 lbs (working on 110)
Overhead Press: 65 lbs (Finally!!)


7/8/2015

New Chapter = Clean Slate!

I've been on SparkPeople a pretty long time now--about 4 years. From my highest weight 6 years ago, to my lowest weight 3 years ago, I had lost over 30 lbs. Then I started Law School and some of the weight crept back on. I was able to keep it at something like maintenance, but it was a lot more zigzagging. I'd do great for a summer, okay for a semester, then blow it during finals; I'd do great after New Year's, okay for the semester, then blow it during finals. That was pretty much the pattern, but the cycle kept things mostly in check, even if I wasn't getting closer to my goal weight.

In the last couple of months, I had some fabulous, amazing life changes! I graduated then got married and moved! I decided to let these momentous occasions be my priority for a couple of months and I am truly glad that I did. It's truly been a joyful time!

Now, however, it's time to start out with a healthy, new chapter. I inventoried the costs of my hiatus (pretty rough, truth be told) and I'm ready to get back in business.

I have some nebulous goals, and I'm working on making them more specific. But generally, here are some goals:

1. Cook and eat at home most of the time. (Budget and diet friendly)
2. Get home and finances in order. (Hello stress relief!)
3. Walk a ton every day (no more car, so that should be easy!)
4. Get strong. (Lift, core work, body work, yoga... I still really want to do a handstand!)
5. Get flexible. (The splits are still on my fitness bucket list.)
6. Try new things! (New fitness motivations)
7. Do creative things! (Music! This was really on the back burner during school)
8. Finally, finally get to that elusive, healthy weight!!!! Just do it already! haha


2015 Weekly Check In:
Aug. 15: 168.2, 33.3% BF
Aug. 22: 166.6, 32.9% BF
Aug. 29: 165.6, 32.7% BF
Sept. 5: 165.6, 32.7% BF
Sept. 12: 165.0, 32.6% BF
Sept. 19: 166.6, 33.0% BF
Sept. 26: 164.2, 32.4% BF
Oct. 3: 164.0, 32.2% BF
Oct. 10: Flu :( No Weigh-in.
Oct. 17: 163.6, 32.4% BF
Oct. 24: 164.4, 32.4% BF
Oct. 31: 161.6, 31.9% BF
Nov. 7: No weigh in. Guests!
Nov. 14: 162.4, 32.2 %
Nov. 21: 163.0, 32.2%
Nov. 28: 162.6, 32.1%
Dec. 5: 163.4, 32.2%
Dec. 12: 161.4, 31.8%
Dec. 19: 163.1 (Moving Average), 32.2%
Dec. 26: 163.3 (MA); 32.2%

Goal: Under 160 lbs by/through the end of the year. (Lose it and keep it off during the holidays!)




Current Status:


SparkFriends

SparkTeams



My Ticker:
Pounds lost: 17.7


Recent Blogs:

Profile


Member Since: 6/23/2011

SparkPoints: 45,534

Fitness Minutes: 73,843

My Goals:
I want to enjoy my body and my health while I'm young and create habits to remain healthy!

I want to consider myself an athlete.

I want to make and eat healthy, delicious, sustainable food.

I do not want to take my health for granted.

I want to know that I am healthy.

Let's face it: there's some vanity involved as well.


Weight Loss goals:
- 160 lbs
- 155 lbs
- 150 lbs
- 145 lbs
- 143 (healthy BMI!)
- Work on adding muscle!
- Keep on maintaining!

My Program:
I really enjoy exercise, but I'm looking for good, inexpensive ideas for motivation. I really do enjoy most kinds of movement! This is generally the easier side of the equation for me.

I struggle more with nutrition. I tend to be very social with food and eating out. I'm also guilty of munching while studying or working. I enjoy cooking but I find it time consuming. This is the harder part of the equation for me. I'm really working on developing the skill of planning ahead (by cooking in advance, carrying healthy snacks, or looking up nutrition at restaurants in advance).

Personal Information:
I'm a newly wed and recent law school graduate. I come from a big family. I love being outside and playing in beautiful places. I love to travel. I love reading. I wish I wrote more. I don't watch a lot of TV, but when I do, it's usually binge watching a season of something like Dr. Who, Sherlock, Parks and Rec, Archer, How I Met Your Mother. . .

Other Information:
I've found signing up for races (running) extremely motivating and relatively inexpensive way to get or stay fit. But I've recently switched to weightlifting, and I'm loving it so far!

Profile Image