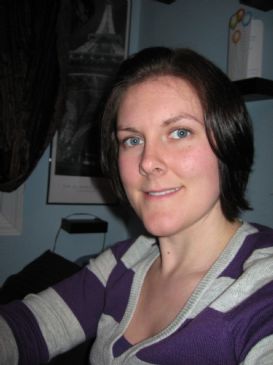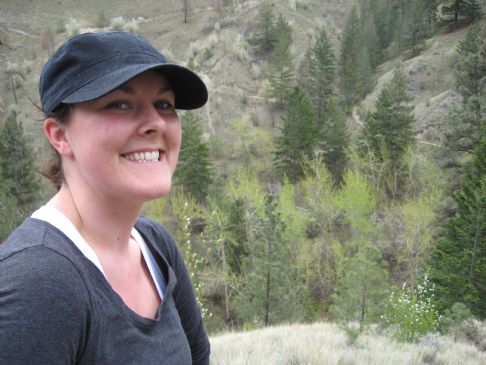 I have 30 pics in my gallery

Awards

I NEED to Do This
**REVISED 11/17/2011**
Enough is enough! I know I can do this, I have done it before.

When the fiance and I went in to buy life insurance and we told our guy about how we had lost so much weight and we were so proud of ourselves he told us that in the life insurance game they take how much weight you lost and add back half. They do this because most everyone gains back at least 1/2 of what they lost. We thought - not us. We were wrong! Looking back at my stats over this past ...
**REVISED 11/17/2011**
Enough is enough! I know I can do this, I have done it before.

When the fiance and I went in to buy life insurance and we told our guy about how we had lost so much weight and we were so proud of ourselves he told us that in the life insurance game they take how much weight you lost and add back half. They do this because most everyone gains back at least 1/2 of what they lost. We thought - not us. We were wrong! Looking back at my stats over this past year are scary. My highest weight was 194 lbs in August 2009, when I joined Spark People in January 2010 I was 181 lbs. Fast forward to April 2011, at 150 lbs, I was only 5 lbs away from my goal (15 lbs if my sister had anything to say about it). Then life kicked me and I failed to stand up for myself. It is November 2011 and I now weigh 170 lbs - 20 lbs in 7 months - YIKES!! Life Insurance guy was right!

In September fiance and I signed up for fitness classes and I thought for sure the weight would start coming off. Almost done 9 weeks of boot camp twice a week and kickboxing and spin class and nothing. Not 1 lb. So I know it has to be my food. Eating too much, eating bad things, and drinking too much.

This is it. I NEED to lose this weight - FOREVER! I cannot be carrying around an extra 25-35 lbs on my body, it is not good for me or my future.

Do or Die!


**Original from January 2010**
I am getting my life on track, I've been smoke free for two years now, and it is time to get the rest of my health in check. After being in a car accident in February 2009 and now having chronic lower back pain, I need to have a lower weight and a strong core and back to help with the pain.

SW 194 (August 2009)
SP SW 181 (January 2010)
CW 150 (April 2011)
GW 145 (May 2011)**REVISED APRIL 3, 2011**
SparkFriends

SparkTeams



My Ticker:
current weight: 175.0


Recent Blogs:

Profile


Member Since: 1/25/2010

SparkPoints: 12,838

Fitness Minutes: 21,026

My Goals:
January 2011
GOAL 1: To attend all 16 boot camp classes (accomplished)

GOAL 2: To attend all 12 Abs & Booty classes (Attended 11)

GOAL 3: To finish a 10k on February 20 in 1:15 (Finished in 1:07:08)

GOAL 4: To rock a bikini in front of more people than just my family

GOAL 5: To be a positive and motivating influence on those who look to me for inspiration

My Program:
Exercise 6 times a week, and watch what I'm eating.

3x/wk - Walk/Run at least 5km, Bike 30 mins, and strength training
3x/wk - 1 hour front crawl

**REVISED 06/28/10**
Weight training 3x/wk
Cardio at least 30 minutes 4x/wk whether this is running, hiking or biking - some sort of heart pumping activity

**REVISED**
January 2011
Mon/Wed - Boot Camp Class
Tues - Abs & Booty Class
Thur/Sun - Run & Swim
Fri/Sat - OFF

Personal Information:
Kamloops, BC CANADA, Stephanie

5"4
28 years old



Profile Image