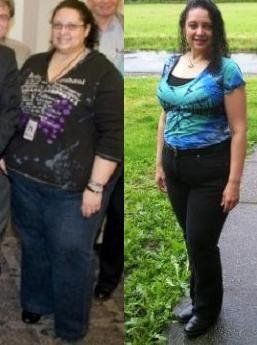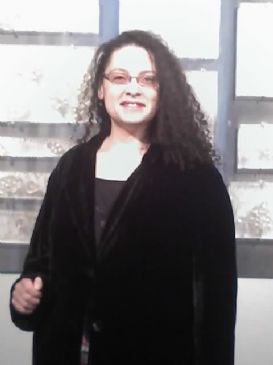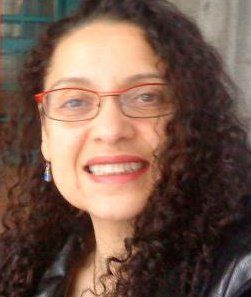 I have 21 pics in my gallery

Awards

Off The Couch & Out Into the World
I'm Linda and I live in Washington state.
I had Roux-En-Y Laparoscopic Weight Loss surgery on March 4, 2009.

Website: http://www.lindaeaves.com

===========================
Tip 1:
Exercise first!
If your exercise plan is in the morning, do it first thing.
Before email and before logging into Spark. Great way to start the day.

Tip 2:
Have your water handy.
It's easy to get 2-3 cups in when you exercise.
...
I'm Linda and I live in Washington state.
I had Roux-En-Y Laparoscopic Weight Loss surgery on March 4, 2009.

Website: http://www.lindaeaves.com

===========================
Tip 1:
Exercise first!
If your exercise plan is in the morning, do it first thing.
Before email and before logging into Spark. Great way to start the day.

Tip 2:
Have your water handy.
It's easy to get 2-3 cups in when you exercise.

Tip 3:
Breakfast time!
Eat something and take a vitamin. Then I log in and track food and exercise.

Tip 4:
Read a motivational article or spark page.
Puts me in the mindset where I want to be.

Tip 5:
Meditate!
Sit quietly for five minutes and let your mind clear out a bit. Do this whenever your shoulders creep up towards the ears. Roll them back down where they belong. Breathe. You work hard, take care of a lot of things and people. Remember to take care of you too.
~~~~
8/26/09
Weight - 261

Neck 16
Chest 52
Waist 47
Upper Stomach (bellybutton) 66
Hips (at hip joint) 65
Left Bicep 17
Right Bicep 16
Left Thigh 32.5
Right Thigh 32
Left Calf 21
Right Calf 21
Left Wrist
Right Wrist
~~~
As of August 2009
Top Size: 18-20
Pant Size: 24
Shoe Size: 11 W

SparkFriends

SparkTeams



My Ticker:
current weight: 222.0


Recent Blogs:

Profile


Member Since: 12/1/2008

SparkPoints: 951

Fitness Minutes: 240

My Goals:
To weigh 225 by January 1, 2010. (weight is 228 as of 1-15-10)

To weigh 299 by July 6, 2009. Done!

To lose weight and have fun while doing it! Done!

To be fit and have a healthy long life. (Getting there!)

To do lots of Zumba! (OK need to do a bit more on this goal)

My Program:
Making sure that my mind is coming along for the journey. When I've lost weight many times before it didn't seem like my head was in the right place. This time I am adding importance to having my brain in the program too.

Other Information:
I enjoy reading and watching fantasy and sci-fi. I am attracted to goths, geeks, and nerds. Perhaps that's because I'm one myself. I'm also discovering that I love to play dress up and attend costume parties. This discovery is part of my motivation to lose weight.

Profile Image