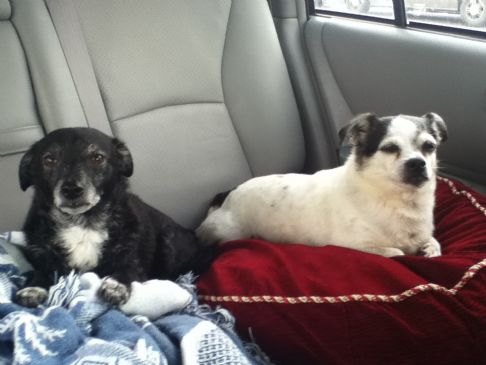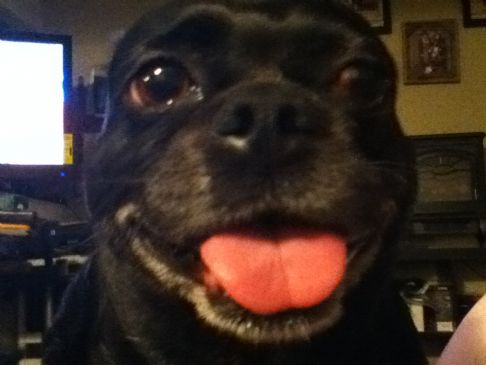 I have 20 pics in my gallery

Awards

Super Sirena in San Antonio
I am a proud Dog Mom and Texan. My husband is prior military (Navy) and we are still transitioning into the civilian world. I love Arts, Crafts, Reading and TV. (Trying to cut down on that last one)
I love everything paranormal. I also love to travel and would love to go to Europe someday.

My goals are to lose 100+ pounds, get fit and beat diabetes without weight loss surgery.

I'm also a scooter rider and love driving around San Antonio on my GhostBusters Bike. ...
I am a proud Dog Mom and Texan. My husband is prior military (Navy) and we are still transitioning into the civilian world. I love Arts, Crafts, Reading and TV. (Trying to cut down on that last one)
I love everything paranormal. I also love to travel and would love to go to Europe someday.

My goals are to lose 100+ pounds, get fit and beat diabetes without weight loss surgery.

I'm also a scooter rider and love driving around San Antonio on my GhostBusters Bike.

I'm obsessed with Dave Matthews. The man is a musical genius! I'm learning alot about how to relax and seize the day by listening to his music. I can't wait to frame my restraining order from Dave Matthews. (That's a joke, kinda, not really, no it is)
SparkFriends

SparkTeams



My Ticker:
Pounds lost: 10.0

Interact with SIRENALEANNE







Recent Blogs:

Profile


Member Since: 7/29/2012

SparkPoints: 35,829

Fitness Minutes: 37,680

My Goals:
I want to be in better health and beat diabetes.
I want to participate in more activities and not be sick all the time.


My Program:
Staying on Track. Eating less, writing down everything I eat and moving around more. I also participate in the Spark Coach Program. It's worth it!

Personal Information:
I'm from San Antonio, TX but I lived in San Diego, CA for 8 years. I live in San Antonio, TX now. I love being a wife and a dog mom. I also enjoy sight seeing and getting out and exploring Texas.

Other Information:
Some of my favorite movies are:
Shaun of the Dead
Grandma's Boy
Tuker and Dale Vs Evil
Goodfellas
The Godfather II
Twister
This is the end
--------------------------------------
Some of my favorite TV shows are:
Ghost Adventures
The Walking Dead
The Monkees
Downton Abby
Mad Men
Haunted History
--------------------------------------
Some of my favorite Quotes are:
Don�t be discouraged. It�s often the last key in the bunch that opens the lock.
- Author Unknown

I'll lean on you, and you lean on me, and we'll be okay. - Dave Matthews Band, #34

Celebrate we will
Because life is short but sweet for certain
� Dave Matthews Band, Two Step

The future is no place to place your better days. - Dave Matthews Band, Cry Freedom

What I want is what I've not got. But what I need is all around me. - Dave Matthews Band, Jimi Thing

Normal is an illusion. What is normal for

Profile Image