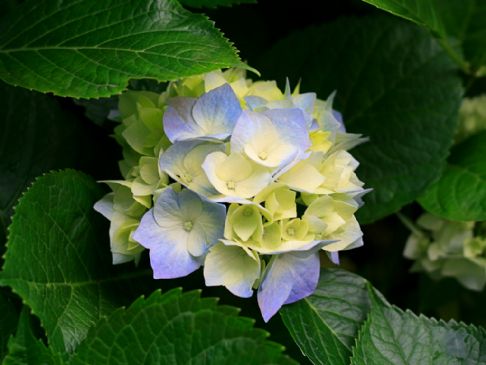 I have 1 pics in my gallery

Awards

Journey to Reaching My Goals
I am happily married of going on 12 years this August. We have two beautiful happy and healthy children (boy, age 7 & girl, age 6).
We recently moved back home (California) from being stuck in Vegas for the passed 9 years.
Being SO miserable there, each year getting harder and harder, I packed on 88 pounds total (the past 3 years were the worst and I gained 58 of the 88 in those 3 1/2 years).
Since moving back (mid this past December), I am happy to report that, by ...
I am happily married of going on 12 years this August. We have two beautiful happy and healthy children (boy, age 7 & girl, age 6).
We recently moved back home (California) from being stuck in Vegas for the passed 9 years.
Being SO miserable there, each year getting harder and harder, I packed on 88 pounds total (the past 3 years were the worst and I gained 58 of the 88 in those 3 1/2 years).
Since moving back (mid this past December), I am happy to report that, by not even really trying much, I've lost 13 pounds. I believe, not only have I been walking more and controlling portion sizes ... I've also been a lot happier. I believe emotional state has a lot to do with weight control as well. So far, it's shown.
Anyhow. I am ready to get serious & hopefully get real close to my goal by my wedding anniversary, mid august. I have a nice dress I'd like to fit into. Plus, I want to feel comfortable in my own skin once again. I keep hearing a lot about spark people and I am ready to really try it out and reach my goals as well. Any encouragements, workout buddies, support, tips, etc is very much appreciated.
Blessings!
Annali
SparkFriends

SparkTeams



My Ticker:
Pounds lost: 0.0

Interact with SINGN_ANGEL1





Recent Blogs:

Profile


Member Since: 7/7/2013

SparkPoints: 1,691

Fitness Minutes: 1,651

My Goals:
- Track each day
- Drink all my water
- Portion control
- Healthier food choices
- Cardio/ST Daily

My Program:
I plan to lift weights, walk/jog, and do my dance/sports games and dance dvds. I like to mix it up so I don't get bored.

On eating:
I plan to eat (HEALTHY) small portions every few hours in hopes to speed up my metabolism (Dr. orders).
I will also drink lots of water and some tea [Green & black tea (not so much coffee anymore)].

Personal Information:
I was born and raised in California. I never struggled with weight issues, UNTIL ..... my husbands job moved us to vegas 9 years ago, that's when I couldn't understand how and why I gained so much (the past 3 1/2 years being the worst). I will never blame it on my kids either. I had healthy pregnancies both times and gained and lost the amount I should have in a healthy time frame. Never a problem there. It wasn't until my daughter was 3 - 3 1/2 that I packed A LOT of it on. So, I know it's not due to my kids. I believe I was healthier than ever with both pregnancies. ha ha ha

This past mid December is when my husbands job moved us back to California. I've already noticed a change in my emotional state, for the better, as well as my weight. Lost 13 pounds since I've been back, so far, and wasn't even really trying.
So, now I want to get serious about it and finally reach my goal, for good, of getting back to my healthy weight.

Other Information:
I live in southern California and would like a workout buddy/group.

Though I have hated running since 5th grade, I would like to FINALLY say I ran a 5k (been planning to do that for like 8 years. It's time I should finally attack/reach that goal). So, training with someone would be great.

I don't have a gym membership and don't really plan to get one. I like my "home/neighborhood gym." :)

TOOLS: I have a weight bench set, workout DVD's/Games, dance/sports games, stability ball, ankle weights, and a resistant band ..... well, and of course my neighborhood park. LOL


Profile Image