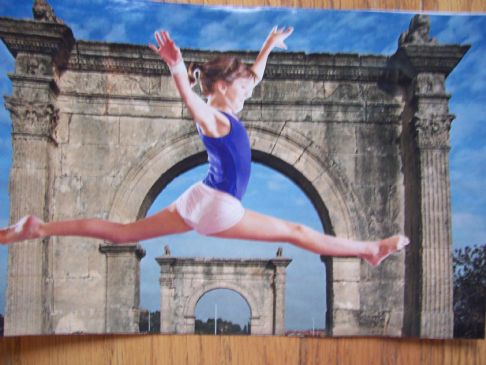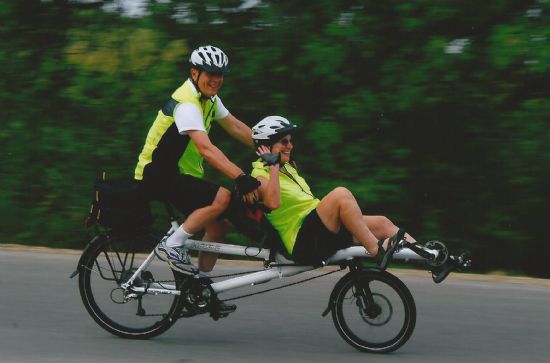 I have 21 pics in my gallery

Awards


A Healthy Weight is a By-Product of a Healthy Lifestyle!
Hi! I'm 60 years old, 5'3", mother of two grown sons, retired, and happily married. I'm currently working on getting my weight back to my maintenance weight of between 128 and 131. Here's my "Sparkpeople History" in a nutshell...

5/1/09 I found SparkPeople! I followed the program, ate in range, tracked my calories and exercised. By mid August, I had lost 20 pounds and got to my original goal weight of 125 pounds. That fall, I stopped exercising and tracking my food ...
Hi! I'm 60 years old, 5'3", mother of two grown sons, retired, and happily married. I'm currently working on getting my weight back to my maintenance weight of between 128 and 131. Here's my "Sparkpeople History" in a nutshell...

5/1/09 I found SparkPeople! I followed the program, ate in range, tracked my calories and exercised. By mid August, I had lost 20 pounds and got to my original goal weight of 125 pounds. That fall, I stopped exercising and tracking my food consistently. Over the next 12 months, I regained almost all of the weight (18 pounds).

8/26/10 I went back to tracking my food and I back to exercising regularly. My program is simple: burn at least 200 calories a day in cardio exercise and track all my food.

1/15/11 In November, I decided to start tracking what I call my "Seven Daily Goals." I blogged about them every day. I reached my new goal weigh of 130 about three months later. I became very consistent with tracking all food. I also became much more consistent with cardio exercise. I do a variety of things to keep me moving. I think it's different this time around, because I don't plan to stop tracking or exercising ever!

3/1/11 I'm back at my goal weight and have decided to stop tracking for a while. I know I'll go back to it because it works so well for me. For now, I'm taking a break from it and will do that as long as I stay in my goal range.

9/15/11 My father just died...he had dementia and I have been taking care of him for the past three years. This summer was particularly hard and I regained 15 pounds between May 1 and today.

1/2/13 My husband is retiring in June and we have decided to go on an extended self-supported bicycle tour around the perimeter of the US and then onto Australia after he retires. The thought of biking around the US carrying everything we need for over a year on our bikes gives me plenty of incentive to exercise now to get in shape!

My favorite sayings are:
If at first you don't succeed, you're running about average.
- Unknown
There are no shortcuts to any place worth going.
- Unknown



Current Status:


SparkFriends

SparkTeams



My Ticker:
Pounds lost: 2.0

Interact with SIMPLELIFE4REAL





Recent Blogs:

Profile


Member Since: 5/1/2009

SparkPoints: 41,902

Fitness Minutes: 43,667

My Goals:
To have a Real Age at least 10 years younger than my chronological age.

To have a waist no greater than 29"

To have a body fat percent between 20 and 25%.





My Program:
Currently training for an extended self-supported bicycle tour that my husband and I plan to begin in September 2013.


Personal Information:
I live in Illinois in the winter and Tennessee in the summer. (I think I have that backward!)


Profile Image