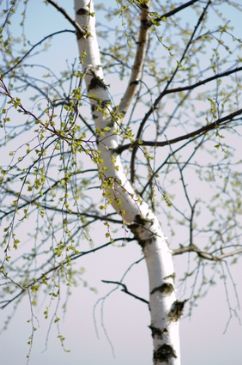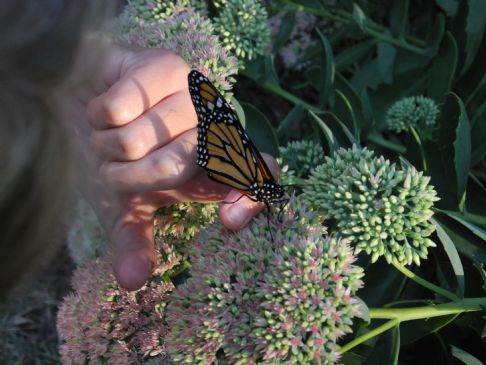 I have 5 pics in my gallery

Awards

Katya's Spark Page
February, 2012
"Play more!" is this month's mantra. I need more racing joy in my life right now--is there a better way than play to get it? Drop me a line if you know one!

I do feel good, but--I know I'm struggling. I'm in great condition physically, but my mental state... Well, it's hard not to be at least a little low in Minnesota, come wintertime! Seasonal depressive issues--I have them.

I'm feeling a little lonely here on SP--the energy I'm sending ...
February, 2012
"Play more!" is this month's mantra. I need more racing joy in my life right now--is there a better way than play to get it? Drop me a line if you know one!

I do feel good, but--I know I'm struggling. I'm in great condition physically, but my mental state... Well, it's hard not to be at least a little low in Minnesota, come wintertime! Seasonal depressive issues--I have them.

I'm feeling a little lonely here on SP--the energy I'm sending outward isn't exactly pouring back. But--that's okay. I want--I hope--I am projecting outward a positive spirit. It's one of those things in life where "goodness is its own reward." That's not something to sneer about.

January, 2012
I feel terrific. I need to pause and reflect on the New Year--haven't found the time for that. But--I got through December, which is easily the least productive month of the year for me. Yes, I get a lot done, but there's very little energy left over for me focus on bigger questions or longer term goals.

I guess that's what January's for, and that's why I'm feeling so good!

December, 2011
Not the easiest month+ since I last updated here. I am doing well physically, and that continues to be a blessing and an ego boost. I realized recently that my back has been giving me A LOT less trouble since I have lost the fifteen pounds--that's a nice, concrete measurement of how much better I am feeling.

But--since Thanksgiving, I've wavered on my goal-setting & organization. I haven't had, or made, the time, to check in here--and I miss it. I got tangled up in a series of failed "goal-setting" moves, and lost steam and confidence. I need to take the time to check through here and hold myself accountable. Even as I write this--it's stolen time, and my thought here isn't going to be complete in the way I want it to be.

That has to change, or I won't really be keeping on top of things.

October, 2011
In so many ways, life is good right now. Not least of it is that I am looking fabulous, better than I have in years, and I'm feeling physically healthy. It's nice to have the ego boost of seeing all the work I've put in paid back with all the nice compliments that are so soothing to my vanity.

I'm really enjoying SP at the moment. It's so nice to check in not feeling fussed about calories or poundage. And the truth is--I have a lot to learn about goal setting. I've been tinkering with my page today, trying to organize myself so I can set and achieve goals in a progressive way--and the more I think about the "problem," the more I realize that I'm really NOT very good at it.

But that said--looking at the problem from this new slant of working through it, rather than being blindsided by my failures in this area--I feel great. I'm looking forward to seeing some changes in the next couple of weeks, to getting some projects done--and alleviating the anxiety I feel, when I'm not really coping.

September, 2011
I restarted Sparkpeople 4/25/11 at 157. It was a summer of ups and downs--I was traveling a lot, and it was difficult to be consistently mindful of my eating .

But--it's fall now, and I have reached, and gone below, my initial goal weight. Now I'm thinking I want to bring myself a few pounds lower... I'd rather be fluctuating in the 143-145 range than the 145-148 range (which could too easily leap to above 150 on a long weekend home to my parents' on a holiday occasion).

I feel good, I look great--now I'm turning to other areas of my life and seeing what I can do about getting them "into the range" of where I want to be.

It's an amazing voyage.

April, 2011 (opening statement as I rejoined SP)
I am 46 and beginning to feel suspicious that the lifelong fitness I have taken for granted for so long is not going to sustain itself for the upcoming decade without a tad more consciousness and work.
-------------------------------------

Ithaka

As you set out for Ithaka
hope the voyage is a long one,
full of adventure, full of discovery.
Laistrygonians and Cyclops,
angry Poseidon--don't be afraid of them:
you'll never find things like that on your way
as long as you keep your thoughts raised high,
as long as a rare excitement
stirs your spirit and your body.
Laistrygonians and Cyclops,
wild Poseidon--you won't encounter them
unless you bring them along inside your soul,
unless your soul sets them up in front of you.

Hope the voyage is a long one.
May there be many a summer morning when,
with what pleasure, what joy,
you come into harbors seen for the first time;
may you stop at Phoenician trading stations
to buy fine things,
mother of pearl and coral, amber and ebony,
sensual perfume of every kind--
as many sensual perfumes as you can;
and may you visit many Egyptian cities
to gather stores of knowledge from their scholars.

Keep Ithaka always in your mind.
Arriving there is what you are destined for.
But do not hurry the journey at all.
Better if it lasts for years,
so you are old by the time you reach the island,
wealthy with all you have gained on the way,
not expecting Ithaka to make you rich.

Ithaka gave you the marvelous journey.
Without her you would not have set out.
She has nothing left to give you now.

And if you find her poor, Ithaka won't have fooled you.
Wise as you will have become, so full of experience,
you will have understood by then what these Ithakas mean.

--C.P. Cavafy
Translated by Edmund Keeley/Philip Sherrard
SparkFriends

SparkTeams



My Ticker:
199 Maintenance Weeks

Interact with SILVERBIRCH65






Recent Blogs:

Profile


Member Since: 4/25/2011

SparkPoints: 0

Fitness Minutes: 5,114

My Goals:
Check in here Mondays to update this list.

--Short term (by 2/6)

get it done: tidy my desk & worktable.

fitness: meet base KSW requirements

health: take enough medication to sleep through the night

house: Move the shelves into the basement

--Medium goals (by 3/29)

fitness: Attend one 8:00 pm KSW class/week.

health: deal with my insomnia via medication; re-establish a stable sleep pattern.

house: Move forward on the floor & roof projects. Get ready to put my house on the market. Accept that I will not make it on my Realtor's "Ideally" timed calendar

--Long range

Less about weight, more about finding balance, de-stressing, and diminishing my frustration levels

************************

My Program:
I take Kuk Sool Won Martial Art classes 3x/week. My daily dog walk has been interrupted by the weather.

Journey Visualization meditation--I am trying for 1x/week

Personal Information:
I have a 10.5 pound mini dachshund who likes to exercise with me.

I want to lose his weight in my own body fat--hey! I *did* lose his weight in my own body fat! Go me!

Other Information:
I am a voracious reader.

Most recent read: Louisa May Alcott's *Little Women* annotated edition. Absolutely fascinating and so poignant to reflect on the autobiographical elements, and how she chose to edit them for her readership. Just a lovely, worthy, book.



Profile Image