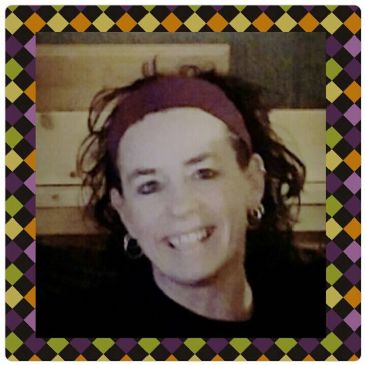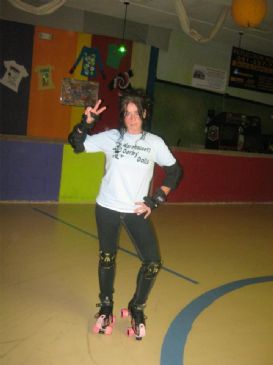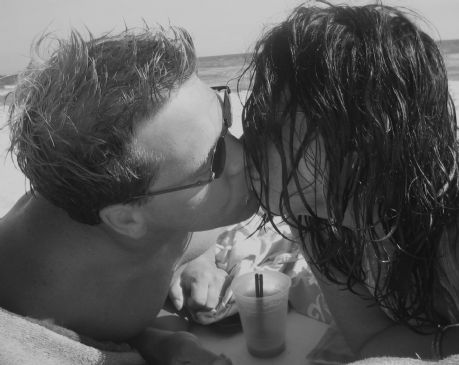 I have 45 pics in my gallery

Awards


Shawna's World.
Those that know me, know that in 2009 I walked everyday. It was my challenge. 365 days.

Those that know me, also know, In 2009 I was diagnosed
with MS.

I plan to conquer this and keep it at bay with healthy eating and keeping fit!

ORIGINAL SPARK INTRO June 2006
I had quit smoking in 2000 and went from 140- 180
within 7 months! UGG!(SEE FAT PIC IN THE GALLERY! )
I THEN WENT BACK TO SMOKING after 8months. I slowly
lost ...
Those that know me, know that in 2009 I walked everyday. It was my challenge. 365 days.

Those that know me, also know, In 2009 I was diagnosed
with MS.

I plan to conquer this and keep it at bay with healthy eating and keeping fit!

ORIGINAL SPARK INTRO June 2006
I had quit smoking in 2000 and went from 140- 180
within 7 months! UGG!(SEE FAT PIC IN THE GALLERY! )
I THEN WENT BACK TO SMOKING after 8months. I slowly
lost pounds here and there, but wasn'tuntil I joined the gym in 2003 and started kickboxing that I went from a 14 to a 6/7! That was alot of work and discipline but totally worth it, xspecially when my 19 year old son told me in complete awe, when looking at some (heavier) pictures, said
"I cant believe how different you look now from then!"
Made all that hard work loosing the weight SOOO worth it. YEAH!!DID IT!... I mainted it well too.. THEN 3 years later..
(I had )promised my self I would quit smoking when I was 35(July 06) so for me to keep this promise to myself was quite a scary step!
I sooo didnt want to gain ALOT of weight like last time (AND I DIDNT) I flucuate ALOT from 136 to 140 which sucks. . So about a month or so into the non smoking I went from 140 to 151!
Iam currently working on comming back down- being healthy and fit, verses being a "skinny fat" smoker ;)

I am now a runner(could never do that before)I ran my longest run yet- 9 miles!! Also ran and placed 2 5ks I ENJOY many other excersises!! Favorite workout - nice fall evening 4 mile runs, Snowboarding, dancing in the garage, and Turbo Jam! And finally now, I have fallen in LOVE with strength training! Learning to HUG MY WEIGHTS every(other) day!

See My Before and After 's in gallery
shots of my Body for Life 12 Week Challenge ending 11-08!

I married my high school sweetheart(been together since we were 15) We have been now married for 20+ years
(March 24th 10) We have 3 kids- 20 year old son, 18 year old son and 15 year old daughter. (Tony, Drew and Hailey)Oh and my walking dog(PUG)Gracie & my catMashedTatorsNGray've

WANT MORE?
www.myspace.com/every1elsetookmychoices
Facebook: ShawnaSchroepfer

PS my favorite colors are brown and pink!!!!!!!!!!!!! :)



SparkFriends

SparkTeams

My Ticker:
current weight: 136.6


Recent Blogs:

Profile


Member Since: 6/14/2006

SparkPoints: 42,219

Fitness Minutes: 16,187

My Goals:
Eat right for each day, choosing healthy foods.
Foods that fuel that make my *motor*run its best.
Foods that make me alive. energetic. fit. and strong...and
If I'm truly hungry- I'll eat.
If I strength train that day, I'll eat a lil more protein. Its basic. (cause I do want MY smoking arms!)
Get my heart rate up a 3-5 days a week and continue to lift weights....
And just.. live...
And OF course Spark with Ya'all!!! ;)





My Program:
Reduced saturated fat, Reduced refined sugars, Eat a variety of natural unrefined foods, eat plenty of fiber, eat small, frequent meals, drink plenty of water.
Think Before and While I Eat :)

Personal Information:
MY RUNS- MY FITNESS JOYS :)

RUNS
9-7 33.21
9-13 32.14
5k on 9-15: 27.31

Wyoming 5k 9-29
Practice
9-22 26:46
9-25 31.54 walked 10mn of it.

9-27 25.03
Race- 26.03
*****

10-11 4 miles 45mn

10-13 6.1 miles 1.04

10-25 4.5 mile LSD run 42mn (along with .7 walk. Total 1:13(to Olinda road and back)

10-30 5.1 Mile LSD run
(straight thru) 56.41 time

11-2 5.1 50mn
11-8 4miles 44 mn

12-5-07 MY FIRST EVER OUSIDE WINTER COLD RUN! 2 Miles!

1-30 61 mn run in HShalls.
2-5-08 65 mn run in HS halls.
2-13-08 73 mn run in
HS halls

9-6-08 10 k 71minutes
10-3-08 6.5 miles!
10-18-08 9 miles!!

4-11-08 1st Run in a long time. Pure J.O.Y.


Other Information:
Love my MP3 Player, my 4 mile runs! TurboJam DVD, fav- song: Sweet Home Alabama. Listen to all music from Usher/Shakira to country to All American Rejects/Green Day to Casting Crowns(Christian) favorite movies: Urban Cowboy, Grease, 50 1st dates, The Notebook.. gosh we had a DVD collection of over 600 till we started selling them on Ebay so that will tell you how much we love movies!!

Profile Image