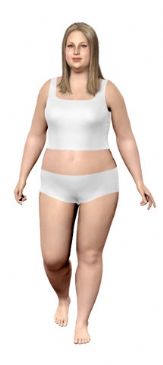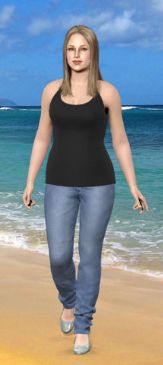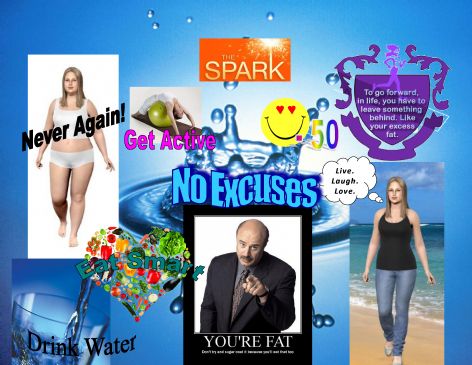 I have 11 pics in my gallery

Awards

Why wait till tomorrow to be the Person you should've been Yesterday!
A promise is a promise. Even if you only make it to yourself!

9/17/12:
Wow. Where have the last 432 days gone, and why wasn't I here. I need to make this about me and I need to do it now!!

01/07/2011:

I need to stop looking at my failures and focus on the positives. And in order to keep myself motivated I need to have more positives in my life! 2011 is going to be about making a happier better me. Not just with my size so that I'm happy when I look ...
A promise is a promise. Even if you only make it to yourself!

9/17/12:
Wow. Where have the last 432 days gone, and why wasn't I here. I need to make this about me and I need to do it now!!

01/07/2011:

I need to stop looking at my failures and focus on the positives. And in order to keep myself motivated I need to have more positives in my life! 2011 is going to be about making a happier better me. Not just with my size so that I'm happy when I look in a mirror but also so that I can be proud of other aspects in my life. Respect for myself and others, proud of my relationships, proud of my accomplishments. PROUD OF ME!

10/25/10:
Why do I always run away when I feel like I'm failing my goals. NO MORE RUNNING AWAY. I'M BACK FOR GOOD NOW!!!!

New Challenge: Drop 20 by Christmas:
10/18: 235.2 (starting weight)
10/25: 232.2 (-3)
10/31:

A year in Review: (Jan. 2009)

So I originally joined SparkPeople and started this journey in November2008. A year has past and I think it's time to reflect and be proud instead of angry about my progress.

I lost 40 lbs quickly, and then regained 20.
BUT THAT'S STILL A LOSS OF 20 LBS I'VE KEPT OFF THIS YEAR

But it's time again to refocus and recommit myself to my goals, I can do this but I can't do it alone. I need to rely on friends for support and ask for help when I need it! I will not be afraid to ask for help!!


Another chance Aug 2009:
So here we go again.6 months since I gave up on myself.
New determination, new goals in sight!
I can do this!

@@@@@@@@@@@@@@@@@@@@@@@@@@@@@@@


The Beginning Nov. 2008:
Recently saw a picture of myself and almost started to cry. The woman in the photo didn't look the way I felt. I hadn't truly realized how out of control my weight had gotten. A stressful pregnancy, and bad food-choices had gotten the best of me. My whole life I have yo-yo'd on diets and had some success. Lost a large amount of weight on Atkins but gained it all back and then some. But for the first time in my life I have an added motivation to get healthy... My son means the world to me, I want him to be proud of his mom and not worry about my health or my appearance around his friends as he grows up.

****************************************

Favourite Quote: (been getting me through tough times for over 5 years)

Finish each day and be done with it. You have done what you could. Some blunders and absurdities have crept in; forget them as soon as you can. Tomorrow is a new day. You shall begin it serenely and with too high a spirit to be encumbered with your old nonsense.
~Emerson


***My Challenges:***

Spring Warm-Up 2010:

Week 1, Dec 30: 229
Week 2, Jan 06: 230.6 (+1.6)
Week 3, Jan 13: 232.4 (+1.8) This SUCKS
Week 4, Jan 20: 230.0 (-2.4) Yippy
Week 5, Jan 27: 231.0 (+1)
Week 6, Feb 03: 229.0 (-2)
Week 7, Feb 10: 228.0(-1)
Week 8, Feb 17: 226.0 (-2)
Week 9, Feb 24: 226.00 (0)
Week 10, Mar 03: 229.00 (I suck!)
Week 11, Mar 10: 227.00 (-2)
Week 12, Mar 17: 226.00(-1)
Week 13, Mar 24: missed
Week 14, Mar 31: missed
Week 15, Apr 07: 228.6 (+2.6) Grrrrr
Week 16, Apr 14: 228.6
Week 17, Apr 21: RAN AWAY!

Fitness Minutes:
March 160/500
Feb. 567/500
Jan. 395/500



Holidays Challenge 2008:
SW 254 GW: 244 (10 lbs)
wk1 11/10: 249 (-5lbs)
wk2 11/17: 248(-1lbs)
wk3 11/24: 245(-3 lbs)
wk4 12/1: 244.6 (-.4lbs)
wk5 12/8: 240.6(-4lbs) GOAL MET
wk6 12/15: 237 (-3.6lbs)
wk7 12/22: missed
wk8 12/29: 234.4(2.6lbs)
Final 1/5: 230.4(4lbs)
TOTAL LOSS OF 23.6

Exercise Minutes -
November:725/500
December: 650/500

Winter Meltdown Challenge 2009:
1/5: SW: 230.4 GW: 210
1/12: 231 (+0.6)
1/19: 230 (-1.)
1/26: 230.8 (+0.8)
2/2: 229.2 (-1.6)
2/9: 226.6 (-2.6)
2/16: 226.0 (-0.6)
2/23: Abandonded :(
3/2:
3/9:
3/16:
3/23:


SparkFriends

SparkTeams

My Ticker:
Pounds lost: 4.6


Recent Blogs:

Profile


Member Since: 11/3/2008

SparkPoints: 10,414

Fitness Minutes: 5,336

My Goals:
To wear my dream dress to my brothers wedding (didn't make it, but now I'm hoping to wear it for my cousins wedding in June 2010. didn't make that either)

To look at myself in the mirror and smile

To walk up a hill without huffing and puffing

To make my son proud and never miss a moment of his life!

My Program:
Stay within my SP nutrition goals. Cardio 5 times a week (atleast 30 minutes).
Strength Training 3 times a week

My Plan:
* track food Everyday
* 30 minutes of 'activity' every day
* drink min. 8 glasses of water
* go to the gym min. 2 times/week (make that membership worth it)
* share an inspirational quote/thought with my group, min. 3 times a week

I PROMISE to set aside at least one hour of "me time" per week

I will report my weekly progress to my teams

I WILL NEVER disappear due to shame of failure!

2011 will be MY YEAR!

Personal Information:
Name: Stephanie
HomeTown: North Vancouver, BC, Canada

Single mother to an amazing little guy who keeps me busy but doesn't always allow time for exercise!



Other Information:
Reward System:
215-
200-
190-dinner at Anton's Pasta (No longer Obese)
180- new jeans
160- New bra
150- PARTY and footprint tattoo

Profile Image