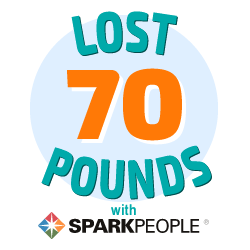 I have 50 pics in my gallery

Awards


I am a warrior and I will never give up!!!I AM DIET FREE...
Thank you all for the voting for me and making me the Motivation Of the Day on July 11, 2011.. I will never forget this day.. Thank you for your support.. This is not an easy journey BUT IS WORTH IT.. Especially if you are surrounded with people like you

Come check out My Pages
DIET FREE LIFE
DISCOUNT CODE # 3166 to save 10% on anything you order (DETOX DROP, DIET FREE DAILY, WORKBOOK and more)
http://www.dietfreelife.com

FACEBOOK(personal page) ...
Thank you all for the voting for me and making me the Motivation Of the Day on July 11, 2011.. I will never forget this day.. Thank you for your support.. This is not an easy journey BUT IS WORTH IT.. Especially if you are surrounded with people like you

Come check out My Pages
DIET FREE LIFE
DISCOUNT CODE # 3166 to save 10% on anything you order (DETOX DROP, DIET FREE DAILY, WORKBOOK and more)
http://www.dietfreelife.com

FACEBOOK(personal page)
http://www.facebook.com/5exyAngelInLove

FACEBOOK (LIKE PAGE)
http://www.facebook.com/pages/Latinos-Lo
sing-It/138938589480721

****************************************
********************
SCROLL DOWN TO CHECK MY 2010 ad 2011 JOURNEY
****************************************
*********************
January 1, 2012: 162.4
DETOX
1/2/12:162.4 (Before detox)
1/3/12: 162.2(-0.2)
1/4/12:161.2 (-1)
1/5/12: 159.8 (-1.4)(Day after Detox)
1/6/12:155.4 (Even after eating a piece of cake and a 3/4 of a small, late at night on my Lean in 7 day I managed to lose more weight because I worked out and drank all my water and kept my nutrition very tight all day long)
1/09/2012: 160.8
1/16/2012:158.6
1/23/2012: 162
DIET FREE KILLER BODY CHALLENGE STATED JAN 28
1/30/2012:156.8
Starting Weight:162.4
Goal Weight: 160
Current Weight:156.8
Total Lbs Lost: -5.6

Feb 1, 2012: 156 ( 2/4 155lbs- DONE)
2/06/2012: 155.8 (Lack of sleep due to the separation from BF and so busy with school But back down next day when I rested better)
2/13/2012:155.4
2/20/2012:156.6
2/27/2012:154.4
Starting Weight:156
Goal Weight: 153 (-75 LBS)
Current Weight:154.4
Total Lbs Lost:1.6

MAR 1, 2012: 154.6
3/08/2012: 155.2 (+0.6)(Spring break and NYC trip)
3/14/2012: 152.6 (-2.6)
3/21/2012: 152.6 (0) (150.6 3/23)
END OF THE Killer Body Challenge RESULTS 149.4lbs on 3/24 )
3/28/2012: NO SCALE UGHHH Battery Diet
MAR 31,2012
Starting Weight:154.6
Goal Weight: 152
Current Weight:149.4
Total Lbs Lost: -5.2

APR 1, 2011:
4/02/2011:
4/9/2011:
4/16/2011
4/23/2011:
APR 30,2011:
Goal Weight: 146lbs
Current Weight:
Total Lbs Lost:




**YEAR 2011 GOALS AND ACHIEVEMETS*
Jan 3rd CHALLENGE STARTS. Brazilian Butt Lift and finish Turbo Fire.

MAY 12 2011 GOAL: 155-150 and/or size 4 (by my birthday
GOAL TO LOSE 2 to 3 lbs until May then 1 lbs per month

Jan 1st (No scale)
JAN 2 2011: 172.2 (TOO MANY DRINKS)
Jan 3rd: 169.8 2011 CHALLENGE STARTS ON FACEBOOK
1/10/2011: 168.2(-1.6)
1/17/2011:172.2(+4) No workouts and over ate pizza day before
1/24/2011: 171 (-1.2)
DETOX
1/26/11: 170 (Before detox)
1/27/11: 168 (-2)
1/28/11: 165.6 (-2.4)
1/29/11: 165.6 (0)
1/30/11: 164.8 (Day after Detox)
1/31/2011:165.8
Starting Weight:172.2
Goal Weight: 165
Current Weight:165.8
Total Lbs Lost: 6.4

Jan 29 started Diet free Challenge for 8 weeks March 25 to be 162 lbs
On Jan 31 started Turbo Fire Hybrid.
Feb 1, 2011:165.4
2/07/2011:167.4 (Week 1 Strength training weight gain)
2/14/2011:167 (-.4)
2/21/2011:166.4(0.6)
2/28/2011:167
Starting Weight:165.4
Goal Weight: 163 (-65lbs )
Current Weight:167
Total Lbs Lost:+1.6 No regrets Barely worked out this month

MAR 1, 2011: 166.4 (going back down)
3/07/2011:168.8 (+2.4) What?? Well I guess is my lack of water and My heavy weights training.. ( Started Push Phase)
3/14/2011:172 (Ok what's going on?? Time to change things up)
3/21/2011:169.8 (back to an 1.5 hr workout.. More Cardio and following the eating plan as close as possible.. If I workout late Replace dinner with a protein smoothie)it's working.
3/28/2011:171.4(+1.6) CRAZY WEEKEND Over ate.
MAR 31,2011
Starting Weight:166.4
Goal Weight: 163 (UPDATE3/ 1{-65lbs}let's try this again)
Current Weight:171.4
Total Lbs Lost:+5( WOW What a Month.. Too many Fast Carbs for snack due to Stress)

APR 1, 2011:169.2 (-2.2) Extra careful with my eating replacing dinner with smoothies and increased exercise to an hour and 30 min. (Extra Cardio to Turbo Fire Hybrid)
4/04/2011:169.8
4/11/2011:No Weight @ NYC..
4/12/2011 169.2
Detox NEW MEAL PLAN-- AIMING FOR A 5lbs weight loss
4/16:168.2 (Before Detox)
4/17:166.8
4/18:165.8 (love seen that 5 next to the 6 once again)
4/19:166 ?? (late dinner)
4/20:165.2
4/21:164.8
4/22:163.4 (Day After Detox)
4/25/2011:167 (WTh? I guess the body does not want o let go the 165-168 range)
APR 30,2011:170 (Over ate last week and didn't drink enough water because I wanted to shock my body from not wanting to be below 165
Starting Weight:169.2
Goal Weight: 166
Current Weight:170
Total Lbs Lost: +0.8 (OVER EATING LAST WEEK OF THE MONTH

MAY 1, 2011
5/01/2011:172 (EATING OUT # DAYS IN A ROLL AND BARELY ANY WATER
5/2/2011: 172.6 (restarting my burning Rhythm Hoping that last week mess would work and will be able to go below 165 and stay there)
5/08/2011:168.8 (-3.8)
**May 12, 2011 MY GOAL IS TO BE A SIZE 4 REGARDLESS OF WEIGHT- MADE IT A MONTH AHEAD..
5/15/2011:168(-.8)
5/23/2011:170.4 (+2.4) Glad it was not more after a weekend of dirking and partying celebrating my birthday in NYC
5/29/2011:165.2 (-5.2) (3 days with fever caused by Strep Throat :-( Not too happy about drastic weight loss)
May31, 2011: 166.2(+1)
Starting Weight:172
Goal Weight: 165
Current Weight: 166.2
Total Lbs Lost: - 5.8

MAY 31 Started P90X

Jun 1, 2011: 165
6/06/2011:165.5 (+0.5) Started Challenge Bikini Body Challenge On FACEBOOK
** Not Official weight in day But Happy to accomplish it..
JUNE 9,2011.. OFFICIALLY -65 lbs.. I am 163lbs..
6/13/2011:161.6 (-3.9 SINCE LAST MONDAY) WOOHOO I am so excited..Less than 2 lbs to get in the 150's..
6/20/2011: (NO SCALE NYC TRIP)
6/2222011:170 (+8.4) Not enough water.. Lack of sleep, alcohol and barely drinking water..
6/27/2011:163.4 (-6.6) Flushing body drinking a gallon of distilled water daily and making sure I ate every 2 to 3 hours.
6/30/2011: 162.4
Starting Weight:165
Goal Weight: 163 (-65) DONE June 9 ASYLUM Ordered
Current Weight:162.4
Total Lbs Lost: -3.6

JUL 1, 2011:163
7/04/2011:163.4 (+0.4) PMSING ughhH
DETOX DROP
7/07: 165 (BEFORE DETOX)
7/08: 163.8
7/09:162.4
7/10:162.4
7/11:162.6 (Feeling So Bloated..Water park trip didn't eat on time)
7/12: 162
7/13: 161.4 (After Detox Final Results)
7/18/2011:165.8 (+4.4) Moving did no good to my body..But Bod Fat went down and maintained water %.
7/25/2011:164.4
JUL 31, 2011: NO SCALE NYC AND VA beach Trip
Starting Weight:163
Goal Weight: 161
Current Weight:164.4 Moving made this month so crazy
Total Lbs Lost: (+1.4)
JULY 11,2011 I BECAME SPARK PEOPLE'S MOTIVATOR OF THE DAY.. ONE OF DREAMS CAME TRUE.. NOW IS TIME TO WORK TOWARDS THE MAGAZINE... :-)

AUG 1, 2011 NO Scale Vacation Week (8/3 174 (+9.6) HORRIBLE with the trip..
8/08/2011:165.2 (-8.8) Back on track.. Drinking my water working out and eating balanced..
8-13 Started DFL challenge (167.6)
8/15/2011: 165.2(0) Working out hard with CE and TF
8/22/2011: 163.2 (-2) ALSO VOTED MOD For the second Time THANK YOU ALL FOR YOUR VOTES
8/28/2011:161.4 (SECOND DIET FREE LIFE ANNIVERSARY) GOAL 160( NOT MET)
Aug 31, 2011:162.4
Starting Weight:174 8/3
Goal Weight: 160 (NOT MET)
Current Weight:162.4
Total Lbs Lost:11.6 (lots of water weight because of the trip)

SEPT 1, 2011: 162 (-4)
9/05/2011:168.8 (Trip to NYC HORRIBLE. always gain weight)
9/12/2011:163.6 (-5.2) Back to the right direction
9/19/2011: 160.8 (-2.8) ( WOHOOOO FINALLY Broke that 161 wall SO EXCITED Eating Extra lean and working out on an empty stomach for a week and Pushing hard on my weights CE PUSH CIRCUIT)
9/22/11: 159.4 (California trip Goal 158 NOT MET.. SUPPER EXCITED FINALLY BELLOW 160.. WOW being struggling to see the 150's since the year started.
9/26/2011: 168 (+8.6) ( SO SWOLLEN from TRIP, eating pout of my norm..)
Sept30,2011: 163 (-5) Water retention is coming down)
Starting Weight:162
Goal Weight: 158
Current Weight:164.4
Total Lbs Lost:+2.4 ( Due to water retention and trip to CA and poor bad choices)

OCT 1, 2011: 166.5 (Poor food choices during the week
10/03/2011:165.8 (POOR BAD CHOICES.. Over ate...)
10/10/2011:161.8 (-4) PMSing too
10/17/2011:159.6 (-2.2)
10/24/2011:161.6 (+1) VERY BAD Week at school not many workouts
Detox Drop
10-28: 162.6 (Before DD)
10-29: 161.2
10-30: 158.6
10-31: 157.6 ( I AM OFFICIALLY 70 lbs lighter since I started my journey)
11-01:156.6
11-02:156.4
11-03:156.4
10/31/2011:157.6
Starting Weight:166.5
Goal Weight: 158
Current Weight:157.6 I
Total Lbs Lost:8.9

Nov 1, 2011:156.6 ( Day 5 Detox Drop)
11/07/2011:159
11/14/2011:161
11/21/2011:158.4
11/28/2011:164.6 ( ughh Thanksgiving weekend in NYC.. I am So bloated)
NOV31,2011:
Starting Weight:
Goal Weight: 157
Current Weight:162
Total Lbs Lost: (Goal not met)


DEC 1, 2011
12/05/2011: Didn't weight in-Didn't weight in- No workout eating out off track
12/12/2011:Didn't weight in- No workout eating out off track
12/19/2011:161 after 3 days detox started at 166
12/26/2011:168 (HOLY COW it was not nice to see this number again time to get serious depressed and over eating made this damaged.
DEC 31, 2011:163.2 (eating every 2 to 3 hours, and drinking all my water -4.8lbs less)
Starting Weight:166
Goal Weight: 155
Current Weight:163.2
Total Lbs Lost:-2.8

**Year 2011***
Starting Year Weight: 172.2 at a Size 6
Goal Year Weight: 155 and/or size 4 DONE 4/8/11....
Current Weight: 163.8
Total Lbs Lost: (Total to lose 17.2 lbs) (Total LOST 8.4)

****************************************
**********************
(September 30 '09) Presently I am A Food Lovers for life. (Is the eating program that I use.. IT IS NOT A DIET. http://www.dietfreelife.com) I have lost 10 lbs so far and I am Looking forward to lose a total of 20 lbs before the year ends or 1 to 2 dress sizes, which ever comes first. (12/28/09 DONE... I did both)
I am putting all my dedication humanly possible to get as close to reach my goal as close as possible and be able to wear a Beautiful black dress I have in the back of my closet since last year still with the tags... (DONE Feb 20, 2010)(Sep 2010- dress.too big)

Oct /2/2009 I just started Chalean Extreme the same day I got it.
(12/15/09) Added Hip Hop Abs for my Cardio and Abs... LOVE IT!

I am pushing myself as much as possible to accomplish my goals... All I aming for is 5 to 6 pounds per month... But If I can do more better.

I need to do this, AND I WILL DO IT, to look my best for me, for my Kids, and my better half.
Also to prove to the pessimist people that are around me that I CAN AND I WILL do what I want for the sake of me and my love ones. Without popping pills or surgery like most of them do..
LETS MAKE THIS...
We get out what we put in...
SOOOO LETS PUT ALL the energy INNN to get it ALL LLLL the FAT OUUUTTTTT...

(Update 12/29/09) I am so happy I lost a total of 25.4 lbs by 12/28 (More than I have challenged myself ) and 2 dress sizes as my alternative.. I DID BOTH WOW!!! I am so proud of myself... I have made a bet to lose 20 more lbs by May 1st(NOT DONE body slowed down releasing the weight)... It gives me a breakdown of 5lbs per month...

Jan 3rd 2010 I am starting second round of Chalean Extreme and a Real Round of Hip Hop Abs As my Cardio and Abs workouts...

2010 Weight in

JANUARY 01/01/2010: 200.2... Official Beginning of Year Weight Wow Almost made my last goal of the year 2009.. But I am Still Happy

01/03/2010:201.6 (+ 1.4... Well.. I can not complain. I did good during the Thanksgiving and Christmas, BUT NEW YEARS IN NYC... I cheated A LOT... LOL not too bad after all)
01/10 /2010: 197.4 (-4.2 I am officially 30lbs Less and Officially Below 200 GO ME... NEW SHOES HERE I COME..)
01/17 /2010: 198.6 (+1.2 READ "NOT SO GOOD WEEK/Help to choose goal reward Blog" for more details)
01/24/2010: 197.4 (-1.2 Lost what I gained last week)
01/31 /2010:197.6 (BEING FEELING BLOATED... RED MEAT 2 days In a roll)

Starting Weight:200.2
Goal Weight:195 (REWARD NEW SHOES)
Current Weight:197.6 :( NO SHOES YET
Total Lbs Lost:-2.6.. YUPPYYYY

FEBRUARY 02/01/2010: 197.4 First DETOX Day
MORE DETOX INFO ON MY BLOGS
2/02 195.2lbs(-2.2)
2/03 194.6lbs (-.6)( I got my Reward shoes..Woohoo)
2/04 194.2(-.4)
2/05 193.6 (-.6)
2/06 :( No access to scale
Only half of detox day due to power outage could do smothies / No weight in.. Was sleeping at my sis House

2/07 No access to scale :( (Day after my last Detox Day )

02/08/2010: :-( no access to scale
Tuesday 2/9/2010: 195 CAN NOT COMPLAIN I STAYED AT GOAL
02/15/2010:192 (-3)
02/23/2010:193.6 (+1.6) I am glad it was not more A WEEK WITHOUT WORKOUT, NYC trip, my cuz's wedding, Dominican food from restaurants, ALCOHOL and no sleep and limited water.. I will take it with no regreat..
02/28/2010:195.4 :' (

Starting Weight:197.4
Goal Weight: 190 (Reward Shopping for smaller size Jeans)
Current Weight:195.4(NO REWARD)
Total Lbs Lost:-2 BAD MONTH But at least a lost

MARCH
03/01/2010:195.4(0)
03/08/2010:193.8(-1.6) OK Going on the right Direction again
03/15/2010:192 (-1.8 ) OK Back on track.. Ready to keep pushing (BLOG)
03/22/2010: 190(-2) (Even that I was slacking for 3 days with my workouts/Started C25K)
03/29/2010:189.4(.6lbs)

Starting Weight:195.4
Goal Weight: 187 {I know is A LOT compare to my previous goals BUT I Will push to the max to make up some from last month} (Reward at 190 Shopping for smaller size Jeans Lets try this again) @ 188 will be 40lbs lighter.. OMG
Current Weight:189.6
Total Lbs Lost:5.8...Yuppy Better than last month

APRIL 04/01/2010 188.6 WOW not my official weight in BUT only 0.6 lbs away from reaching my first 40lbs

04/05/2010:190(+0.4)AHHHHHH
04/12/2010:192.8 (+2.8.)OVER ATE TO SHOCK MY BODY DUE TO the little game my body has..
04/19/2010:191-(1.8) Good thing..(APRIL 15 Started Insanity)
04/25/2010:??? (MY Son took my scale) IT WAS My LAST WEIGHT IN, I QUIT using the scale weekly.. From now on MAYBE MONTHLY or By weekly

APRIL 2010
Starting Weight:190
Goal Weight: 185 (GOAL NOT MET)
Current Weight:??
Total Lbs Lost:??

MAY 5/2010: 188 (By DR. Weight In)
(Challenge weight in 05/01/2009 NOT DONE Goal Weight -20lbs Since Jan 1st (180.2 goal)(GOAL NOT MET):-(

UPDATE MAY 26 2010
I HAVE CHANGED MY GOALS TO MINIMIZED MY STRESS OVER THE SCALE.. AFTER LOSING 40 LBS IN 8 MONTHS AND SEEING MY PROGRESS IS GETTING SLOWER AND SLOWER, I HAVE DECREASED MY GOALS FOR THE REST OF THE YEAR.
BEFORE I WAS CHALLENGING MY SELF TO BE 170 BY END ON JUNE AND 150 BY END OF YEAR. NOW I AM CHALLENGING MYSELF TO BE 160-165 BY END OF THE YEAR (It will be an extra 23-28 lbs in 7 months/3 to 4 lbs per month) AND 150 -155 BY MY NEXT BIRTHDAY MAY 2011 (5 to 10 more lbs in almost 5 months /1 to 2 per month).. I AM SO READY FOR THESE NEW CHALLENGES..
My new Quote

" NOTHING AND NO ONE IS WAITING FOR ME, WHY THE RUSH? SIMPLY ENJOY THE RIDE OF BECOMING HEALTHIER"

May Weight:188
Goal Weight: 185 (4 Body Massage sections... The one that helps to break the body fat PERFECT TO SHED INCHES)
Current Weight:185
Total Lbs Lost: 3 WOOHOO

June 1st Weight:183.8 (-1.2)
(Unofficial June 8: 182.2)(-1.6) I AM EXCITED -45 lbs
June 15th Weight:***(Skipped Blooded PMSing)
June 22nd Weight:181.2 Woohoo less than 2 lbs and I am in the 170's OHH YEAH BABY.. Let's push it in this 9 days left...
End OF June Goal Weight:179.8
Current Weight:178
Total Lbs Lost: 5.8 WOOHOO I AM OFFICIALLY 50lbs lighter... IN 10 months

July 1st 2010: 178
July 22 2010:177.6
Goal Weight:175 (Reward TURBO FIRE)
Current Weight:178.6
Total Lbs Lost: (+.6 )No REWARD YET
FIRST Massage on 7/31/2010 (REWARD FOR REACHING 185)

August 08/01/2010:179
DETOX started 8/02
Mon 08/02/2010:176.4 Before detox
Tue 08/03/2010:176
Wed 08/04/2010:175.4
Thu 08/05/2010:174.8
Fri 08/06/2010:175.4
Sat 08/07/2010:178.8??????

DETOX Results
Pounds:+2.4 WHAT?? GAIN INSTEAD OF LOST DURING A DETOX..SO FRUSTRATED
Well I contacted Robert Ferguson (The creator of the program) and He told me is not typical and I must be retaining extra water (Makes sense) and that the products that I used might not have the same effects on me like it did before.. So since It's very natural I will try it again in September 7th the the rest of the DFL GROUP.

08/9/2010:178.4
08/16/2010:176.2
08/23/2010:177
8/28/2010: 176.4(1st ANNIVERSARY not official for my weekly weight in)
08/30/2010:179
Starting Weight:178.4
Goal Weight:174 (-56lbs )
Current Weight:176.4
Total Lbs Lost:-2

September 09/01/2010: NO WEIGHT IN.. NYC VACATION
09/05/2010:184.4 (TOO MUCH DRINKING AND PARTYING IN NYC, swollen from extra sodium Consumption..)

DETOX WITH NEW PRODUCTS DIET FREE CHALLENGE (FOR MORE INFO and discoutnts contact ME AT SEXYANGELINLOVE.12@GMAIl.com)
09/07 :183 (Before Detox Day 1)
09/08:180 (Day 2)
09/09:176.4 (Day 3)
09/10:176.4 (Day 4)
09/11:175 (Day 5)
09/12:173 (Day 6)
9/13:173 Detox Results
OMG 10 POUNDS
09/19/2010:174 (+1) NORMAL AFTER DETOX
09/26/2010:177(+3) SLAKING TOO MUCH AND NOT PAYING FULL ATTENTION TO MY EATING...
9/28/2010 BACK ON TRACK AND STARTED TURBO FIRE
**09/29/2010:176.2 (-.8) WEARING SIZE 8 JEANS WOOHOO
Starting Weight:184.4(WATER RETENTION)
Goal Weight:175
Current Weight:175.4 Woohoo almost made it even with awful gain from last month
Total lbs lost: 9lbs... thanks to the detox

October 10/01/2010: 175.6
10/04/2010:177.6 (+2) (noticed was not drinking my water and eating extra fast carbs)
10/11/2010:175.4(-2.6)
10/18/2010:177(+1.6) (Huge dinner night before celebrating niece's BD plus pms)
10/25/2010:173.4 (-3.6) (FIRST MONTH Of TURBO FIRE)
10/31/2010:174.4(+1) lower AB pain

Starting Weight:175.6
Goal Weight:170
Current Weight:174.4
Total Lbs Lost: -1.2 :-(
** I WILL PUSH BUT AT THIS SPEED160 BY 12-31 IDK** Hopefully Max 165..

November 11/01/2010:174.2
11/08/2010:174.4 (+.2)NYC Trip
11/15/2010:171.6(-2.8)
11/21/2010:173 (+1.4)
11/28/2010:173 (0)
**11/30/2010 172(-1)
Starting Weight:174.2
Goal Weight:165 (168-update 11/25/2010) NO REWARD
Current Weight:172
Total Lbs Lost: -2.4
**170lbs Reward Adjust My Ticker to 160lbs and pre–order Diet Free Book**

December 12/01/2010:173.00
(12/02/2010 started Eating vegetarian style for a few to Max results before year ends)
12/06/2010:172.2
12/13/2010:169.2 (Reward move ticker for an extra 10 lbs and Order Brazilian Butt Lift- It's also my Christmas present from me to me)
12/16/2010: 167.8 lbs WOOHOO -60 lbs (I know is not My official weight in day But I couldn't resist to check how was I doing.
12/20/2010:167.6(-1.6 SINCE last official 12/13)
(End of first 12 week of Turbo Fire)
12/27/2010:170.2 (TOO MUNY CARBS ON CHRISTMAS EVE AND DAY
**12/31/2010:168.6

Starting Weight:173
Goal Weight: 160-165 and/or SIZE 6-( Size DONE Dec 07, 2010)
Current Weight: 168.8
Total Lbs Lost:

**12/31/2010
Official End of Year Weight
**Year 2010***
Starting Year Weight:200.2
Goal Year Weight: 160-165
Current Weight:168.8 (CLOSE but made to be A SIZE 6 )
Total Lbs Lost:31.4

SparkFriends



SparkTeams



My Ticker:
current weight: 149.4

Interact with SEXYANGELINLOVE






Recent Blogs:

Profile


Member Since: 9/30/2009

SparkPoints: 0

Fitness Minutes: 7,339

My Goals:
*Lose 1 to 2 lbs per Month
*Drink 1/2 gallon to a gallon of water per day.
*Stay in my the guidelines Diet Free Life
*Take my supplements
DIET FREE DAILY

*Preplan my Eating and Workouts...

UPDATE 11/20/09
Ok I am decided to do this breakdown...
MY GOALS

It is so hard for me since I am always changing my needs and wants LOL..
I guess I modified them later..

*Finish the 21 Metabolism Makeover from Food Lover For life: Purchase Chaleane Extreme--- Done **

*215 lbs New Hair color with hightlights-- Done **

*205lbs Manicure
Done 12/14/2009

*MINI GOAL 199 by Jan 1 2010 (200.2 WOW almost 28lbs less)
(Getting to that weight by that date is my REWARD)
(DONE Jan 10)

*195 lbs New Pair of shoes (DONE Feb 3 2010)

*190 lbs Shopping for Jeans and workout clothes (DONE March 22 2010)

MORE Goals SCROLL DOWN to "OTHER INFOR

My Program:
I am a Food Lovers. Is the eating program I use to control my eating habbits. IT IS NOT A DIET.. And I love it.. I can eat everything I love just with a few changes of how to eat them.

For My workouts I am using
10/2/2009 Chalean Extream and Turbo JAM... I LOVE CHALENE's work outs ...

12/11/209 Hip Hop ABb to work on this Fluffy Belly.

01/03/2010 Second Round of CXL and 1 Real Round of Hip Hop Abs

02/01/2010 Purchased Chalean Extreme Deluxe Upgrade as a "NO SLACKING DURING BURN PHASE REWARD"
Dieing to receive it...(started Feb 4 2010)

April 15/2010 INSANITY QUIT DUE TO PAIN IN KNEE..

SEPT/28/2010 TURBO FIRE

11/4/2010 SHAKEOLOGY to replace

12/02/2010 Vegetarian style eating for a few weeks to Max results

1/31/11 Turbo Fire Hybrid

4/4/2011 incorporating REV ABS to Turbo Fire Hybrid. (Already on week 10)

5/31/2011 P90X Classic

Jan/12 Turbo Fire Hybird with CE


Personal Information:
My name is Johanni (Diet Free Director/ certified coach in training and BeachBody coach) I was born in NYC I come from a Dominican Family.. I have 2 Adorable kids. My odest Wesley is 14 and My baby girl Ethalie-Amanda is 7.
I have always being the "Fat Girl" I have what we call a very dominican body... After a few tries I am more determined to go from a size 16 to a size 10. ( I was maily a size 12 my entire life) I was a size 10 for a few months and then came back up. (Size 10 Done MAY 2010) But I do not want to be not less than a size 8 (Done 9/ 2010) Now Working on becoming a size 6. (Done 7th, 2010). Well Why not a smaller size? (April, 2011 DONE)

I am going to be honest I will need your help specially those days I feel down.. I need your motivation and support..


Other Information:
MORE GOALS

*185... 4 Body Massage sections... The one that helps to break the body fat (My friend did it and help her shed inches in the problem areas) (Done May 31, 2010)

*180... "BODY MAGIC garmet" (DONE June 30)

*175 TURBO FIRE (Done during SEP DETOX)

*170 Being there is a big reward itself But I will reward myself with BRAZILIAN BUTT LIFT... ( to Max out results)
ALSO I will adjust my ticker to go another 10 lbs (DONE DEC 13, 2010 )

**168 ( -60 lbs) Robert's Diet Free Life Book -DONE DEC 16, 2010

*165 Pieces Bikinis (April 15, 2011)

*SIZE 4- Select Tech Weights (4/8/2011-Early Birthday Present too)

*163 (65 Lbs Less) MET on June 9, 2011-Insanity ASYLUM

*158 (-70) New pair of boots (10/31 DONE)

***155 Six Pack Lunch Bag (DONE 2/4/2012)

**150 PUSH

Profile Image