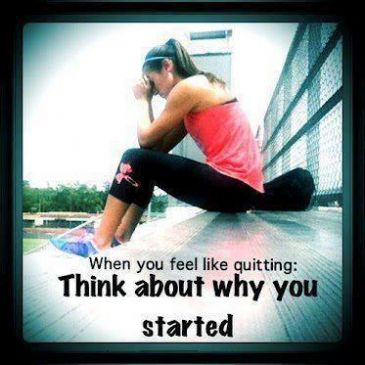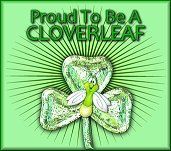 I have 27 pics in my gallery

Awards

A New Beginning - 2015
1-9-15 2014 was a tough year physically and emotionally. By the end of the year I had hit the wall and was at my heaviest ever. I saw a naturopath and was diagnosed with adrenal fatigue. No wonder I didn't have much strength and had a tough time losing weight.

Well now there is hope and I am ready for a new beginning.


Old introduction texts....
12-30-13 "Improve the present time without delay. If you delay more time is lost -- DO IT NOW!" (quote ...
1-9-15 2014 was a tough year physically and emotionally. By the end of the year I had hit the wall and was at my heaviest ever. I saw a naturopath and was diagnosed with adrenal fatigue. No wonder I didn't have much strength and had a tough time losing weight.

Well now there is hope and I am ready for a new beginning.


Old introduction texts....
12-30-13 "Improve the present time without delay. If you delay more time is lost -- DO IT NOW!" (quote from my pastor's sermon on 12-29-13) It is time for me to get serious and stop rationalizing and thinking that I will lose this weight some day. THIS YEAR (2014) is the year and TODAY is the day - I need to keep that in mind every day this year. I WILL be in Onderdland this year!!


Oct, 2009 - I have struggled with my weight all my life. I actually had reached my goal weight for a short time, then got pregnant with my 3rd child. That was 20 years ago. I have been yo-yoing ever since. I am now over 100 pounds above my goal. I realized this week that it has been 20 years of diet after diet with no success. I NEED to stop fooling around and take this seriously and have a healthy lifestyle not a yo-yo lifestyle. I have two granddaughters. I want to be around to see them grow up. I am over 50 years old and it is way past time to really get serious about losing weight. I had a goal of being at my weight loss goal for my 30th anniversary and 50th birthday, but failed. I don't want to fail again.

From "My Goals" when I first joined SparkPeople:
My first small tiny step towards my total weight loss is to lose 15 pounds by the end of 2009. - didn't make it.

2/19/2011 I am starting anew and ready to make it this time. I have been active on SP, but my weight hasn't changed much. So I need to figure out what is broke and fix it.

1/3/2012
I lost 20 lbs by Aug 2011 and gained back 10 lbs by the end of the year. My daughter will be married on Aug 11th and I want to lose 50 lbs. I know I can do it IF I stay on track with both my eating and exercise. Exercise isn't the problem - my snacking is.

I chose for my background today of Winnie-the-Pooh stuck and his friends helping him. This has always been a favorite story of mine. Thanks to all my SP friends for their encouragement and support. I will REACH my goal.

1/1/12 = 231.2
2/1/12 =Goal Weight: 224. Actual: 222.75
3/1/12 =Goal Weight: 217. Actual: 219.5
6/1/12 =Goal Weight: 196 Actual 228.75
6/22/12 Well I didn't make any of the upper goals again. :(
8/11/12(daughter's wedding) =Goal Weight: 219.5 - didn't make in fact gained - actual weight 237.5 on 8/14

2013 -- I had a rough fall and just below at my heaviest. This year I WILL stop this yo-yo pattern and begin a healthy lifestyle. I have stopped focusing on the 149 goal weight. My big goal now is to reach 199. To do this I need to lose 4-5 pounds a month. So doable. ------ 12/30/13 Again I didn't make it. I did have a 5 lb loss for the year.

5% Challenge Commitment:
I will exercise and eat according to my doctor's instruction. On my Team page I will record my daily exercise and Living the Good Life Points, and on Saturdays I will weigh in and record it. I will check in with my team daily and leave a comment on the Discussion Board. I will read and comment on blogs as I have time. Signed....
--2/13/13 Winter
--9/29/13 Fall
--12-31-13 Winter
--6/14 Summer
--9/2/14 Fall
--1/9/15 Winter







Current Status:


SparkFriends

SparkTeams



My Ticker:
current weight: 262.0

Interact with SEWINGMAMACDS






Recent Blogs:

Profile


Member Since: 10/7/2009

SparkPoints: 219,188

Fitness Minutes: 108,015

My Goals:
2015 GOAL - Be at 199 by Dec 31, 2015

Long Term:
Achieve and maintain :
A) BMI ......... 24
B) Weight ...... 150 lbs

Monthly:
A) Weight .... lose 5-6 lbs

Weekly:
A) Go to Balance Fitness at least 2 times a week
B) Do at least 5 days of cardio and 2-3 days of Strength training

Daily:
A) Practice portion control
B) Drink at least 8 cups of water
C) Blog
D) Log food/exercise
E) Exercise for at least 30 min.
F)Eat minimum of 5 servings of freggies a day


My Program:
NUTRITION:
1. Eat between 1400 and 1700 calories daily
2. Lean protein & freggies diet
3. Daily log ALL food I eat

FITNESS:
--Cardio: 15- 30 a day on elliptical
--Strength: 2-3x's a week, private trainer 2x's a month
--Work out at the gym and do the workouts personal trainer has given me.
--Do some workouts at home using DVD's --Walk...walk...walk.


Personal Information:
I am 55. I love the Lord Jesus Christ. I am happily married to a wonderful Christian man.

I have 4 children. (1 boy and 3 girls) The 3 oldest are married. I have 7 grandchildren - one is in heaven. My youngest daughter still lives at home. I homeschooled & graduated all 4.

I an in my 30th year as a daycare provider. I am a Colorado native.

Other Information:
I love to quilt, sew, cross stitch and read.

Profile Image