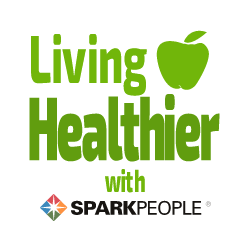 I have 16 pics in my gallery

Awards

From Second Effort to Second Nature: A Journey
Hi Sparkers! Thanks for stopping by my page to take a peek at my weight loss journey.

My name is Annie, and I've been overweight for at least half of my life. I just recently made some changes to combat insulin-resistance, and I hope to get back to where I want to be, healthwise. Because I am DONE being the fat girl! :c)
____________________________
A QUICK LOOK AT MY JOURNEY:

9/1/2009: 250 (pre-pregnancy)
5/28/2009:270 (delivery day)
...
Hi Sparkers! Thanks for stopping by my page to take a peek at my weight loss journey.

My name is Annie, and I've been overweight for at least half of my life. I just recently made some changes to combat insulin-resistance, and I hope to get back to where I want to be, healthwise. Because I am DONE being the fat girl! :c)
____________________________
A QUICK LOOK AT MY JOURNEY:

9/1/2009: 250 (pre-pregnancy)
5/28/2009:270 (delivery day)
1/18/2010:267 START WEIGHT
12/28/2011: 263.8
10/08/2012: 261.6



___________________________
AN ADDED MEASURE of PROGRESS:

Starting Weight: 267 lbs.
Pants Size: 22W
Shirt Size: 2X, XXL

Short-term Goal: 230 lbs.
Pants: 18/20
Shirt: L/ XL

Long-term Goal: 140 lbs.
Pants: 10/12
Shirt: M/ L

____________________________
QUOTES TO FUEL THE JOURNEY:

Make the second effort your second nature.
-Harvey Mackay

Sorrow is the mere rust of the soul. Activity will cleanse and brighten it.
-Samuel Johnson

Let our faith exceed our fears.
-Gordon B. Hinckley

Who I am really keeps surprising me.
-Nikki Giovanni

The person who wants to do something finds a way; the person who doesn't finds an excuse.
-Harvey Mackay

Be not afraid of going slowly; be afraid of standing still.
-Chinese proverb

If your determination is fixed, I do not counsel you to despair. Few things are impossible to diligence and skill. Great works are performed not by strength, but perseverance.
-Samuel Johnson

Donít wait until everything is just right. It will never be perfect. There will always be challenges, obstacles and less than perfect conditions. So what? Get started now. With each step you take, you will grow stronger and stronger, more and more skilled, more and more self-confident and more and more successful.
-Mark Victor Hansen

Fall seven times, stand up eight.
-Japanese Proverb





SparkFriends

SparkTeams



My Ticker:
current weight: 273.8

Interact with SENORAHACHE






Recent Blogs:

Profile


Member Since: 5/12/2008

SparkPoints: 34,826

Fitness Minutes: 30,754

My Goals:
Become a healthier person so that I can enjoy activities with my husband and our 2 young boys.

Manage my depression through lifestyle changes & LESS medication.

Prepare for another pregnancy in the next year.

BECOME A HOTTIE!!


My Program:
1. Eat 3 balanced and well-portioned meals.

2. Sleep more, watch tv/surf internet LESS.

3. Eat a grain-free, sweetener-free, low dairy lifestyle.

4. Drink a reasonable amount of water each day.

5. Build-in exercise into my everyday life...exercise that I can live with.

6. Eat only vegetable and fruit-derived carbs.

7. ABANDON "all-or-nothing" perfectionism when it comes to my lifestyle improvements... even done imperfectly, small changes are still GOOD for me!


Personal Information:
Name: Annie
Age: 37

Originally from: No. CA

Currently in: Kyle, Texas

DONE Girl 6/30/2010

Other Information:
Things I love:
Baby kisses
daffodils
gardening
reading for pleasure
singing
Chopin
yellow
cherry chapstick
My handsome groom


Profile Image