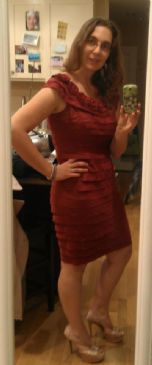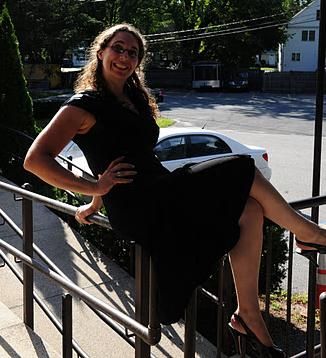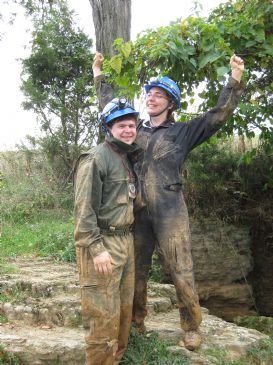 I have 34 pics in my gallery

Awards

I need a Balance, not a Scale!
Hello old and new Sparkers alike. And welcome to my page.

I've been a Spark user for about 2.5 year now. But I took a break starting at the beginning of 2012. By August 2012 I was in trouble. The pounds crept back and I was in denial about it. Such a bad combination. Because than the pounds piled on between August and October.

So now I find myself back at my original starting weight.... again.

My highest weight ever was about 206 pounds in 2004 as I ...
Hello old and new Sparkers alike. And welcome to my page.

I've been a Spark user for about 2.5 year now. But I took a break starting at the beginning of 2012. By August 2012 I was in trouble. The pounds crept back and I was in denial about it. Such a bad combination. Because than the pounds piled on between August and October.

So now I find myself back at my original starting weight.... again.

My highest weight ever was about 206 pounds in 2004 as I finished up my undergrad degree. I remember telling my mom how unhappy I was with the way my body felt and it was time to change. I did really well for about a year. I took up running and Bando in grad school. Entering the desk jockey work force really changed the whole game. I yo-yoed between 178 and 195 two or three times. And hung out around 185 the most. I started at Spark weighing 196 pounds in early 2010. I remember telling people "this job is killing me". My lowest weight ever was 165 in Oct 2011. At which point I burned out.

Moving into the future I really need to decide what I can manage on a lifelong scale. I have two major problems with long term change. One, I lose interest if I don't keep things fresh and keep learning. Two, I burn out because I have the habit of setting overly aggressive goals. I'll reach the goal, and then have nothing left to take care of myself afterwards. This goes for exercise, food choices, and personal projects (like quilting).

For my future I need to focus on a balance, not a scale.

I need to find the right mix to make my life both happy and healthy.

This is a journey of a lifetime. That takes a lifetime. Just take it one day at a time and learn as much as you can each day. Don't give up!!!

I have faith that all of you Sparkers can do it too. Keep trying to find what is right for you. Love yourself. So much of this is an emotional journey so be true to it.

Hugs!!!
Mandy Seestars
SparkFriends

SparkTeams

My Ticker:
Pounds lost: 0.0


Recent Blogs:

Profile


Member Since: 6/22/2010

My Goals:
-#1 and only goal: find the right balance for a happy healthy me.


My Program:
-Listen carefully to my body to regulate my food.
-Attempt to get in some exercise. Elliptical is my favorite. I love the results of ST but struggle to keep up with it.
-Do something for me every day. Even if it is just a few minutes to read or a piece of REALLY GOOD chocolate.
-Develp life habits that make life happier and more effortless. Working up to getting good at all of these will take a while. 1. Regular walking days/times with my dogs
2. set and stick to a bed time
3. pack a lunch for work daily
4. keep in touch with friends and visit weekly
5. keep and check off items from a project list

Personal Information:
I love cake!

Other Information:
Don't worry, be happy. That's my motto.

Profile Image