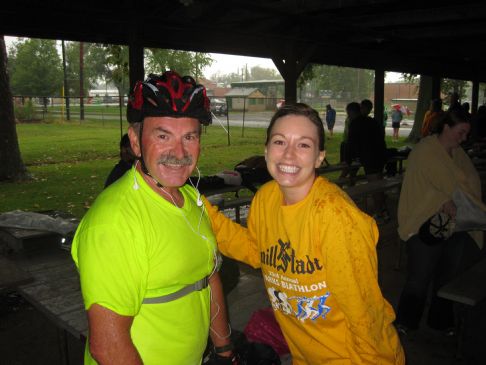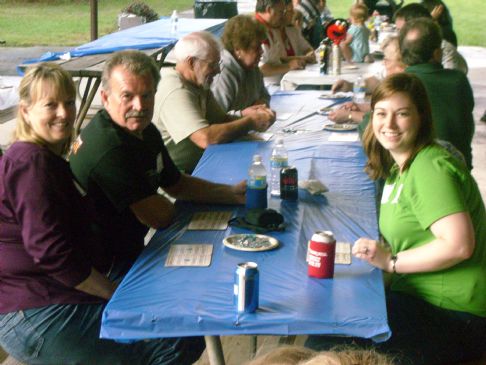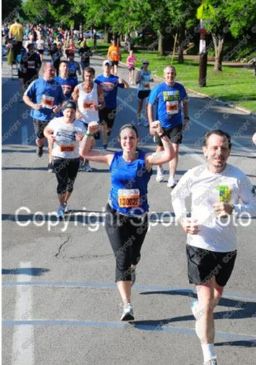 I have 22 pics in my gallery

Awards

This time it will work...
Hi, I'm Amanda. I have been steadily gaining weight for about ten years now and have finally reached a breaking point. I'm tired of not being able to fit "properly" into clothes and am going to do something about it.

About four years ago, I started my journey on spark and in about 6 months managed to lose 26 pounds. Over the course of the next two years I regained 32 pounds. How could that happen, you may ask. I stopped making myself a priority. My husband and I bought a ...
Hi, I'm Amanda. I have been steadily gaining weight for about ten years now and have finally reached a breaking point. I'm tired of not being able to fit "properly" into clothes and am going to do something about it.

About four years ago, I started my journey on spark and in about 6 months managed to lose 26 pounds. Over the course of the next two years I regained 32 pounds. How could that happen, you may ask. I stopped making myself a priority. My husband and I bought a house, we got a dog and working out and being healthy fell by the wayside.

November 2009 came and I was Done. I realized that I didn't want to go anywhere, or do anything. I dreaded seeing friends and family because of how much weight I had put back on. It was embarrassing. It was no way to live.

I have come to realize that, for me, the only way I can get healthy is to exercise. I feel better, I eat better, and my self-esteem goes through the roof. I will never again give up the gym - it's where I belong.

My plan right now is to stick around 1500-1700 calories; eating toward the high end on days I do the most activity.

I have now completed four half marathons in the last 16 months. It's time for a break! I will be working more on speed and shorter distances for a while.

I have also completed certification to become a YogoFit instructor. I am now teaching once a week at my local gym and twice a week (sometimes more!) at the studio I attend and I love it!


Slowly but surely making my way to healthy town:
11/16/09 188.8
11/23/09 185.0 (-3.8)
11/30/09 183.2 (-1.8)
12/03/09 182.3 (-0.9) (switch to Thursdays for BL challenge)
12/10/09 181.7 (-0.6)
12/17/09 181.7 (nada) what is going on here?
12/23/09 178.6 (-3.1) that's better
12/30/09 178.9 (+0.3) stupid Christmas
01/07/10 175.0 (-3.9) Woohoo!
01/14/10 175.5 (+0.5) I believe I "woohooed" too soon
01/21/10 172.6 (-2.9) Yes!
01/28/10 171.6 (-1.0)
02/04/10 169.4 (-2.2) while injured!
02/11/10 168.4 (-1.0) 20 lbs. down!!
02/16/10 167.6 (-0.8) 3 months in!
02/25/10 167.5 (-0.1)
03/04/10 164.8 (-2.7) Back on track!
03/11/10 164.1 (-0.7)
03/18/10 163.0 (-1.1) 25 pounds down!!
03/25/10 162.5 (-0.5)
04/01/10 161.5 (-1.0) Halfway to Goal!!!!!!!!!!
04/08/10 159.5 (-2.0) HELLO 150s!!!
04/15/10 158.7 (-0.8) 30 lbs Gone!!
04/22/10 158.6 (-0.1) a little discouraged
04/30/10 162.6 (+4.0) business trip - truly ridiculous!
05/06/10 155.9 (-6.7) Holy, Moly!
VACA! I will not weigh in again until my new Biggest Loser Challenge starts on 5/27!
05/27/10 152.4 (-3.5) 140s are right around the corner!!
06/03/10 154.4 (+2.0) crappy holiday weekend
06/10/10 155.6 (+1.2) AHHHH, this must stop!
06/17/10 155.6 (nada) There is no reason for this!
06/24/10 152.9 (-2.7) at least I'm going in the right direction
07/01/10 151.9 (-1.0) finally some progress!
07/08/10 151.3 (-0.6) Let me go 150s!!
07/15/10 152.5 (+1.2) Grrrrrrrrrrr!
07/22/10 149.6 (-2.9) YAY! 140s!!
07/29/10 151.1 (+1.5) How is this possible?????
08/05/10 148.8 (-2.3) 40 lbs gone!
Weigh in Break. Hubs hid the scale. Will weigh in 8/26.
08/26/10 147.0 (-1.8)
09/02/10 147.9 (+0.9) I think I have a sodium problem
09/07/10 145.8 (-2.1) Nice!
09/16/10 145.5 (-0.3)
09/23/10 145.9 (+0.4) Crappy eating is the culprit
09/30/10 144.6 (-1.3) Healthy BMI!!!
10/07/10 144.3 (-0.3)
10/14/10 144.6 (+0.3) Grrrrrrr
10/21/10 144.7 (+0.1)
10/28/10 145.0 (+0.3) WHYYYYYYYYYYYYYY??
11/04/10 146.3 (+1.3) A Bad, Bad Week
11/16/10 145.0 (-1.3)
Will weigh in again at beginning of 2011.
01/01/11 155.0 (+10) Uhhhh
01/08/11 148.8 (-6.2) Back on Track!
01/15/11 147.8 (-1.0)
01/22/11 147.3 (-0.5)
02/04/11 152.3 (+5.0) I'm having a rough time
02/20/11 152.2 (-0.1)

09/11/12 166.1

SparkFriends

SparkTeams



My Ticker:
current weight: 166.1

Interact with SEEAMANDARUN






Recent Blogs:

Profile


Member Since: 3/27/2007

SparkPoints: 28,641

Fitness Minutes: 50,803

My Goals:
Getting back at it to lose these pounds for good!




My Program:
M - bike
T - weights
W - bike
R - weights and teach yoga
F - run
S - yoga and weights
S - rest or fun activity with the hubs

Personal Information:
5'4" (and 1/4"!)
St. Louis
Married for five years.

Marketing for a heavy machinery company

I am a recently certified YogaFit instructor and have begun teaching at my local studio. I love it!

Profile Image