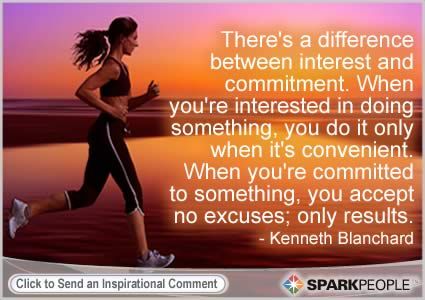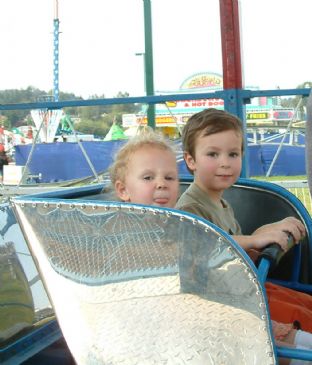 I have 17 pics in my gallery

Awards

2013 finding my way to a sustainable active and healthy lifestyle
Update July 2013.........................
Training for second sprint-triathlon.. same event as last year. trying to be better and faster. Not sure if I will accomplish that as I'm up some lbs, but having an event to train for sure does help me work harder on my fitness! AND I'm trying to focus more on nutrition for fueling those workouts!


Update March 2013……………………
Although I'm active on spark, I'm terrible at updating my page! No new news for me in the ...
Update July 2013.........................
Training for second sprint-triathlon.. same event as last year. trying to be better and faster. Not sure if I will accomplish that as I'm up some lbs, but having an event to train for sure does help me work harder on my fitness! AND I'm trying to focus more on nutrition for fueling those workouts!


Update March 2013……………………
Although I'm active on spark, I'm terrible at updating my page! No new news for me in the weight-loss department, in fact, have gained a little weight.. 14 lbs or so over the past 4-6 months and working on getting it off. What happened? I dont really know.. homemade pizza and winter blues I guess, time to perk up and make better choices and work a little harder on nutrition and fitness.

Update March 2012...........................
Been at the same weight FOREVER now.. need to lose the final 10-15 lbs to be forever established in the healhty BMI range!

This year I will focus on HIIT, weights, and some new activities training for my first Sprint Tri the Danskin in August 2012!!

I need to purge the sugar from my diet and get my wicked sweet tooth under control once and for all!

This is the year to make goal weight!

Update June 2011.............................
Haven't made much progress in losing weight, in what seems AGES.. so what am I going to do?
I'm going to focus on fitness and good nutrition.

It is SUMMER!! SO, that means lots of fresh fruits and veggies to fill any craving! From sweet to crunchy.

I have the Warrior Dash in Mid-July, so I'm focusing on Strength and Running and bootcamp drills to get ready to have FUN at that event!


Update Feb 2011...............................

No doubt about it.. I Am a SLOWEST LOSER.
I workout 4-5 days a week
I eat in range 95% of the time
I watch my sodium, watch my refined carbs.

I still lose weight really really slow.. well or stall all together!!
But that doesn't mean I won't stop trying!

Healthy lifestyle gives me energy to tackle a full time job, 2 young kids, active social life with family and friends.

I'm planning on meeting my goal weight in 2011.
One deadline is late April, my birthday, will be 2 years of actively monitoring my weightloss:
I want to be 154 for a 40 lb loss!

Final deadline would be October 2011
149 is healthy BMI, 145 would be a solid GOAL weight

So the slow dash is ON!

Planning to tackle a sprint triathlon sometime this year and maybe the Warrior Dash.
Adding more ST to my weekly workouts and pushing hard on biking and running as well as adding swimming to the mix!

----------------------------------------
---------
2010 Winter 5% Challenge
Team Starfish!!
--------------------
1) What motivated you to take on a healthier lifestyle?
I wasn't comfortable in my own skin.. and I couldn't see the real me under all the weight

2) What is your goal for this challenge? Lose 5% of my weight!!

3) What diet are you following? Trying to follow Spark people guidelines with some minor calorie cycling and south beach approach


4) What is your favorite exercise? Running and bootcamp/ST

5) Two random fun facts about you? I do research in Alaska and love reading novels

6) Would you like to have a Spark buddy? Already have 2

7) Anything else you would like to share? I'm excited to be in an active challenge with a motivational team!! YAY!
----------
Why I want to lose weight?
Not look in the mirror and see a double chin
Be in a "normal/healthy" BMI range
Look better than I did BEFORE I had kids
Not be embarrassed when I run into old friends from my home town
Not be the only overweight woman of all my close friends!
Be Faster and Stronger each year and inspire my children!

original spark page profile info:
----------------

Isn't it funny how weight just sneaks up on you!! And then it just seems 5x harder to get off? Ok..maybe it isn't that funny.
I'm a 36 year old mother of 2 kiddos, one is 5 years old and my youngest is 3.

Update June 2010........................
Finally seeing progress in my weightloss, slow, but progress.. took me forever to move from the 180s into the 170s and then again to move into the 160s.. but I am well established in the 160s.. Fighting my way to the 150s..
Thansk to great sparks buddies, I am living a healthy lifestyle and enjoying my fitness and my healthy eating!!

From June 2009......................................
................
I have been working out for a couple of years now, with gains in the fitness category, but very little progress in the weight-loss category.
I feel the best I have in years, but still have more to work to do.
I have found that working out gives me more energy and helps elevate my mood and relieve stress… But finding time to workout isn't always easy, but I'm working on making it a part of my everyday life whenever, and however I can.

----------------------
Cut and paste from sp blog
~I will remember the following which I read on Craig Harper's web site:
"You're the problem. And the solution. The only person who can really make your life a success or failure is you. Of course crap will happen to you and around you but in the middle of all that crap, the key is what you learn, what you choose and what you do. You're the architect of your life and the captain of your ship – the SS You. Don't wait to be rescued and don't rely on other people to get you there. Wherever there is. You're good enough, smart enough and sexy enough."

www.craigharper.com.au/self-improvement/
twelve-tough-love-truths/




Current Status:


SparkFriends

SparkTeams



My Ticker:
current weight: 186.6

Interact with SEATTLESIMS







Recent Blogs:

Profile


Member Since: 5/1/2009

SparkPoints: 56,167

Fitness Minutes: 66,373

My Goals:
Lose weight and feel great!
1lb/week (not always happening)

180 lbs : DONE Dec 11, 2009 (179.4)

175 lbs: DONE Feb 5, 2010 (174.4)

170 lbs: DONE April 2, 2010 (170.2)

165 lbs: DONE (2011) (working on again Summer 2013)

160 lbs: Done (Spring 2011)

155 lbs: Still working on it.. 2012

150 lbs
145 GOAL


My Program:
Eating right : fruit and greek yogurt, eggs and whole grain bread, lean proteins and greens.. sometimes high fiber bar for snacks.

workout 5-6 days/week:
treadmill interval runs or outdoor runs with friends/co-workers

biking to work in summer

bootcamp class twice a week

ST with weights or Jillian Michaels DVDs

Personal Information:
39 years old
5 foot 5 inches
Seattle, WA

married mother of 2 kiddos age 8 and 6

Work Full time outside of home and over time at home :)

Other Information:
I love to read just about anything:
novels, magazines,
online news and blogs about nutrition, fitness, parenting, child development

I love movies and some select TV shows and music

Profile Image