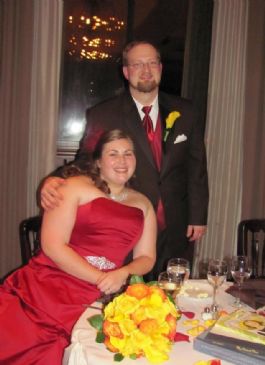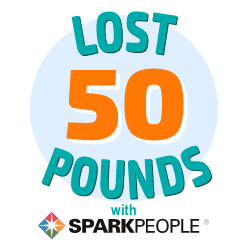 I have 41 pics in my gallery

Awards

Onwards and UPwards
After nearly six month at Michigan Tech, I made another move, this time from the first floor to the second floor! The best part is a TRULY normal schedule! I was working Sa - W, 12:30-9PM before, now I'm just a regular 8-5, M-F type of girl! LOVING THAT!

I'm getting back into the grove of working out, after an unwanted interruption brought on my my conflicting work schedule! The knees are hurting, but I am LOVING IT!

I'm pumped up, and ready to reap the rewards of ...
After nearly six month at Michigan Tech, I made another move, this time from the first floor to the second floor! The best part is a TRULY normal schedule! I was working Sa - W, 12:30-9PM before, now I'm just a regular 8-5, M-F type of girl! LOVING THAT!

I'm getting back into the grove of working out, after an unwanted interruption brought on my my conflicting work schedule! The knees are hurting, but I am LOVING IT!

I'm pumped up, and ready to reap the rewards of menu planning, exercise, and LESS STRESS! Who's with me?!

I've always believed in rewards, and I have to just start fresh. I can't keep a positive outlook when all I'm seeing is the defeat of regaining pounds I've lost in the past. I'm going to be relaunching my five pound loss reward system, and also marking 10% lost! We are tight on cash, so I'm going to have to be much more creative and frugal this time around. Suggestions are welcome!

My Starting Weight: 294 in July 2010
Re-Starting Wight: 281 on June 1st

275 - DONE! 6/22/13 (274)
270 - DONE! 6/29/13 (270.2)
265 - DONE! 10/3/13 (264)
260 -
255 -
250 -
245 -
240 -
235 -
230 -
225 -
220 -
215 -
210 -
205 -
200 -
194 - ONE HUNDRED POUNDS LOST - Celebration City!
190 -
185 -
180 -
175 - Whatever the HELL I want! Vacation? Clothes? Yes please!

10% Challenge! I'm starting fresh, so I'm starting over!

10% of 281 (28.1) = 252.9
10% of 252.9 (25.3) = 227.6
10% of 227.6 (22.8) = 204.8
10% of 204.8 (20.5) = 184.3


Current Status:


SparkFriends

SparkTeams

My Ticker:
Pounds lost: 25.2


Recent Blogs:

Profile


Member Since: 7/19/2010

SparkPoints: 19,606

Fitness Minutes: 21,338

My Goals:
I am on my way towards onederland AND a clean 100 pounds lost AND more after that!

I will have a flatter tummy and get out of that ugly "obese" label!

I will make permanent changes to my diet and exercise habits that I can stick with.

I will be able to wear a normal bath towel and not have skin popping out!

I will buy clothes from any store I want.

I am going to be under 200 by the end of the year!

I'm soooo DONE being the fat girl, aren't you?!

My Program:
I commit to working out three to four times a week for at least 30 minutes at a time.

I'm mixing swimming, Zumba, workout DVDs, and active WII games in addition to incidental working out at my jobs.

I am going to do my best with the food I am served at my jobs, and control the meals that I prepare to maximize my healthy eating potential.

I believe in myself and know I will reach my goals, but it is not a race!

Personal Information:
I'm Linnea, and I plan on finding some balance this year!

My husband and I are newlyweds (11/26/11) who live in the UP of Michigan (Hubbell) in a sweet house (5/26/11), working too many hours, and dream about vacations a lot!

We are working on being 100% financially secure, making quality time count since we sometimes don't see each other at ALL during the day, and helping each other become healthy, fit individuals! We're thinking about children this year and want to be in sound bodies before that happens!

Other Information:
I'm a genuine bibliophile! I love to read, but when I am stressed out, I become a TV freak.

I don't know if I WANT to ever live without my Keurig ever again.

We started baking our own bread when we were broke and will NEVER buy it again! Need a good, easy recipe? Message me!

Profile Image