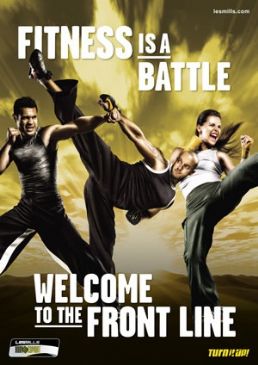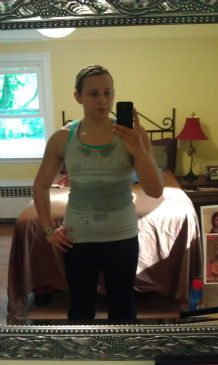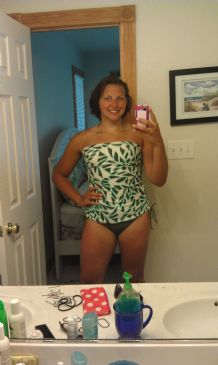 I have 5 pics in my gallery

Awards

The dictionary is the only place you'll find success before work.
"When you want to succeed as bad as you want to breathe, THEN you'll be successful."

I'm currently stuck at about 185, sometimes a little higher, sometimes a little lower (I've been at this weight since Thanksgiving, so yes, I'm definitely calling it "stuck"!!!). I have a wedding to attend at the end of July, and I thought that it would be a great opportunity to shoot for a 10 lb weight loss - something to really get me out of this rut I'm stuck in! I'm also changing up my workouts ...
"When you want to succeed as bad as you want to breathe, THEN you'll be successful."

I'm currently stuck at about 185, sometimes a little higher, sometimes a little lower (I've been at this weight since Thanksgiving, so yes, I'm definitely calling it "stuck"!!!). I have a wedding to attend at the end of July, and I thought that it would be a great opportunity to shoot for a 10 lb weight loss - something to really get me out of this rut I'm stuck in! I'm also changing up my workouts a little bit - I'm going for training to become a BodyPump instructor at the beginning of June, so I'm going to start taking the class 3 times per week.

I'm going to be taking progress pictures and measurements every 2 weeks - so keep an eye out! Wish me luck!


(Updated 5/17/2012)
SparkFriends

SparkTeams

My Ticker:
current weight: 182.8

Interact with SBURROWS007






Recent Blogs:

Profile


Member Since: 8/15/2009

SparkPoints: 0

Fitness Minutes: 11,848

My Goals:
Goals for 2012:

-Run 2 1/2 marathons!

-Achieve my goal weight of 165 by the end of the year! (Hopefully sooner...)

My Program:
**Food:

-1500 - 1900 calories per day
-No eating after dinner most, if not all, days of the week
-Easing up on the alcohol! Trying to keep it to 1 or 2 drinks per outing

**Exercise:

-Continue teaching BodyCombat 2x per week (my love!!)
-BodyPump 3x per week
-BodyFlow AT LEAST 1x per week
-30-60 minutes of cardio on the days I do not teach Combat, with 1 day off per week

Personal Information:
-My name is Sara and I'm 24 years old.

-I live in NJ and have lived here all my life. I recently finished my bachelor's degree in exercise science (minor in psychology) at Rutgers University, and I'm trying to figure out my next step in life!

-I have several jobs, but all revolve around personal training, group fitness, motivation....that type of thing....and YES, I'm surrounded by exercise all day and I STILL have trouble losing weight!



Other Information:
The harder you work,
The better you perform,
The better you feel,
The more you like it.

Exercise IS Medicine!!

Health = Wealth!!

Profile Image