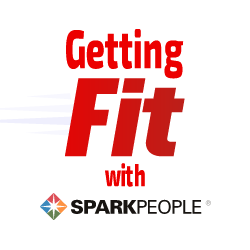 I have 16 pics in my gallery

Awards

Sandie's "I Am Sticking With It!" Page
Updated November 7, 2011

"Plant seeds of expectation in your mind; cultivate thoughts that anticipate achievement. Believe in yourself as being capable of overcoming all obstacles and weaknesses."
-- Norman Vincent Peale

After some trial and error, I've changed my nutrition strategy a bit. Being menopausal, I found myself gaining weight despite the fact that I was walking around very hungry in between meals and completely avoiding all food after 8 PM.
...
Updated November 7, 2011

"Plant seeds of expectation in your mind; cultivate thoughts that anticipate achievement. Believe in yourself as being capable of overcoming all obstacles and weaknesses."
-- Norman Vincent Peale

After some trial and error, I've changed my nutrition strategy a bit. Being menopausal, I found myself gaining weight despite the fact that I was walking around very hungry in between meals and completely avoiding all food after 8 PM.

I talked to my doctor and she cautioned that I might actually be putting my body into "starvation" mode. I knew from tracking that I was eating what seemed to be enough calories...what was going wrong?

I discovered a book called "Menopause Reset" which advises not allowing yourself to get as hungry as I was allowing myself to get between meals and, of course, regular cardio, strength, and stretching exercises.

So now I eat very small, healthy snacks between meals and may even have a small apple or a few almonds after 8 pm if I am genuinely hungry. These very small snacks are staving off starvation mode, seeming to balance out my blood sugar, and keeping me from feeling frustrated with my menopausal body. I'm back comfortably in my size 10 clothing. Prior to my new strategy, they were getting tighter and tighter.

Will I get back into my 8s? I'm still trying to decide if it really matters....

Bottom line: Throughout life we have to keep learning and relearning how to take care of ourselves, I've found. Our bodies' needs don't stay the same so what worked previously may totally backfire today. I'm glad I found a new approach. It's making menopause not so bad.
****************************************
***************************

SparkFriends

SparkTeams

My Ticker:
Pounds lost: 0.0

Interact with SANDIE4HLTH







Recent Blogs:

Profile


Member Since: 1/27/2007

SparkPoints: 22,055

Fitness Minutes: 46,637

My Goals:
Updated January 27, 2012

I want to weigh 125 by April 1, 2012.

This is the weight I feel my best. The journey is on!

My Program:
Ongoing Basis:
-- Measure portions
-- Weigh-in weekly
-- Eat mindfully
-- Cardio 4x week
-- Strength 2x week
-- 8 glasses water/day
-- Multivitamin
-- Calcium and Vitamin D
-- Omega3s
-- Seek inspiration



Profile Image