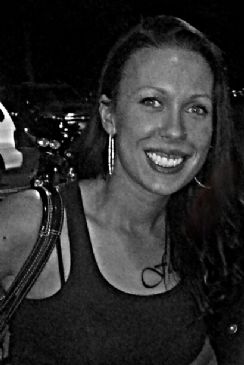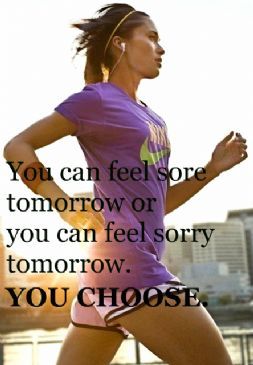 I have 25 pics in my gallery

Awards

~ Samantha ~
** I know that I can do all things through Christ who strengthens me! Phil 4:13 **

***With God all things are possible. Matthew 19:26***

*Pain is Fear Leaving the Body* - Jillian Michaels

**** I do not want to be skinny, I want to be lean and strong!!***

The year is already half way over and it's time to pick it up. I am going to go back to an old routine that seemed to work for me and that is working out in the gym during my lunch hour at ...
** I know that I can do all things through Christ who strengthens me! Phil 4:13 **

***With God all things are possible. Matthew 19:26***

*Pain is Fear Leaving the Body* - Jillian Michaels

**** I do not want to be skinny, I want to be lean and strong!!***

The year is already half way over and it's time to pick it up. I am going to go back to an old routine that seemed to work for me and that is working out in the gym during my lunch hour at work or before work. There is no room for excuses then, I don't have to complain about getting up early and I don't have to complain because I'm tired after work. I need to take advantage of the gym I have in the office building I work in, it's free, why not use it? I will only have time for about a 30 minute workout during my lunches, so I will plan on incorporating other excercises into my routine also, unless I go before work, then I will have a good hour workout. During my lunches I will mainly focus on interval training on the treadmill and strength training, being I don't have access to weight machines at home. At home I have an elliptical for extra cardio, which I do interval training, and I also have EA Active Sports 2 for the my Playstation 3, which is also a great workout (this has awesome ab workouts!) I used to love yoga and some how got out of the habit of doing it, and I would love to get at least 1 yoga session in a week. This will probably be one of my weekend workouts. I want to try and do 60 minutes of cardio 5x a week and 2-3 days of strength, with my 1 day of yoga. I know I am fully capable of doing this, and I should have no excuses! This will leave me 1 full rest day, and 1 light day of yoga. Another goal of mine will be trying 1 new recipe a week, just for variety. I used to always try new recipes off of here and I stopped for awhile, but I really enjoy cooking and I want to get back in the habit of making new food instead of my usual foods. I also would like to possibly start blogging my new recipe for the week, we'll see :)



**** I do not want to be skinny, I want to be lean and strong!!***












SparkFriends



SparkTeams

My Ticker:
current weight: 121.0

Interact with SAMANTHAJEAN86







Recent Blogs:

Profile


Member Since: 11/21/2008

SparkPoints: 15,651

Fitness Minutes: 22,624

My Goals:
- Cardio 5-6 days a week.
- Yoga 1x / week
- ST 3x a week (minimum)
- clean eating (more protein)



My Program:
- Cardio 5-6 days a week. (Gym treadmill, outdoor runs, PS3 Active 2)
- Yoga DVD 1x / week
- ST 2-3x a week
- clean eating

Personal Information:
I grew up in a small town in rural Minnesota but now live bordering Minneapolis and St. Paul in, Roseville, MN. I'm 27, and I am really trying to finally get in good shape and change my eating habits permanently.

Profile Image