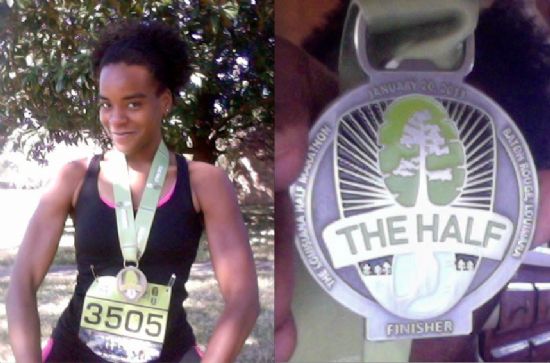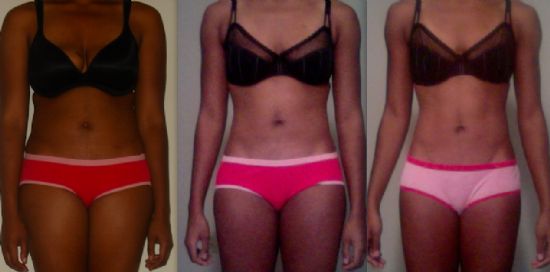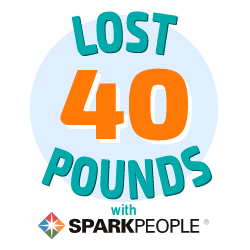 I have 20 pics in my gallery

Awards

A Little Sweat Ain't Neva Hurt Nobody
My goal in November 2013 was to complete a different race every week for at least 13 weeks. (I may be going through a little something in my personal life.) Things haven't panned out that way due to weather and drinking... but I'm still doing as many races as I can. Someday I'll do 13 weeks straight. 26 weeks would be great. 52 weeks would be awesome!

A DIFFERENT RACE EVERY WEEK (more or less...)
November 9, 2013 -- Cajun Cup 10K -- 52:56:09 (under 54 goal met!)
...
My goal in November 2013 was to complete a different race every week for at least 13 weeks. (I may be going through a little something in my personal life.) Things haven't panned out that way due to weather and drinking... but I'm still doing as many races as I can. Someday I'll do 13 weeks straight. 26 weeks would be great. 52 weeks would be awesome!

A DIFFERENT RACE EVERY WEEK (more or less...)
November 9, 2013 -- Cajun Cup 10K -- 52:56:09 (under 54 goal met!)
November 16, 2013 -- Q50 Races Midnight Full Moon 14 Miler -- 3:03:03
December 6, 2013 -- Reindeer Run 5K -- 27:45
December 14, 2013 -- Cajun Country TRAIL Half -- 2:08:06
December 21, 2014
December 28, 2013
January 4, 2014
January 11, 2014
January 18, 2014 -- The Advocate 5K -- under g24m
January 19, 2014 -- Louisiana Marathon -- under g4h30m
January 25, 2013
February 1, 2014
February 15, 2014 -- Mardi Gras Mambo 10K -- (tentative)
March 1, 2014 -- Tortoise and the Hair 5K -- (tentative)
March 30, 2014 -- Zydeco Marathon and Half -- (tentative)
April 19, 2014 -- Crescent City Classic 10K -- (tentative)
June 8, 2014 -- Crescent City Connection Bridge Run (tentative)

PAST RACES
October 4, 2013 -- Zombie Run 5K -- 28:10... (8 pound weight gain)
June 8, 2013 -- Crescent Connection Bridge 4 Mile Run -- 36:39:20
February 16, 2013 -- Mardi Gras Mambo 10K -- 57:10:60 (damn train!)
January 20, 2013 -- Louisiana Half Marathon -- 2:03:07
November 30, 2012 -- Reindeer Run 5K -- 25:28:70
October 5, 2012 -- Zombie Run 5K -- 24:ish (no chip timing)

I never thought I would say this... but I LOVE to sweat! And run!

May 2007: Doctor tells me I have high blood pressure (age 21)
September 2008: Doctor tells me I have even higher blood pressure
October 2008: Google ways to naturally lower blood pressure
November 2008: Discover SparkPeople; weigh-in at 187 pounds
December 2008-May 2009: Learn about proper nutrition and cook my own food for the first time ever; 30 Day Shred and Turbo Jam flab away
June 2009: Weigh in at 154 pounds; think I'm done
April 2011: Doctor confirms I have PCOS
November 2011: Can't even fit into my baggy jeans; weigh in at 172
December 2011: Begin running again, but continue to eat poorly
March 2012: Still can't fit into my baggy jeans; weigh in at 172
April 2012-September 2012: Fall in love with running, discover PiYo, take swimming lessons; start making green smoothies, try one new vegetable a week; turn to yoga to help with anger... down 25 pounds to 147
October 2012-December 2012: Join the Y, train to run a half marathon, down 2 pounds...
January 2013-April 2013: Start therapy and meditation
May 2013-August 2013: Relax exercise and eating... switch to Kundalini meditation
August 2013-Present: start first year of teaching, eat crap, get in fewer minutes, gain 8 pounds... :(
SparkFriends

SparkTeams



My Ticker:
current weight: 152.2

Interact with RUNPHIPHIRUN







Recent Blogs:

Profile


Member Since: 11/6/2008

SparkPoints: 32,755

Fitness Minutes: 45,285

My Goals:
Decrease body weight by at least 10% to permanently lower high blood pressure.
DONE!!! 118/80 on 4/11/09.
Back up to 130/70 in 2012 :(

Starting over December 2012 @ 172ish...
Weight Goals
Goal 1: 168 -- met 05.01.2012
Goal 2: 164 -- met 06.04.2012
Goal 3: 160 -- met 06.26.2012
Goal 4: 156 -- met 08.01.2012
Goal 5: 152 -- met 09.01.2012
Goal 6: 148 -- met 09.25.2012
Goal 7: 144 -- met 11.10.2012
Goal 8: 140 (new exercise clothes)
Goal 9: Maintain for 6 months (Hawaii!!!)
Goal 10: Maintain for 1 year (Brazil? Bora Bora?)

Lose fat. Build muscle.
Do a pull up!
Do a split.



LONG TERM PIE-IN-THE-SKY
Run a 5K in under 33 minutes. (done 10.05.2012! 24ish minutes!)

Run a 10K in under 75 minutes. (done 02.16.2013! 57.10.60 with 6 minute train delay...)

Run a half marathon in under 2.5 hours. (done 01.20.2013! 2:03:07!)

Run a marathon in under 4.5 hours.

Complet

My Program:
Fall 2012
Hal Higdon half training
run @ least 10 miles/week
yoga @ least 3x/week
group circuit @ the Y
HABIT @ the Y
"swim" in cold weather
spin in rainy weather
PiYo on occasion
limited meat consumption

Summer 2012
spin 3-4x/week
PiYo 2x/week
limited meat consumption

Winter 2012 - Spring 2012
run miles I could manage

Fall 2008 - May 2009
Jillian Michaels 30DS (2 rounds) + 1-3.5 mile walk after most days. Chalene Johnson's Turbo Jam (6 months). Coach Nicole workouts. Rollerskating.

Personal Information:
27 years old
5'6" (possibly 5'7"...)

I will do the work I'm supposed to,
and I will find the love I deserve.
Everything will work out as it's meant to.
It's hard most days,
but I have to trust in the universe.

Other Information:
"Your journey has molded you for the greater good, and it was exactly what it needed to be. Don't think that you've lost time. It took each and every situation you have encountered to bring you to the now. And now is right on time."
-Asha Tyson

"It's not who you are that holds you back. It's who you think you're not."
-unknown

"What we hope ever to do with ease, we must learn first to do with diligence."
-Samuel Johnson

"I may not be the fastest. I may not be the strongest. But I'll be damned if I'm not trying my hardest."
-unknown

Profile Image