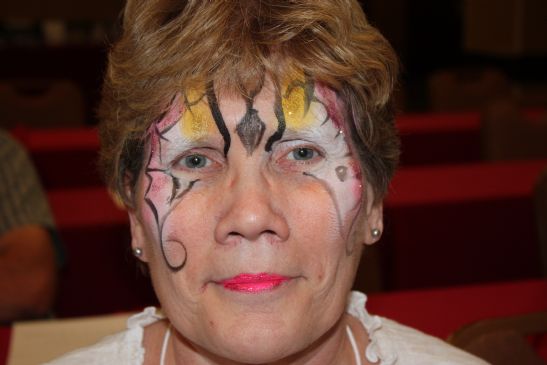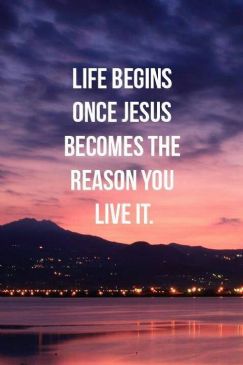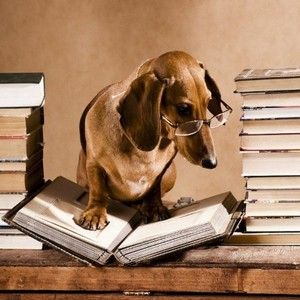 I have 16 pics in my gallery

Awards

A Good Life
Hi, I'm Julie. Welcome to my Sparkpage...

My goal, my intention is to live a meaningful and healthy life, and to learn to love myself along the way.

"The only person who can pull me down is myself, and I'm not going to let myself pull me down anymore."
― C. JoyBell C.

How I envision a GOOD LIFE:

1. Having a fit & healthy body.

2. Having quality relationships with people I love and value, and who love, value & ...
Hi, I'm Julie. Welcome to my Sparkpage...

My goal, my intention is to live a meaningful and healthy life, and to learn to love myself along the way.

"The only person who can pull me down is myself, and I'm not going to let myself pull me down anymore."
― C. JoyBell C.

How I envision a GOOD LIFE:

1. Having a fit & healthy body.

2. Having quality relationships with people I love and value, and who love, value & respect me.

3.Becoming an independent woman. Being able to take care of my own basic needs, and not to be dependent on others for that.

4. Find things that bring me joy and pursue those things. Develop my interests and hobbies. Take chances, try new things....become less afraid of failure.

5. Laugh more and love hard. Give my time and attention to things and people that truly matter, and let go of those things that really don't.

6. Learn to make my happiness a priority. It's not selfish to love yourself, take care of yourself, and make your happiness a priority. It's a necessity.



"You can be the most beautiful person in the world and everybody sees light and rainbows when they look at you, but if you yourself don't know it, all of that doesn't even matter. Every second that you spend on doubting your worth, every moment that you use to criticize yourself; is a second of your life wasted, is a moment of your life thrown away. It's not like you have forever, so don't waste any of your seconds, don't throw even one of your moments away."



A SEVEN STEP PRESCRIPTION FOR SELF-LOVE


*BECOME MINDFUL. Know what you want and act on this knowledge, rather than on what others want for you.

*ACT ON WHAT YOU REALLY WANT RATHER THAN WHAT YOU WANT "RIGHT NOW". You love yourself when you can turn away from something that feels good "right now" and toward what you need to stay strong, centered, and moving forward in your life instead. By staying focused on what you truly want, you turn away from automatic behavior patterns that get you into trouble, keep you stuck in the past, and lessen self-love.

*PRACTICE GOOD SELF-CARE. You will love yourself more, when you take better care of your basic needs. People high in self-love nourish themselves daily through healthy activities, like sound nutrition, exercise, proper sleep, intimacy and healthy social interactions.

*SET BOUNDARIES. You'll love yourself more when you set limits or say no to work, love, or activities that deplete or harm you physically, emotionally and spiritually.

*PROTECT YOURSELF. Bring the right people into your life. Get rid of the type of "friends" who take pleasure in your pain and loss rather than in your happiness and success. There isn't enough time in your life to waste on people who don't have your best interest at heart. If people drain you, lose them. You will love and respect yourself more.

*FORGIVE YOURSELF. We humans can be so hard on ourselves. The downside of taking responsiblity for our actions is punishing ourselves too much for mistakes in learning and growing. You have to accept your humanness (the fact that you are not perfect), before you can truly love yourself. Practice being less hard on yourself when you make a mistake. Remember, there are no failures, if you have learned and grown from your mistakes; there are only lessons learned.

*LIVE INTENTIONALLY. You will accept and love yourself more, whatever is happening in your life, when you live with purpose and design. Your purpose doesn't have to be crystal clear to you. If your intention is to live a meaningful and healthy life, you will make decisions that support this intention, and feel good about yourself when you succeed in this purpose. You will love yourself more if you see yourself accomplishing what you set out to do.


Wishing all of you great success in your own journey. Take good care of you. You matter....you deserve a happy, fit & healthy life :)















































































































































SparkFriends

SparkTeams

My Ticker:
Pounds lost: 30.2


Recent Blogs:

Profile


Member Since: 1/15/2008

SparkPoints: 31,241

Fitness Minutes: 26,649

My Goals:
Regain my health

Lose this weight

Get my confidence back





My Program:
Workout:
Starting off slowly.
My current plan is 30 mins of cardio 5 times a week.
I'll begin adding some strength training by next month.

Eating:
My current plan is to track my food daily, and to stay within my target ranges.
When I track my food, I see results.

Personal Information:
I live in the North East, which is probably a good thing because I love the Fall and Winter seasons here.
I'm a beauty product addict. I love makeup, fashion, shoes - I'm a real girly-girl.


I have a wonderful son- who truly is the Spark in my life:)

Other Information:
I am an avid collector of nail polish- I have a rather large collection.
I love to decorate...I'm just getting started on a bedroom redo this month.

I also love to read, and enjoy searching out new and different authors.

I'm addicted to watching TV series lately. Some of my favorites are:

Breaking Bad
Game of Thrones
True Dectective
Walking Dead
Homeland
Deadwood
True Blood
Dexter
The Tudors
Rome



Profile Image