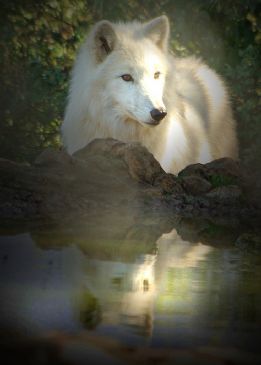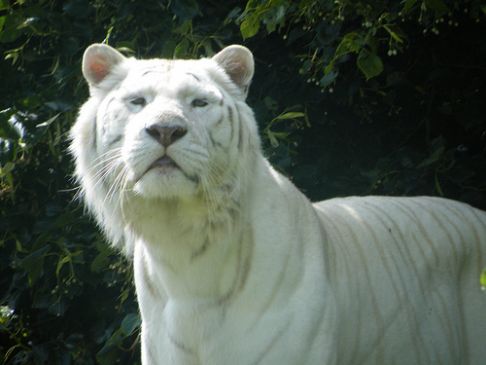 I have 11 pics in my gallery

Awards

Garden of The Night Creatures
Here the night swallows the day and the night creatures come out to play.
Moonlight glimmers on a lake.
Owls hoot as the patiently wait.
Night Faeries hold a grand ceilidhe and the music spreads on the night breeze.
Dozens of sparkling eyes shine at you from the brush, you gasp and your heart catches, but the night denizens just take your hand and lead you to the dancing.
You dance free, safe in the blanket of Nyx.
The next morning you wake safe in your bed, ...
Here the night swallows the day and the night creatures come out to play.
Moonlight glimmers on a lake.
Owls hoot as the patiently wait.
Night Faeries hold a grand ceilidhe and the music spreads on the night breeze.
Dozens of sparkling eyes shine at you from the brush, you gasp and your heart catches, but the night denizens just take your hand and lead you to the dancing.
You dance free, safe in the blanket of Nyx.
The next morning you wake safe in your bed, and cannot wait to dance again.

I dedicate my page to my Patrons Aguares, Bune and Vine.

Charge Of The Dark Goddess
Wisdom and empowerment are the gifts of the Dark Goddess of Transformation
She is known to us as Aguares, Bune, and Marchosias
Hear me child, and know Me for who I am. I have been with you since you were born,
and I will stay with you until you return to Me at the final dusk.
I am the passionate and seductive lover who inspires the poet to dream.
I am the One who calls to you at the end of your journey. After the day is done,
My children find their blessed rest in my embrace.
I am the womb from which all things are born.
I am the shadowy, still tomb; all things must come to Me and bare their breasts to
die and be reborn to the Whole.
I am the Sorceress that will not be ruled, the Weaver of Time, the Teacher of Mysteries
I snip the threads that bring children home to me. I slit the throats of the cruel and
drink the blood of the heartless. Swallow your fear and come to me, and you will discover
true beauty, strength and courage.
I am the fury which rips the flesh from injustice.
I am the glowing forge that transforms your inner demons into tools of power. Open yourself
to my embrace and overcome.
I am the glinting sword that protects you from harm.
I am the crucible in which all the aspects of yourself merge together in a rainbow of union
I am the velvet depths of the night sky, and swirling mists of midnight, shrouded in mystery.
I am the chrysalis in which you face that which terrifies you and from which you will
blossom forth, vibrant and renewed. Seek me at the crossroads, and you shall be transformed
for once you look upon my face, there is no return.
I am the fire that kisses the shackles away
I am the cauldron in which all opposites grow to know one another in Truth.
I am the web which connects all things
I am the Healer of all wounds, the Warrior who rights all wrongs in their Time. I make the
weak strong. I make the arrogant humble. I raise up the oppressed and empower the disenfranchised
I am Justice tempered with Mercy. Most importantly child, I am you. I am part of you, and
I am within you. Seek me within and without, and you will be strong.
Know me. Venture into the dark so that you many awaken to Balance, Illumination, and
Wholeness. Take my Love with you everywhere and find the Power within to be who you wish.

Charge of the Dark God
Listen to the words of the Dark God
who was of old called Vine, Iakchos, Donn, Anubis, Hades, Setesh, Hoder and by many other names:
I am the shadow in the bright day, I am the reminder of mortality at the height of living.
I am the neverending veil of Night where the Star Goddess dances.
I am the Death that must be so that Life may continue, for behold, Life is immortal because the living must die.
I am the strength that protects, that limits; I am the power that says No, and No Further, and That is Enough.
I am the things that cannot be spoken of, and I am the laughter at the edge of Death.
Come with me into the warm enfolding dark; feel my caresses in the hands, in the mouth,
in the body of one you love, and be transformed.
Gather in the moonless night and speak in unknown tongues; the Dark Mother and I will listen.
Sing to us and cry out, and the Power will be yours to wield.
Blow me a kiss when the sky is dark and I will smile, but no kiss returns; for my kiss is the final one for all mortal flesh. 


I give honor to my lifelong totems: Luna, Selene and Aranthu
I give honor to my journey totems: Kira, Nirene, and Oona

Footprints in the Sand
{Pagan Version}

One night I had a wonderous dream
I dreamed I was walking along the beach with the Goddess
And on the shore were Her footprints and nothing more
Then suddenly prints did I see
I asked the Goddess ~ "What kind are these?"
These aren't my knees, these aren't my hands
these aren't my footprints in the sand
"My child" she said in somber tones
"For miles I carried you alone
I challenged you to walk in faith
but you refused and made me wait
You would not learn, you would not grow
The walk of faith you would not know
So I got tired, I got fed up
and there I dropped you on your butt
Because in life there comes a time
When one must fight and one must climb
When one must rise and take a stand
Or leave their butt prints in the sand."

~Author Unknown

SparkFriends

SparkTeams



My Ticker:
current weight: 327.0

| | | | |
| --- | --- | --- | --- |
| 327.2 | 320.95 | 314.7 | 308.45 |

302.2
Interact with ROSHEREWEGO2010







Recent Blogs:

Profile


Member Since: 8/9/2009

SparkPoints: 0

Fitness Minutes: 240

My Goals:
I have to lose 200+ lbs. I intend to do this in a way that I have taught myself not to do the things I did to get this size in the first place. I am going to be brutally honest with myself. I am going to own up to my part in retaining the weight. I am also going to stop looking for get slim schemes in diets and pills. These not only do not work for me, they cost me money I do not have, and they cost me a little more of my self-confidence and self-esteem. I am going to do this in 2 years. Year one, is going to mainly be focused on dealing with the parts of myself that want to be fat. I will lose 100lbs during this first year, but I will spend a lot of time looking at what I am feeling about everything around me, there is some underlying reason that I need this fat. I will use year one to find that reason and take it on. Woman vs. Life-Sucking Excuses. Year Two will be teaching myself how to eat properly to maintain and continue weight loss. How to enjoy exercise, how to incorporate into

My Program:
To work in quarters. The weight loss goal for each quarter will be 25lbs.

Each quarter will have an outward focus and an inward focus during year one.

Each quarter will have an physical focus and a maintenance focus during year two.

Quarter One- (Is getting a few extra days) Dec. 21st - Mar. 31st. Outward Focus - Drink 100ozs of water daily. Inward Focus - journal/meditate/spend alone time figuring possible reasons why you need to be fat. (Do not go for the trite, there is more here.)

Personal Information:
According to most of the people who know me I am from another planet. The reality is I am someone who is very comfortable with who she has been before and who she is now and makes no apologies for any of us.

I was born this time around in the desert and I love it. I am an only child, who chooses not to be around her parents much because it makes us both more at ease. I spend most of my time in the sanctuary I have created writing prose, novels, and spells.

Other Information:
I can find a horror movie for any mood I am in. My current favorites are Haunted, Mr Brooks, and The Haunting. I love to read. I lean towards horror there as well, though I like romance too. My favorites are Harry Potter and Anita Blake and Twilight books,

I am crazy about Angleina Jolie and Kate Beckinsale, and to me Michelle Rodriguez is the perfect man.

Profile Image