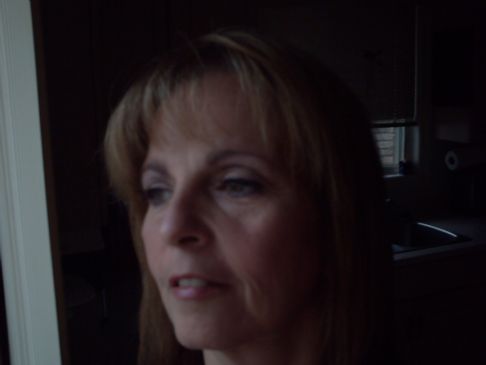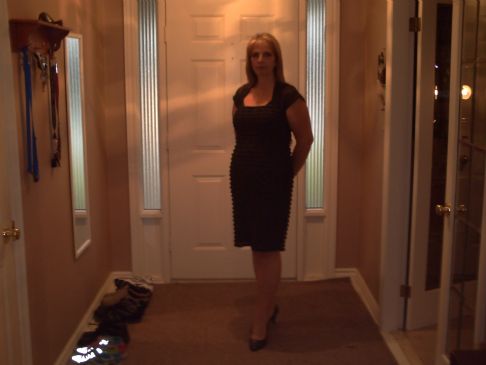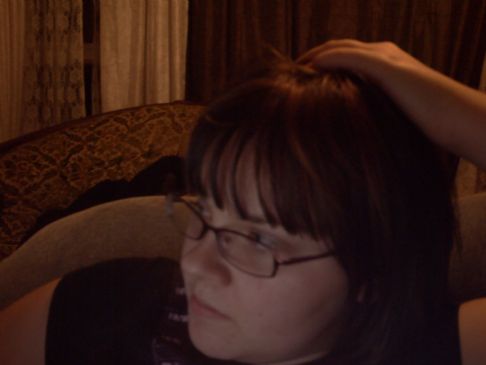 I have 11 pics in my gallery

Awards

In a good place now
I had made this a blog but thought that if I saw it everyday it would reinforce where I was and never want to be again. I hope that I can inspire 1 person to start, maintain or continue their own journey.

I measured myself today (October 29/09) - I do/try to do this once a month. Not really consistent but I weigh myself at least 2x a day so I am obsessive only about certain things it appears :)

I started this journey in 2006 at 220 pounds.
I joined Beverly ...
I had made this a blog but thought that if I saw it everyday it would reinforce where I was and never want to be again. I hope that I can inspire 1 person to start, maintain or continue their own journey.

I measured myself today (October 29/09) - I do/try to do this once a month. Not really consistent but I weigh myself at least 2x a day so I am obsessive only about certain things it appears :)

I started this journey in 2006 at 220 pounds.
I joined Beverly Hills weight loss and managed to lose 40 pounds. I bought a car and could no longer afford the fees so I was out on my own. Started noticing that the weight was coming back on and clothes were no longer fitting, I had cleared out my closet of the size 22/24 and refused to go back there.

I started a new job and really liked when the canteen truck rolled in with it's assortment of cookies, pizza and donuts. This compounded the problem as I hated bringing my own lunch to work.

As I get closer to 50 (only 3 years away now) I realized that I had a richman's wants on a layman's income.
I bought what I wanted when I wanted it and my husband indulged me.

April this year I had had enough, I want to see my kids graduate university, have grandkids, travel but at this rate it didn't seem like it was going to happen. Mind you I don't want to live to be 90 either :)

So when I measured today I was surprised with the changes in me and I will share now.

Starting weight in 2006 - 220lbs
Weight today - 165lbs
Loss - 55lbs

I only started measuring myself in April so this is what I have. I weighed about 190.

Starting bust - 42.5"
Bust today - 38.5"
loss - 4"

Starting waist - 34"
Waist - 29"
Loss - 5"

Starting Abdomen (at belly button) - 41.5"
Abdomen - 34"
Loss - 7.5"

Starting hips - 42.5"
Hips - 39"
Loss - 3.5"

Starting thigh - 25.5"
Thigh - 21.5"
Loss - 4"

Starting Bicep - 14.25"
Bicep - 12.5"
Loss - 1.75"

Starting Body Fat %'age - 35.3%
Body Fat %'age - 28.4%
Loss - 6.6%

So in total over 3 year I have lost 55 pounds.
In 6 months I have lost a combined 25.75" and 6.6% in body fat.

I still have a distorted body image (still see a fat girl in the mirror and in pictures) but I am working on me and I like the changes so far.

I am not afraid of putting it back on as I have changed my lifestyle. I can now tell the difference between a want and a need in both what I eat and what I buy.

The offshoot of this process it I now work to save money for future travel, university living expenses for the kids, a new car, not work to shop.

I like the changes in me :)
SparkFriends

SparkTeams


This user doesn't belong to any groups

My Ticker:
current weight: 180.0


Recent Blogs:

Profile


Member Since: 3/11/2009

My Goals:
to wear size 6 - well
wear a bikini - well


My Program:
Eating mindfully

C25k, Strength Training



Personal Information:
I live in Niagara Falls, Ontario.
I am the mother of a 20 year old university smart ass boy and a 17 year old know-it-all daughter whom I dearly love and would not trade. I have been married for 22 years to a man that is my heart.

Other Information:
I like reading, chick flicks and wine.
I have read the Hobbit 20 times and think the best book to movie is Lord of the Rings.

Can't wait for the Hobbit movie or two :)

Profile Image