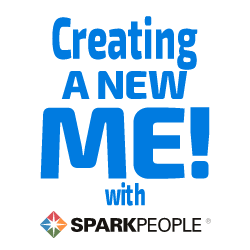 I have 3 pics in my gallery

Awards

The time is now!!
Thanks for stopping by to check out my SparkPage! I started on the hCG protocol on May 11, 2010. My Sparkpeople blog is the best place to check out updates on how the protocol is going for me.

I'm married to the most wonderful, supportive husband in the world who is on the hCG journey with me. We have two french bulldogs, Sunnie and Denny.

5/11/10 - R1 P2 D1 - 172.0
R1 P2 D7 - 166.6
R1 P2 D15 - 163.0
R1 P2 D16 - 162.6
R1 P2 D17- 162.0
...
Thanks for stopping by to check out my SparkPage! I started on the hCG protocol on May 11, 2010. My Sparkpeople blog is the best place to check out updates on how the protocol is going for me.

I'm married to the most wonderful, supportive husband in the world who is on the hCG journey with me. We have two french bulldogs, Sunnie and Denny.

5/11/10 - R1 P2 D1 - 172.0
R1 P2 D7 - 166.6
R1 P2 D15 - 163.0
R1 P2 D16 - 162.6
R1 P2 D17- 162.0
R1 P2 D18 - 161.2
R1 P2 D19 - 160.6
R1 P2 D20 - 162.2
R1 P2 D21 - 160.6
R1 P2 D22 - 159.8
R1 P2 D23 - 159.4
R1 P2 D24 - 158.6
R1 P2 D25 - 160.4
R1 P2 D26 - 158.4
R1 P2 D27 - 158.0
R1 P2 D28 - 158.2
R1 P2 D29 - 158.2
R1 P2 D30 - 156.2 - LDW
R1 P2 D31 - 156.4
R1 P2 D32 - 157.0
R1 P2 D33 - 156.2 - back down to LDW

6/15/10 - starting M1 @ 156.2
6/25/10 - 157.4 after 10 days on M1

SparkFriends

SparkTeams

My Ticker:
current weight: 156.4

Interact with ROCKSTARR79






Recent Blogs:

Profile


Member Since: 9/17/2007

SparkPoints: 0

Fitness Minutes: 869

My Goals:
+ Lose 40 pounds ~ update ~ 16 down, 24 more to go!

+begin incorporating more activity into my life

+feel better about myself overall and have an improved self image

+Fit into and feel comfortable in my clothes

+Lose belly fat & improve the look of my midsection, as that's where I carry all my weight.

My Program:
HCG for me!

Other Information:
"Be kinder than necessary, for everyone you meet is fighting some kind of battle."

Profile Image