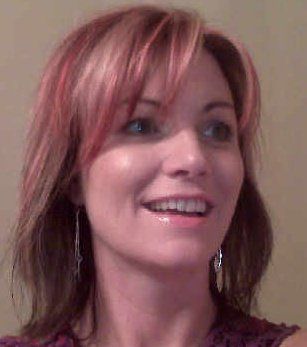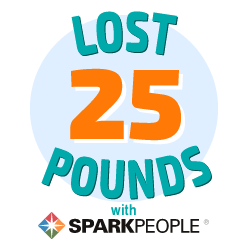 I have 4 pics in my gallery

Awards

Press On Toward the Goal!

I press on toward the goal to win the prize for which God has called me heavenward in Christ Jesus.

Philippians 3:14



I met the love of my life in 2004 and we married in 2007. These have been the happiest years of my life, and the most challenging. You see, along with being happy and having a fantastic companion to enjoy life with, comes a lot of other changes:

I began to eat out more than I ever have in my life.

For ...

I press on toward the goal to win the prize for which God has called me heavenward in Christ Jesus.

Philippians 3:14



I met the love of my life in 2004 and we married in 2007. These have been the happiest years of my life, and the most challenging. You see, along with being happy and having a fantastic companion to enjoy life with, comes a lot of other changes:

I began to eat out more than I ever have in my life.

For the first time ever, there was a constant supply of junk food in the house. I simply cannot resist chips. If they are there, I eat them. In the past I just didn't buy them. But, you see, my husband eats more junk food than anyone I've ever known in my life, and he gets away with it! He's slim, muscular and gorgeous. Grrrr!

Perimenopause has arrived, along with a whole host of hormonal and sleep issues.

All this adds up to an extra 45 pounds and a sluggish, fatigued, stressed out me.

About a year ago I was diagnosed with hypothyroid and put on a special medical diet. The pounds flew off in a hurry: I lost about 26 pounds in a matter of weeks. I felt great and couldn't wait to get back to my 'real' weight. But it was not to be --- yet. After going on vacation and not being able to follow the extremely restrictive diet, I just seemed to lose my way in regard to eating and exercise. In a matter of just a few short months I put back on every single pound I had lost. I felt miserable and discouraged.

My husband encouraged me to start working out again, and so I did. I also began tracking my calories on another site, and I lost about 20 pounds in the first three months.

Ahhhhh, but THEN --- the dreaded plateau set in! My weight has fluctuated within about a 5 pound range for the past 3 or 4 months.

In an effort to discover what might be the problem, I ran across Spark People. I had given the site a fleeting glance back in February but decided to use another site for my food tracking. I wish I had realized then all the other positive benefits of this site!

Not to fear though! I am here now, and have learned so very much in the past couple weeks. I will be breaking through my plateau soon, and back on track to reach my goals.

I press on with the help of Spark People!



My fitness minutes:
August: 1,441








Current Status:


SparkFriends

SparkTeams

My Ticker:
current weight: 154.4


Recent Blogs:

Profile


Member Since: 2/17/2010

SparkPoints: 11,332

Fitness Minutes: 8,797

My Goals:

To be fit and energetic so I can enjoy any active opportunities that come my way. i.e. bicycling long distance with the kids, motorcycling cross country with my hubby (we already do this, but being more fit would make it easier), kayaking about the lake, chasing the grandkids or just whatever might come my way.

To weigh 135 by May 31, 2014

To continue to make forward progress with fitness and weight loss, even if it's small




My Program:
Log everything I eat every day, and don't give up!

Drink at least 8 cups of water each day.

Exercise 5-6 times per week and burn at least 500 calories per week

Other Information:
I enjoy motorcycling locally and cross country.

I recently moved to the lake and have discovered kayaking. We are fortunate enough to be able to walk across the street and drop our boats in the lake and go!

Profile Image