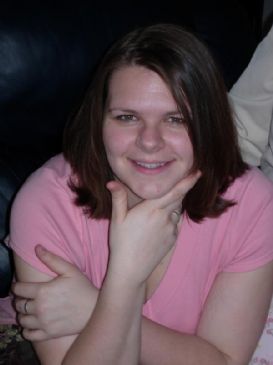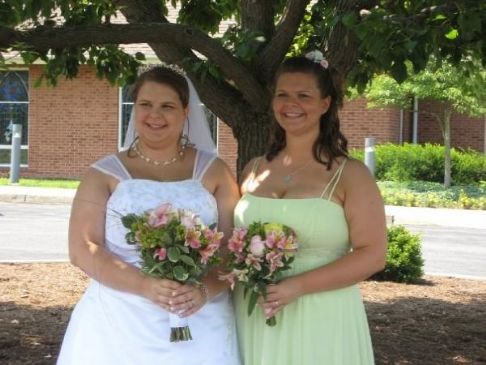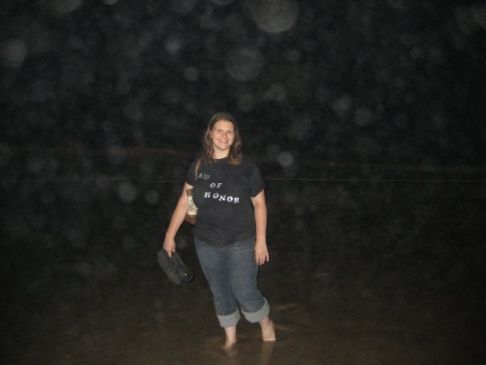 I have 3 pics in my gallery

Awards

Getting back to the basics.
Right now I am at a point in my life where it is time to make a fresh new start. Looking back over the last year or two I have noticed an alarming trend in weight gain. I teach kindergarten and sometimes think that I allow the stress of my job to give me an excuse to eat poorly and not focus on taking care of myself. I want to be healthy and develop positive eating habits to feel more energetic and to also be a well rounded individual.

Here are some things to know about me for ...
Right now I am at a point in my life where it is time to make a fresh new start. Looking back over the last year or two I have noticed an alarming trend in weight gain. I teach kindergarten and sometimes think that I allow the stress of my job to give me an excuse to eat poorly and not focus on taking care of myself. I want to be healthy and develop positive eating habits to feel more energetic and to also be a well rounded individual.

Here are some things to know about me for fun!

What is your name: Rachel E Brentner

Birthday: September 8

Describe yourself: friendly, compassionate, organized, planner, quirky

Do you like your name: Sure....I have had my whole life for it to grow on me.

Do you have any pets: A dog named Capri

What's one thing you're good at: painting, cooking, singing, sleeping, crocheting, cleaning, teaching

What do you do in your free time: read, paint, watch movies, hike, explore new places, hang out with friends, cook, sleep

Something you would change about yourself: my weight and my worrywart tendencies

Something you would never change about yourself: My tenderheart

Do you regret anything in your past: who doesn't? What I like to try and rely on is the truth that God forgives my sins and has a purpose for my life that far exceeds my own understanding.

Do you like your job: for the most part I do....like any job there are some annoying aspects but I am blessed

Something you love wearing: Jeans and a hoodie

What is your worst fear: Not living up to my potential

Do you like rollercoasters: love them!

Where would you like to go:I want to go backpacking around Ireland

Something that will always make you laugh: My brother

Do you play any instruments: I use to play clarinet

FAVORITES:
Food: Mexican
Place: Ireland
TV Show: The Biggest Loser and Gilmore Girls
Video Game: yuck
Alcoholic drink: wine and margaritas
Non- Alcoholic drink: Diet Dr. Pepper and I guess water :-)
Season: Fall
Holiday: Christmas
Piece of Clothing: my penn state hoodie
Color: red
Band/Artist: switchfoot
Candle: anything cinnamon
Flower: Gerber Daisies
Dessert: cheesecake
Ice Cream Flavor: heath bar
Shampoo: whatever is cheap
Book: Blue Like Jazz
Activity: traveling
Resteraunt: Texas Roadhouse


SparkFriends

SparkTeams



My Ticker:
Pounds lost: 11.0


Recent Blogs:

Profile


Member Since: 1/18/2009

SparkPoints: 0

Fitness Minutes: 215

My Goals:
One of my goals is to get back to the weight I use to be before I let life get the best of me.

As a short term goal I am looking at trying to lose 2lbs a week.

I am also looking at working out at least four times a week.

And also drinking those eat glasses of water a day....yuck. :-)

My Program:
Well I am doing this page which will help me.

I am using my tax rebate to join a gym for the year.

I have gotten rid of all the soda in my classroom and have now stocked it with water bottles and crystal light.

Oh...and my sister and I are doing this together!!!

Personal Information:
I am a kindergarten teacher from Winston Salem, NC. Newly single and working on making myself a priority. I can be a bit of an emotional person but I love life and am very tenderhearted. I enjoy hiking, biking, singing, cooking, painting, movies, reading, crocheting, and cuddling with my dog Capri.

Other Information:
2 Corinthians 12:9 My grace is sufficient for you for my power is made perfect in weakness.

We can do no great things only small things with great love.

Live your life in such a way that when your feet hit the floor in the morning, Satan shudders and says... Oh %&*#... "she's awake!

Profile Image