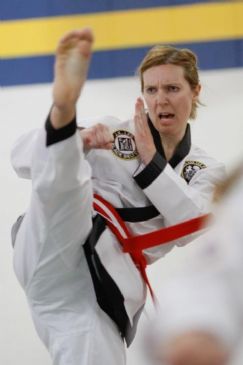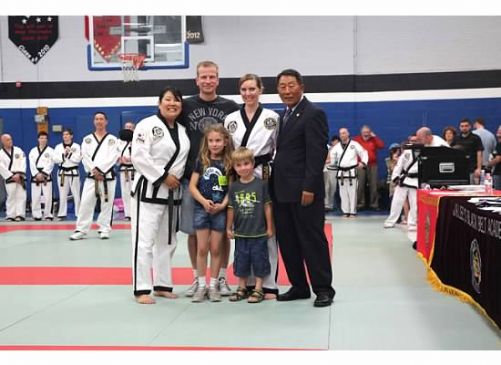 I have 14 pics in my gallery

Awards

2013 Is My Year To Change!
What are my goals? What do I want in 2013?
* To lose the excess weight in my hip/thigh area
* To return to my maintenance weight of 139-142

What is the plan?
* Track all nutrition and stay within limits daily. Enter food before eating to ensure staying within limits.
* Get moving! Stop using other people's lives as an excuse not to work out for a minimum of 200 minutes per week.
* Hydrate. Drink a minimum of 8 glasses of water ...
What are my goals? What do I want in 2013?
* To lose the excess weight in my hip/thigh area
* To return to my maintenance weight of 139-142

What is the plan?
* Track all nutrition and stay within limits daily. Enter food before eating to ensure staying within limits.
* Get moving! Stop using other people's lives as an excuse not to work out for a minimum of 200 minutes per week.
* Hydrate. Drink a minimum of 8 glasses of water a day.

Accountability Weigh-ins
January 1 - May 4 -- 147
May 18 -- 143.6
June 1 -- 142.0
SparkFriends

SparkTeams



My Ticker:
December Minutes: 69


Recent Blogs:

Profile


Member Since: 12/28/2010

SparkPoints: 32,642

Fitness Minutes: 24,445

My Goals:
Goals for 2013

* Complete two 5k runs
#1 May 18

* Run my first 10K

* Break a brick at my next black belt test
(June: didn't break)

* Get down to a weight window of 138-142.
ACHIEVED JUNE 1
*Back up to 146 in October*

My Program:
My goals for November:

1. Get on Spark daily and check in via blog on most days.

2. Start walking on the treadmill at least 15 minutes a day.

3. Track food daily and stay within ranges.

4. Enjoy life!

Personal Information:
I'm Rebecca, a 38-year-old wife, mother, teacher, and martial artist. I joined Sparkpeople in December 2010 and have since learned how to run, gotten down to the weight on my driver's license, and met some incredible people with their own stories and goals to share.


Other Information:
2013 Habits
1. No more excuses
2. Drink 8 glasses of water daily.
3. Stay within 1400-1600 calories daily.
4. Work out 200 minutes per week.


5k time: 33:13

Profile Image