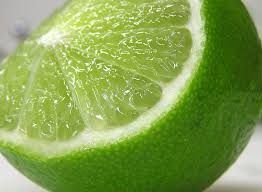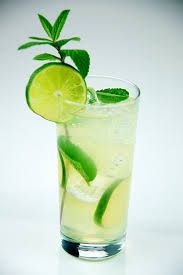 I have 6 pics in my gallery

Awards

When life gives you LIMES...turn the letters around and SMILE!
Looking forward to this Summer Challenge and happy to be a member of THE LOVELY LIMES! Blessings to all of you!

I'm so happy to have discovered SparkPeople and determined to see some new successes in my life!

I have often joked that the last time I was a size 14 I WAS 14, but it is true. My body is really speaking to me about the effects of being overweight for 40 years! Enough is ENOUGH! I'm making changes and I WILL win this battle with God's help most of all...and ...
Looking forward to this Summer Challenge and happy to be a member of THE LOVELY LIMES! Blessings to all of you!

I'm so happy to have discovered SparkPeople and determined to see some new successes in my life!

I have often joked that the last time I was a size 14 I WAS 14, but it is true. My body is really speaking to me about the effects of being overweight for 40 years! Enough is ENOUGH! I'm making changes and I WILL win this battle with God's help most of all...and yours...and plenty of hard work on my part, I know.

A dear friend of mine has a motto about "Loving Myself Healthy, One day at a time". It made me think about what loving myself really looks like. Jesus said "love your neighbor as yourself" (Matt 19:19, Mark 12:31, Luke 10:27, Romans 13:9b, Galatians 5:14, James 2:8, Leviticus 19:18). Yep, he said it a LOT. Love your neighbor AS YOURSELF. Really. I came to understand that I really can't love anyone else properly if I don't know how to love myself.

So what does that look like? Well, it looks like ALL the things I want for those around me that I love. 1. That they know and love Jesus. 2 That they have good health. 3. That they have enough provision that they are not perpetually struggling, that they can enjoy what life has to offer, and they can happily give to others. 4. That they have purpose and joy in life, peace with themselves, and people they love to share that with.

Well, it's TIME. It's time to learn to love myself. 1. Thankfully, I know and love Jesus. 2. Health is not always in our control, but I have an obligation to myself AND all those I love to do WHAT I CAN DO to take care of God's temple and get my body in good condition. And I can more fully accomplish 3 and 4 if I have a healthy body to do it in. So I'm going to take the words of Jesus to heart! I'm going to Love MYSELF healthy, (lose weight and get fit) so I can properly show love to all those I care about!

~~~~~~~~~~~~~~~~~~~~~~~~~~~~~~~~~~~~~
I'm not LOSING weight, I'm GETTING RID OF IT! I have NO intention of finding it again!
~~~~~~~~~~~~~~~~~~~~~~~~~~~~~~~~~~~~~



Current Status:


SparkFriends

SparkTeams

My Ticker:
current weight: 314.0

Interact with REALTYLADYLISA






Recent Blogs:

Profile


Member Since: 2/18/2011

SparkPoints: 12,897

Fitness Minutes: 1,947

My Goals:
Lose weight and get healthy. Ultimate goal is to lose 200 lbs. Interim goal is to get moving physically and lose enough weight to be active and enjoy the little people (toddlers) in my life. I want to feel good in my own body getting out and doing active things with my friends and family

My Program:
Goal 1: Drink 10-12 glasses of water daily
Goal 2: Get in those fruits and veggies every day
Goal 3: Get moving...get out and walk for 15-20 minutes at least four days a week.
Goal 4: Pack lunch daily so I don't find myself looking for a sweet blood sugar fix.
Goal 5: Lose 5% of my body weight each quarter of the year.
(Lost 20.5 lbs from 5/29 start date to end of BL Summer challenge on 8/21/14--Looking forward to the Fall challenge starting 9/11!)




Personal Information:
Currently live and work in Windsor, CT

Real estate broker for The Master's Key Realty LLC

Married 32 years to my college sweetheart

Magnificent 23 y.o. daughter who is wise beyond her years and makes me proud every day!

Born again, spirit filled child of the Living God and ambassador of his son Jesus Christ!

Other Information:
Favorite food: eggplant parmesan (I know, weird choice for a favorite!)
Favorite book: The Bible
Favorite activities: bible-study, reading, singing, photography, scrap-booking, connecting with friends...
Favorite thing I do to help others: Finance & budget counseling, negotiating bill settlements, and helping people get out of debt!


Profile Image