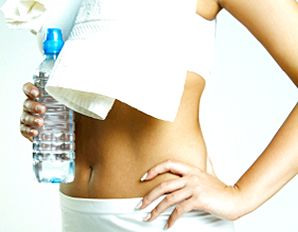 I have 16 pics in my gallery

Awards

Temporarily Under Major Construction.
Welcome Everyone!!

Committed to making a change, so for the next year I will be "under construction." January 20, 2014 marks construction day.

If you need motivation or support you have come to the right page. ♥ - ♥ -♥ :¦:-

Please feel free to add me as a friend and leave a suggestions, motivating comments and your progress on my page or send a Sparkmail.

Thank you for stopping by and visiting my page!!
...
Welcome Everyone!!

Committed to making a change, so for the next year I will be "under construction." January 20, 2014 marks construction day.

If you need motivation or support you have come to the right page. ♥ - ♥ -♥ :¦:-

Please feel free to add me as a friend and leave a suggestions, motivating comments and your progress on my page or send a Sparkmail.

Thank you for stopping by and visiting my page!!
♥¸¸.•*¨) ♥¸¸.•*¨) ♥¸¸.•*¨) ♥¸¸.•*¨) ♥¸¸.•*¨) ♥¸¸.•*¨)♥¸¸.•*¨)


Starting Fresh. Inviting all to join on this journey.
………………….;.•.♥ ♥.•*¨
…………"Let's Get Out and Sparkle in 2014"
……………………(¯`v´¯)
…………………….`*.¸.*´

~~~~~~~~~~~~~~~~~~~~~~~~~~~~~~~~~~
......oooO.............. I walked all the way over here just
.....(....)................. to say this (((((Good Job))))).
......)../....Oooo...... We can do this!!
.....(_/.....(....)........" Have A Great and Healthy Week!"
................\..)....…. --♥ - ♥ -♥ :¦:-
.................\_).....
......oooO.............
.....(....).................
......)../....Oooo......
.....(_/.....(....)…....
................\..)........
.................\_).......

~~~~~~~~~~~~~~~~~~~~~~~~~~~~~~~~~~~~







SparkFriends

SparkTeams



My Ticker:
Pounds lost: 37.0


Recent Blogs:

Profile


Member Since: 6/4/2007

SparkPoints: 5,034

Fitness Minutes: 1,392

My Goals:
My goal is to take better care of myself.
♥¸¸.•*¨) ♥¸¸.•*¨) ♥¸¸.•*¨)

My Program:
1. Focus on Portion Control.
2. Get in 8 Glasses of Water.
3. Get in 60 mins. of Cardio - 5x a week.
4. Strength train - 3x a week.


~~~~~~~~~~~~~~~~~~
--"Eat to Live; Not Live To Eat."

Personal Information:
My name is Ray!!

"I have the power to change what I do not like about myself."
`*.¸*´
¸.*´¸.**¨) ¸.**¨)
(¸.*´ (¸.*´* .´. ¸. ¸*¨¯`-:¦:-






Other Information:
**"Welcome to my page... "Please feel free to add me as a friend and leave a suggestions, motivating comments and your progress on my page or send a Sparkmail. ."** + * JUST * + .
+ . . * + . + * . * +
* . + *SPARKLING.* + .
+ . . * + . + * . * + .
+ , *YOUR. + * DAY.+ *
+ . . * + . + * . * + .*
. * * + . * WITH.* .
. * + * * + . *+ *
+ . SOME. * + * * . + * .
. * + * * + . *+ *
* + .* ENCOURAGEMENT AND SUPPORT. * + . +
+ . . * + . + * . * +
. * + * * + . *+
.•*´¨ ) ¸.•*¨) -:¦:-
(¸.•´(¸ ;.•Ray.♥



New Challenge: 01/20/2014

~~~~~~~~~~~~~~~~~
Loss -37 lbs
~~~~~~~~~~~~~~~~~








Profile Image