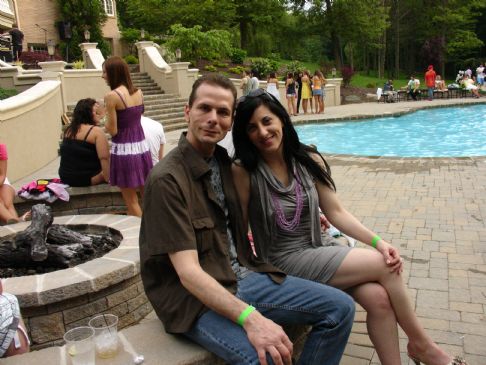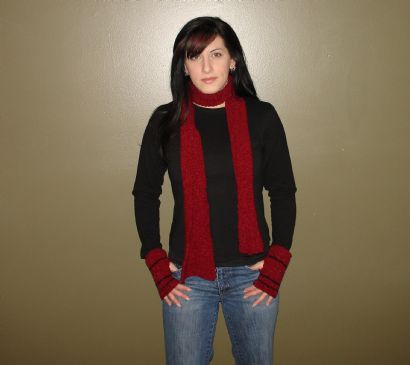 I have 8 pics in my gallery

Awards

Happy • Fit • Focused
I want to help others have a happy life full of smiles, energy, love and the realization that you can do ANYTHING if you work for it.

I believe that, and I believe and support anyone who wants to change their life and make it better, what ever your better is :)

I have worked to be healthy and inspire others to take care of their bodies for as long as I can remember.

My Story...
I was a very healthy & active girl who went to the gym, played rugby, ...
I want to help others have a happy life full of smiles, energy, love and the realization that you can do ANYTHING if you work for it.

I believe that, and I believe and support anyone who wants to change their life and make it better, what ever your better is :)

I have worked to be healthy and inspire others to take care of their bodies for as long as I can remember.

My Story...
I was a very healthy & active girl who went to the gym, played rugby, hiked, camped & ate well. Then life took over, family members got sick, everything changed and before I knew it I had stopped doing anything active, I became sedentary and gained weight. Mindless eating happened... all to often, and I just lost my motivation.

I missed all the perks of being so healthy, my small clothes, not feeling self conscious about how I look, but I didn't know how to change it.

I missed being able to eat anything I wanted (in moderation of course!) & not feel bad about it.

I missed the levels of energy I had when I worked out regularly and the overall great feeling of being healthy.

In 2009 I discovered through a lot of research and self testing, that I had a gluten intolerance. Testing unfortunately cause my joints extreme pain and both of my ankles to swell severely. I spent the month of September in and out of the doctors office and seeing specialists who didn't know what was wrong with me or why I could not walk….

Yes, in less than 1 month I was losing the ability to walk, scariest time of my life.
I would wake up at 5 am just to be able to walk 5 steps to the bathroom by 7am :( it was soul crushing and depressing.
After rounds of steroids and research on my own I was able to heal my body and learn how to eat the right foods. Since then I have been actively learning and sharing about gluten free living, creating recipes and helping others with gastrointestinal issues to learn about digestion. I am a huge advocate of clean eating and non-gmo living. I believe in knowing where your food comes from, how its made and whats in it.


My family's health...
I come from a very large family of short women with bad eating habits who are almost all overweight and have varying degrees of medical issues.

In September of 2013 my mother was hospitalized for extreme high blood pressure, they would not allow her to go home because she was such a high risk for heart attack/stroke. after a month in the hospital she finally had open heart surgery for a quadruple bypass. She is doing great and has lost 40 lbs so far with a low sodium, real food plan and walking as often as she has the strength. She still has a thyroid issue to deal with, but until her health and strength increase we are just monitoring it and waiting.

I share this because my mom is only one of a number of women in my family who struggle with a thyroid condition, high blood pressure and obesity. They are who I hope to inspire the most, I truly hope I inspire you to not only do it for your self, but for your family, children, friends….

You never know who is watching you and who YOU are inspiring….think about it ;)


SparkFriends

SparkTeams



My Ticker:
current weight: 135.5


Recent Blogs:

Profile


Member Since: 9/2/2007

SparkPoints: 5,875

Fitness Minutes: 1,472

My Goals:
My biggest goal is to get stronger & healthy with exercise & nutrition. I would like to lose weight as well, but I'm more concerned about overall body fat loss & decreasing size.

Another goal is to drink water instead of soda & to decrease the amount of caffeine in my diet from coffee/tea & energy drinks.

*** As of 12/2013 I completely gave up soda and am down to 2 cups of coffee in the morning. ***

My Program:
Main focus is on eating a healthy balanced diet base on eating clean with a Paleo influence.

I am currently working out 7 days a week doing P90X3 and I try to add in 30-45 min on the elliptical twice a week.

Consistent workouts and building a solid nutrition plan has helped me lose 9 lbs in 60 days so far.

Personal Information:
Northeast, New Jersey native. Most people call me Raven, online & sometimes irl too.

You can add me on FB too

facebook.com/desiree.matise


Other Information:
I'm 38 years old, a wife, computer tech, diy, crafting, design loving fitness addict.
I love to eat real food, create my own recipes and learn about nutrition and how food effects our bodies.

I'm passionate about fitness and wellness. I want to help others realize their own potential, create goals and succeed!

I also have two online stores for custom made accessories & clothing.

You can see some of my things @ www.bellatise.etsy.com & villainindustries.etsy.com

Profile Image