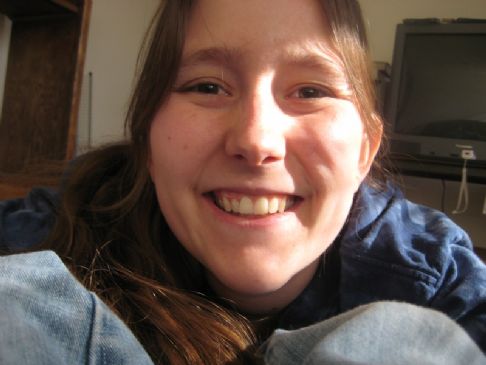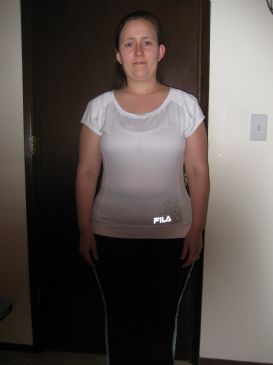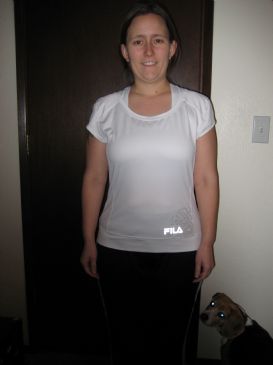 I have 11 pics in my gallery

Awards

RainShine's Weight Loss page!
My name is Athena, and I am a student and Stay-At-Home-Mom of 2 children (and 2 beagles!). My oldest is 8, a boy and my second is 5 and a half, a girl. :) I love just about anything to do with music and am studying music theory and eventually composition in college.
I believe in maintaining a healthy body and mind and have been trying to do so. I spent the majority of 2009 on this site and despite incredible effort, I only lost 6 lbs and then regained it over Oct-Jan when I took time ...
My name is Athena, and I am a student and Stay-At-Home-Mom of 2 children (and 2 beagles!). My oldest is 8, a boy and my second is 5 and a half, a girl. :) I love just about anything to do with music and am studying music theory and eventually composition in college.
I believe in maintaining a healthy body and mind and have been trying to do so. I spent the majority of 2009 on this site and despite incredible effort, I only lost 6 lbs and then regained it over Oct-Jan when I took time off of my routine because of illness that just wouldn't go away. I read The Spark in February 2010 and made a renewed effort. During 2010 I lost 22 lbs, and made it back to the top of my healthy BMI!! :)
Unfortunately, this summer (2011) I mysteriously put on 8 pounds in a month and was gradually gaining more until I hit 12.5 lbs back up. :( I am now working hard toward lowering that, but I only seem to be able to maintain. However I have focused on weight training more than cardio since going back, which is probably why I'm not losing much. I *have* gotten significantly stronger, and I love it!

I eventually want to get back to a size 10 jeans and be *strong* again. Whatever weight I am at that point will be fine. haha Then I'll have to figure out how to maintain that strength without spending all day and night in the gym. :P

Weight loss efforts restarted 11/1/2013

SparkFriends

SparkTeams



My Ticker:
current weight: 155.2

Interact with RAINSHINE23






Recent Blogs:

Profile


Member Since: 9/8/2008

SparkPoints: 20,478

Fitness Minutes: 21,160

My Goals:
I have extended my weight ticker. At first it was 158-136, to get me back to the top of my BMI. Now, I am continuing down another 15-18 lbs, back to where I was when I was happiest with my body. :)

My Program:
Home Strength circuit 6 or more times a week.

Personal Information:
My name is Athena.
I'm from Kennewick, WA, married and a parent of 2 kids and 2 beagles. :)

Other Information:
There's no such thing as normal!

My Planned Rewards:
Fast Break Week 1: Pedicure w/friend
28 Day Spark Program: Book

Starting Weight: 158
152: Movie Date w/ Hubby
146: CD
141: Bowling date with Hubby!
136: New Pants - Probably 12s? (Top of my proper BMI!)
~ met ~
131: Billiards date with hubby!
125: 2 CDs
120/118: New outfit(s)! (I've been 118 before, but that was toned and I was rather skinny, so we'll see how satisfied I am at 120. haha)

Profile Image