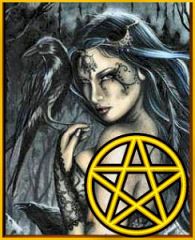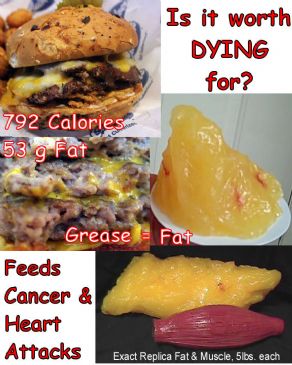 I have 5 pics in my gallery

Awards

Raevens Nest
I've used food my entire life to cope with whatever gets thrown my way, whether its good or bad.
Examples- "I'm going to celebrate by going out to eat."
"I'm going to drown my sorrows by going out for fast food."
"I turned another year older, McDonalds here I come."
"Hubby is going out of town. Its time to hit the store and buy some binge foods."

I've decided that I no longer want food to be what my life is all about.
Instead, I want my life to be ...
I've used food my entire life to cope with whatever gets thrown my way, whether its good or bad.
Examples- "I'm going to celebrate by going out to eat."
"I'm going to drown my sorrows by going out for fast food."
"I turned another year older, McDonalds here I come."
"Hubby is going out of town. Its time to hit the store and buy some binge foods."

I've decided that I no longer want food to be what my life is all about.
Instead, I want my life to be about hiking, rock climbing, martial arts, and so much more. Getting healthy is the way to make sure I LIVE my life instead of just watching it go by.

I recently figured out that using food is a way of punishing myself.
If my hubby did something that makes me mad, I'll binge to punish myself instead of being angry at him.
If my feelings get hurt I'll overeat or starve myself because I must have deserved to be hurt and I must be punished for being such a rotten person.
I've learned that no matter what the situation is, I always blame myself and punish myself for it by using food in some way.

**It's time for me to realize that I AM a good person and I don't deserve to be punished.
**It's time for me to realize that what's inside my heart, mind and soul is what matters. Not what I see in the mirror.
**It's time for me to realize that the numbers on the scale do not make me a bad person.
**It's time for me to see who I am, the complete me, inside and out. I need to love who I am because I'm human and I deserve to be loved no matter what size or shape I am.
**It's time to end the self punishment, the self hatred, the self abuse.
**It's time to give myself permission to LIVE fully and quit thinking that I don't deserve it. This is my life and I only get one chance to live it.
**NO REGRETS. Life starts NOW
------------------------------------
------------------------------------
WINTER 5% CHALLENGE INFO
Starts January 2014

**Exercise Plan:
~Circuit Training 3 days a week
~Strength Training 2 days a week
~Walking - 10,000+ steps daily
~Once I have a TV I will add Xbox 360 fun, MET-Rx and Yoga into the plan

**Food Plan:
~Clean Eating 80%
~Portion Control
~Use Spark to keep track

**Extra Plan:
~See how long I can make my streaks

------------------------------------




SparkFriends

SparkTeams



My Ticker:
current weight: 212.0


Recent Blogs:

Profile


Member Since: 6/19/2012

My Goals:
1- Run a 5k
2- Go rock climbing
3- Get back into Kick Boxing
5 - Firm up
6- Buy some fabulous, funky clothes
7- Final Goal for weight is 145

My Program:
1- Portion control.
2- Weigh and measure my foods.
3- Focus on health and accomplishments instead of just numbers
4- Never be without my Spark Activity Tracker
5 - Work through my weight issues using art and journaling
6 - Circuit Training, Strength Training and Xbox 360 fun


Personal Information:
I'm a 49 year old, mixed media artist.
I'm married with a 24 year old son and two spoiled kitties.
I'm a Pagan and I live in Verona, WI.

I enjoy working in my art journals, reading and plunking around on the computer.

I'm a bit wild and crazy, but also very shy and serious.
I think I'm confused. LOL

Other Information:
Favorite Movies - Mr Magoriums Emporium, Lord of the Rings Trilogy, Phantom of the Opera

Favorite TV Shows - Grays Anatomy and Supernatural

Favorite Books - A good murder mystery and anything having to do with mixed media art or art journaling

Profile Image