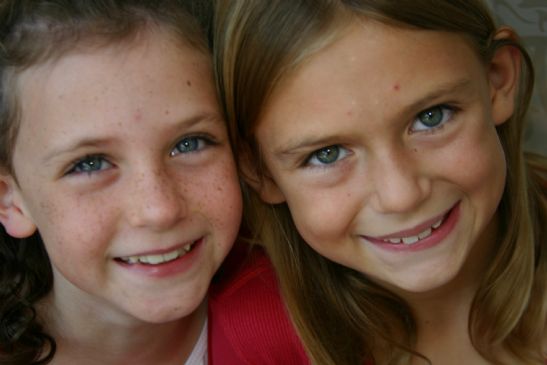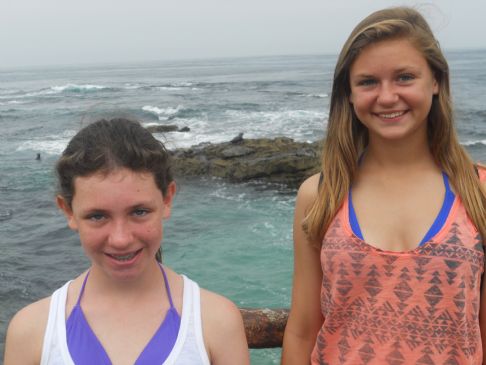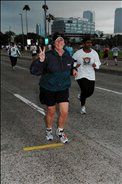 I have 6 pics in my gallery

Awards

Deb's page (clever and original, eh?)
Hi, I'm 48 and trying to regain my health and be a better role model for these beautiful souls.

February 22, 2013 New goals:
1) Attend physical therapy twice a week and request exercises to do at home and
2) Start tracking food and water and walking.
Thats it, starting simple.

June 19, 2012 Here I go again, car accident Feb 2 really changed things for me. Very lucky it was not worse but feel like I"ve aged 15 years, mentally and physically. Am now at ...
Hi, I'm 48 and trying to regain my health and be a better role model for these beautiful souls.

February 22, 2013 New goals:
1) Attend physical therapy twice a week and request exercises to do at home and
2) Start tracking food and water and walking.
Thats it, starting simple.

June 19, 2012 Here I go again, car accident Feb 2 really changed things for me. Very lucky it was not worse but feel like I"ve aged 15 years, mentally and physically. Am now at an all time new high weight. Time to return to my spark roots and tools.....

May 3, 2011 My last streak of health lasted to Nov. 2010, tore up the bottom of my feet training and gave up. Starting the dukan today, we'll see.

July 17, 2010 Began Tampa Bay Fit distance walking, working toward a half marathon in November.

July 14, 2010 See note April 5, but I really really mean it ;0)

April 5, 2010 Starting over from scratch. Got injured after the run last year, fell off the health wagon in most ways imaginable. Picking up, dusting off, I did it before and will do it again.

March 01, 2009 Gasparilla Distance Classic Half Marathon 2:55 in rain and gale force winds. 6 months ago I never woulda thunk......

December 30, 2008 I'm back and getting ready for the new year. Last year all my weight loss occurred between January and May and I fought the remainder of the year just to maintain it, but thats ok. Life happens and I'm ready to lose 50 more pounds ( plus the 5lbs I have been regaining and losing the last 6 months. )

When I started the new job Oct 1, my easy access to the gym changed and I haven't yet developed a new routine to work in the strength training but I have continued my training for the half marathon. This week I ran 9 miles for my long run in 123 minutes. My best so far was last month, 10 miles in 137 minutes. The Gasparilla marathon is March 1. I've got two months to work in those next couple of miles !!

Happy happy new year, we WILL accomplish our goals in 2009 !!

June 19, 2008 - 6 months and 9 days sparking

IMHO things that have helped me:
Mind you, I still have a long way to go, but I am pleased that I have lost 40+ lbs over the last six months and I want to stay motivated and keep it up.

First was the New Year "fresh start", need to make a change, cosmic alignment thing. No matter how bad I've wanted to do it in the past, until I made the mental decision that it was REALLY time to do it, nothing changed.

Once the decision was made, I joined a chicks only gym. I needed to put my $ where my mind was and make an investment in me. I also knew once I signed the contract, dh would have killed me if I let it go to waste. (Especially considering I did not consult dh before joining !!) The "women only" gym was important to me because I would have been too self conscious in the more social setting of a mixed gym. It was also important because it allows me to get away from all distractions (also called dh and dds) and focus on just me.

I started really slowly, my only goals were to exercise and eat better. No hard rules, no limitations, just one step at a time. I stopped drinking my life blood diet coke, again kinda gradually, and I do still have one occasionally. But increasing the water, which my body was now craving because of the exercise, really wasn't that hard.

Tracking food and learning about portions was probably the next key for me. I measured everything religiously for probably a month. Nutrisystem products also helped because of the time crunch I am always in with working and kids and soccer etc.

Eating breakfast and taking vitamins, including fiber, I think has helped to reset my metabolism. Fuze slenderize drinks are a favorite now, I will have one at snack time most days.

I have definitely noticed that the more time I spend on SP doing challenges, posting on boards and supporting others, the easier it is to stay focused on my goals and make better choices. The feelings of support and camaraderie are very real and taking my relationship with food into the public arena, robbed food of the control I had given it in the past. No more shameful secrets. I am who I am and I am doing my best, whatever that looks like on any given day !!

If I can do it, so can you. xoxo




SparkFriends

SparkTeams



My Ticker:
Pounds lost: 0.0


Recent Blogs:

Profile


Member Since: 1/10/2008

SparkPoints: 15,240

Fitness Minutes: 20,276

My Goals:
Fitness and balance in my life.

My Program:
it all adds up: more water, more moving and less empty carbs. One choice at a time.

Personal Information:
I live with my dh, dds and a crazy dog in sunny Florida.

Other Information:
I have a job I love. I enjoy music, reading and playing with crayons, glue and paint. I also take too many digital photos to manage and spend most weekends watching my dds play soccer or dance or do whatever it is they are doing.

Profile Image