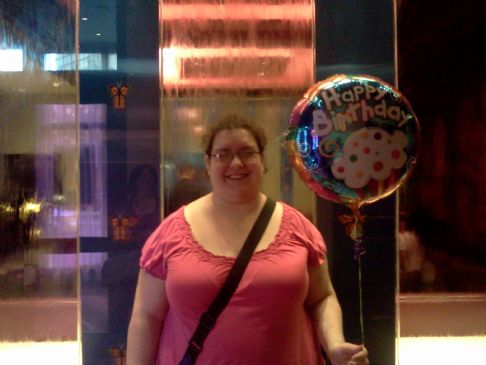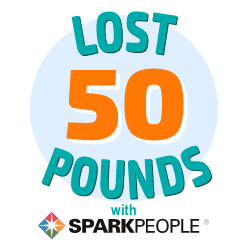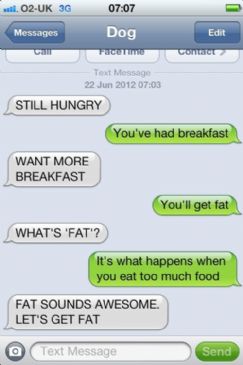 I have 29 pics in my gallery

Awards

Let's get it on!!!
Well hello everyone!! I am 29 and live in Prior Lake, Minnesota. I am currently working in downtown Minneapolis, and feel like this is the biggest thing holding me back. I love to play computer games and watch movies, and I am a huge nerd.

Here is the list of pets I am getting at every 25 pounds (this is to remind myself as much as let everyone else know lol):

EDIT: Since I have postponed my playing of WoW, I have to come up with another little reward for every 25 ...
Well hello everyone!! I am 29 and live in Prior Lake, Minnesota. I am currently working in downtown Minneapolis, and feel like this is the biggest thing holding me back. I love to play computer games and watch movies, and I am a huge nerd.

Here is the list of pets I am getting at every 25 pounds (this is to remind myself as much as let everyone else know lol):

EDIT: Since I have postponed my playing of WoW, I have to come up with another little reward for every 25 lbs. I will be thinking this over, I have to do some research with the sims hehehe.

SW: 372 (4/5/12)
347: Moonkin Hatchling DONE 5/24/12!!
322: Pandaren Monk DONE 8/30/12!!
**BMI of 45: 304**
~~299: 1 year of ad-free Pandora~~
297:
272:
**BMI of 40: 270**
247:
**BMI of 35: 236**
222:
**BMI of 30: 203**
197:
172:
**BMI of 25: 169**
145:

Sooooo, to help everyone's eyes, I have decided to put my weekly weigh-ins here instead of on my signature (I'll put the first one every month on there until it gets too long though).

SW: 372
4/12/12: 361.6
4/19/12: 362.8
4/26/12: 349.8
5/5/12: 353.6
5/10/12: 349.8
5/17/12: 354.0
5/24/12: 346
5/31/12: 349.0
6/7/12: 344.6
6/14/12: 341.2
6/21/12: 336.6
6/28/12: 336.0
7/5/12: 338.4
7/12/12: 335.0
7/19/12: 335.4
7/26/12: 335.0
8/2/12: 330.4
8/9/12: 329.4
8/16/12: 328.2
8/21/12: (early because of my trip) 328.8
8/30/12: 322.2
9/6/12: 322.8
9/13/12: 329.6
9/20/12: 325.0
9/27/12: 316.4
10/4/12: 320.4
10/11/12: 320.8
10/18/12: 316.8
10/25/12: 317.6
11/1/12: 317.0
11/8/12: 321.4
11/15/12: 327.2
11/22/12: Missed, Thanksgiving
11/29/12: 325.0
12/6/12: 324.6
12/13/12: 326.4
12/20/12: 329.0
12/27/12: 331.0
1/3/13: 332.0
1/10/13: 326.0
1/17/13: 324.0
1/24/13: 329.6
1/31/13: 326.2
2/7/13: 326.2
SparkFriends

SparkTeams



My Ticker:
current weight: 320.2


Recent Blogs:

Profile


Member Since: 9/14/2007

SparkPoints: 15,325

Fitness Minutes: 8,712

My Goals:
My short-term goal is to fit on a plane in August without having to use an extender. DONE!!!!!

New goal, 299 as soon as I can!

Long term is to be healthy and happy and ready for any wedding dress that may come along (in the future...very far future lol)

My Program:
Tracking everything I eat M-F, trying to stay within all of my ranges. Not tracking on the weekends, seeing how I do and trying not to blow it totally.

After messing around with a few different things, I am walking 30 mins every day. I will start walking a 5k every Saturday to keep my endurance up.

Personal Information:
My name is Michelle, and I am 29. My birthday is at the end of July, and I am a Leo (not that I read too much into it).

Other Information:
I love John Grisham books. I love to watch movies and listen to music, and spend my spare time watching tv, or playing on the computer.

Profile Image