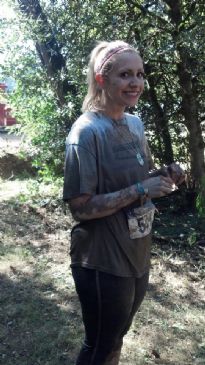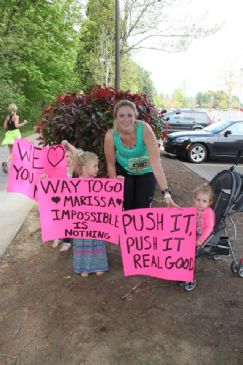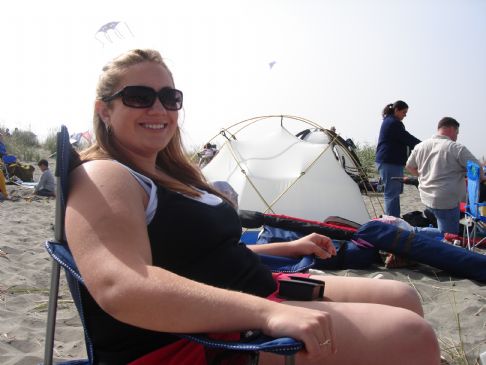 I have 27 pics in my gallery

Awards


Ignorance Is (Fattening) Bliss
View my blog: http://www.projectfit4life.blogspot.com/

My goals for 2013:
Run my first and 2nd Marathons! (Eugene 4/28, Seattle RNR 6/22)
Pay off some debt
Take a family vacation
Run 800+ miles (277 miles complete as of 5/9)

Pain is temporary. Pride is Forever.

Hey all. I have re-written this introduction so many times. First it was a long drawn out story of how I lost 90 lbs, and kept it off even after having my second child, ...
View my blog: http://www.projectfit4life.blogspot.com/

My goals for 2013:
Run my first and 2nd Marathons! (Eugene 4/28, Seattle RNR 6/22)
Pay off some debt
Take a family vacation
Run 800+ miles (277 miles complete as of 5/9)

Pain is temporary. Pride is Forever.

Hey all. I have re-written this introduction so many times. First it was a long drawn out story of how I lost 90 lbs, and kept it off even after having my second child, but then I realized that I have gained so much more than I have lost so maybe my story should be about that?

I have gained self-confidence, a love for exercising, knowledge about fueling my body with the right foods, energy to play with my kids. I have ran many races, bonded with my sister through training, met my best friend at the gym during this whole journey, and set goals knowing that with hard work I CAN achieve them!

Welcome to my page. I hope you will stick with me through my journey as I lose a little more weight, gain a little more confidence, and pursue my passion to help others achieve a healthier life.


***************************************

`*Race Log*`
12/13/09 Jingle Bell Run 5k - 36:00
01/03/10 YMCA 5 Mile Resolution Run - 60:00
02/07/10 YMCA Resolution Run 10K- 68:00
02/13/10 Sweetheart Fun Run 5k- 31:17
03/13/10 St Paddy's Day 5k- 26:58 (PR)
05/01/10 Cinco De Mayo Mini Marathon- 2:24:05
12/12/10 Jingle Bell Walk 5k - 1:18:00
07/09/11 Dirty Dash 10K- untimed
07/17/11 Warrior Dash 5K - untimed
09/04/11 Eugene Womens Half Marathon- 2:25:25
12/03/11 Jingle Bell Walk 5K- untimed
01/01/12 YMCA Resolution Run 5k 33:00
02/05/12 YMCA Resolution Run 5k- 41:00
06/23/12 Seattle Rock N Roll Half Marathon - 2:17:03
7/20-7/21/12- Ragnar Relay 200 miles - 28:59:50
10/8/12- Extreme Mud Run 5K- untimed
10/14/12- Poulsbo Half Marathon - 2:21:32
12/31/12- Yukon Do It Half Marathon- 2:08:23
01/06/13- YMCA Resolution Walk 5k- 53:30
01/26/13- Tukwila to Alki Half Marathon- 2:06:43 (PR)
02/03/13- YMCA Resolution Walk 5K- 45:12
04/28/13- Eugene Marathon- 4:51:12 (PR)
05/18/13- Armed Forces 1 miler-
06/01/13- Green River Marathon-
06/22/13- Seattle Rock N Roll Marathon-
07/19-7/20- Ragnar NW Passage 200 miles-
08/16/13- Electric Run 5K-


Great Quotes:

"The woman who starts the race is not the same woman who finishes the race." -- Author unknown.

"A marathon is a race between two people – WHO YOU ARE and WHO YOU WILL BE" - Author unknown

"It's hard to be fat, and it's hard to be thin, pick your hard."

"OBSESSED is just a word the LAZY use to describe the DEDICATED." - Russell Warren

"Now if you are going to win any battle you have to do one thing. You have to make the mind run the body. Never let the body tell the mind what to do. The body will always give up. It is always tired in the morning, noon, and night. But the body is never tired if the mind is not tired." -George S. Patton

"Run when you can, walk if you have to, crawl if you must; just never give up. "
-- Dean Karnazes



SparkFriends



SparkTeams



My Ticker:
Pounds lost: 84.3

Interact with PROJECTFIT4LIFE





Recent Blogs:

Profile


Member Since: 2/19/2009

SparkPoints: 13,028

Fitness Minutes: 17,478

My Goals:
I would love to be 130 lbs eventually but I am not going to rush my self. I am just going to workout and eat healthy and see where it takes me.



My Program:
Workout 6 days/week

Running
Strength Training
Spinning
TurboFire
Insanity
Yoga

Personal Information:
Full time working wife, mommy of 2 FANTASTIC little girls, workout addict and Lia Sophia Lady! AKA I'm soooo busy but love my life :)

5'5''

Heighest weight: 250 lbs

Emotional Eater.
Boredom Eater.

Other Information:
"Now if you are going to win any battle you have to do one thing. You have to make the mind run the body. Never let the body tell the mind what to do. The body will always give up. It is always tired in the morning, noon, and night. But the body is never tired if the mind is not tired."

- George S. Patton, U.S. Army General, 1912 Olympian

Profile Image