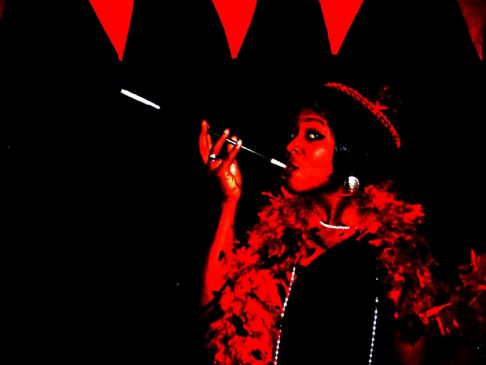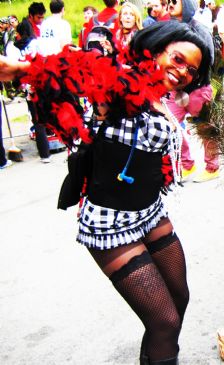 I have 8 pics in my gallery

Awards

Just DOING IT!
"DO OR DO NOT...THERE IS NO TRY!!!!" Yoda

(Erased all old pics of me at smaller weights and decided to just start with where I am now and document the weight loss from here on out. No need to dwell on the past. Just going forward.)

This has been my quote since I came to Spark People from 3 hour diet and ultimately I just haven't been consistently "doing" but just kind of trying. I am done with that! I have to put the pressure on. NOW I AM JUST GOING TO DO! ...
"DO OR DO NOT...THERE IS NO TRY!!!!" Yoda

(Erased all old pics of me at smaller weights and decided to just start with where I am now and document the weight loss from here on out. No need to dwell on the past. Just going forward.)

This has been my quote since I came to Spark People from 3 hour diet and ultimately I just haven't been consistently "doing" but just kind of trying. I am done with that! I have to put the pressure on. NOW I AM JUST GOING TO DO!

Starting today (FEBRUARY 1, 2009) June 6, 2009....new start over date was supposed to be June 1st but I got in a car accident...so here is to not letting myself stay in the "poor me" phase. I went to the doctor a couple days ago and my weight was 158. I could not believe it, so HERE I AM AGAIN. Hoping to be consistent.

So I am being proactive again. I am hoping I will be consistent. I have a very busy summer ahead of me so I hope that I will be able to make the 3 hour diet way/clean eating way and regular exercise at the gym I have been paying for and not using a regular part of my busy summer. Here is too getting my body in shape for my winter clothes.

I am hoping to be able to loose 1-2 pounds a week. I have 30 pounds to lose so that is 15 weeks. So I hope to have my gift box at the end of my ticker by September 21st. At that point, not only will I have the gift of health but also a gift for myself that I have yet to decide.

HEALTHY, here I come again!

Wishing everyone else the same!

GOAL WEIGHT = 120lbs

2-1-09 Weight 142lbs
SparkFriends

SparkTeams

My Ticker:
Pounds lost: 12.6


Recent Blogs:

Profile


Member Since: 10/31/2007

SparkPoints: 1,825

Fitness Minutes: 0

My Goals:
Goal Week 1 (6/6/09- 6-14): NO pancakes for breakfast. Oatmeal instead. (Reward = New Pair of Jeans)

Goal Week 2 (6/15- 6/21): Eat a big salad with either my lunch or dinner. (Reward = Cute workout outfit....gearing up for my soon to follow workout goal)

Goal Week 3 (8/17- 8/23): Healthy Breakfast/5 glasses water (Reward = Not sure yet.)

Goal Week 4 (6/24- 7/30): Exercise for at least 15 minutes a day. (Reward = Not sure yet.)

Goal Week 5 (7/6/- 7/12):

My Program:
The 3 hour diet.
Clean eating.
Regular exercise at the expensive gym that my lazy butt paid for and has not used since the first week.
(Didn't go from Sept 08 to Now....waiting to fill in that date :)


Personal Information:
My name is Sol.

I've never been happy with my weight so I FINALLY decided to be PROACTIVE about getting the weight off. I lost about 15 pounds but I got off track. So now I am back to do even better and not to look back.

I am keeping it simple this time because I just want to get this DONE. I gotta reach my goal and stay there :)


STATS:

Height =5'2"

(Highest weight-ARGH = 150)

Goal weight = 120

Other Information:
"What the mind of man can conceive and believe the mind of man can achieve." Napoleon Hill

Profile Image