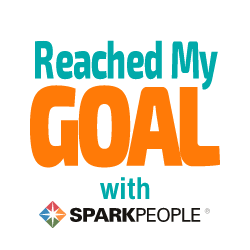 I have 38 pics in my gallery

Awards

Lost 175 lbs to Start Enjoying My Youth
I was a depressed college student diagnosed with sleep apnea and chronic back pain when I decided if I wanted my life to change I would have to get off my butt and make some big changes and fight for the life I wanted. That was 4 years ago when I weighed 320lbs. Now I weigh less than 145lbs by doing it the NATURAL way of counting calories and exercise:)

Some things about my weight-loss:

-I have binge eating disorder so thats why its taking me longer than most to get ...
I was a depressed college student diagnosed with sleep apnea and chronic back pain when I decided if I wanted my life to change I would have to get off my butt and make some big changes and fight for the life I wanted. That was 4 years ago when I weighed 320lbs. Now I weigh less than 145lbs by doing it the NATURAL way of counting calories and exercise:)

Some things about my weight-loss:

-I have binge eating disorder so thats why its taking me longer than most to get the weight off. I lose gain lose gain the same 5 lbs a lot of times.

-I still HATE exercising and do the minimal I have to.

- I do have excess skin but my arms and legs dont look that awful, its my stomach that makes me look larger than i am unfortunately.

Things I can do now that I couldn't do before:

-Fit into class desks/Airplane seat/Amusement park rides comfortably
-Shop in regular stores like American Eagle/ Forever 21
-Fit into size 9 shoe (I was a wide 10 sometimes 11)
-Walk miles at a brisk pace without feeling like im going to die lol
-Feel comfortable wearing mini skirts/shorts in public
-Attend social gatherings with confidence and not feel embarrassed by my weight.

I've been in maintenance mode for the last year but it's been a struggle due to my binge eating. I still have managed to maintain my weight between 145 -152lbs though. I feel I am close to kicking this bad habit of mine!

Clothing
Size 26-Done!
Size 24-Done!
Size 22-Done!
Size 20-Done!
Size 18- Done!
Size 16- Done!
Size 14- Done!
Size 12- Done!
Size 10-Done!
Size 8-Wearing

�If you want your life to be a magnificent story, then begin by realizing that you are the author and everyday you have the opportunity to write a new page� � Mark Houlahan
SparkFriends

SparkTeams

My Ticker:
current weight: 148.4

Interact with PRETTYINPUNK_04






Recent Blogs:

Profile


Member Since: 10/19/2009

SparkPoints: 5,757

Fitness Minutes: 6,178

My Goals:
To become the best me physically & mentally possible by working hard and not giving up!

My Program:
There are no magic pills!

My plan when I first started out and for a year and a half:

-Counted my calories/Calorie Cycling
-3-5 HRs of cardio a week
-Measured every portion using a food scale/measuring cups
-Drink 6-8 cups of water

About 1 year ago I started eating Low Carb my way though:

- 30-100 netcarbs a day, 1300-1700 calories per day. Higher calorie and carb counts for exercise days.

- 1.5 -3 hours of cardio a week

-Drink 6-8 cups of water a day

-multi vitamin, magnesium supplements, biotin

-Yerba Mate tea (Got off coffee!)

KEEP MOTIVATED: Have a reward system and find an event to lose weight for (wedding, graduation, birthday etc.)

Personal Information:
Name: Lexie
Age: 23
Height: 5'8


Other Information:
I'm obsessed with South Korean dramas/cinema & KPOP=)

I love pink!

Profile Image