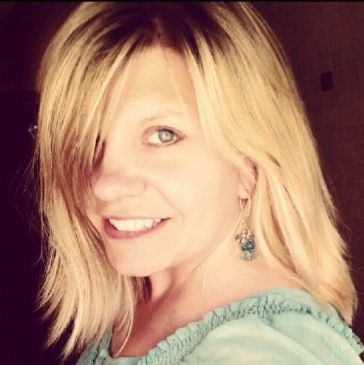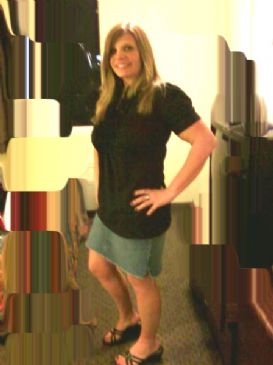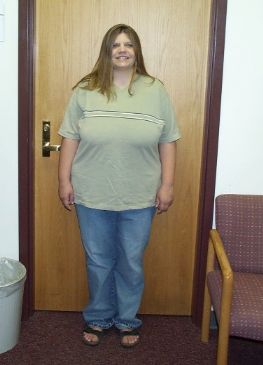 I have 30 pics in my gallery

Awards

FIGHT FOR IT!
UPDATE (12/15/11)

A year ago I wrote a beautiful happy update about my marriage. I was so happy for that update, because I love my husband dearly.

Unfortunately a year later I get to write another update not so happy about my marriage. My husband informed me once again he's not happy and not in love with me. That after trying his best for a year, it just didn't change the way he truly feels.

My heart was beyond crushed (as honestly I didn't see it ...
UPDATE (12/15/11)

A year ago I wrote a beautiful happy update about my marriage. I was so happy for that update, because I love my husband dearly.

Unfortunately a year later I get to write another update not so happy about my marriage. My husband informed me once again he's not happy and not in love with me. That after trying his best for a year, it just didn't change the way he truly feels.

My heart was beyond crushed (as honestly I didn't see it coming…especially 2 weeks before Christmas). But I won't let it bring me down and go back to where I once was – weight wise.

Our divorce was final December 30th. We are still fantastic friends, and our relationship is exactly the same, minus me worrying if he loves me or not. I couldn't ask for a better divorce. Yes my heart still hurts...but I will move on and be okay.

It is a shame I have to admit already to some poundage gained (nearly 20lbs from my lowest). Now I am going to refocus and get back to me and where I want and need to be. I need to set new goals.

Not sure I will use Sparkpeople to calculate my calories, etc…or if I will use my WW daily journal on my phone. Regardless I hope to check in here more often and get the support I know I am going to need during this very difficult time.

I have been fighting with my fat forever it seems! Well at least since 1995. On and off Weight Watchers numerous times... Can you believe I STILL haven't hit goal?! Being a Momma to 2 crazy kiddos, I've finally made this a priority in my life. It's what I'm doing for ME. My workouts keep me sane, and my nutrition has become my obsession!

Today I start over - again!!

Join me in my journey to finally get to goal!!!!


~~~~~~~~~~~~~~~~~~~~~~~~~~~~~~~~~~~~


Quotes to help me on this journey....


To get something you never had, you have to do something you have never done.

Insanity is trying the same things over and over again and hoping for different results.

Desire + Discipline = Delight! (at WW mtg)

Celebrate the Small Victories (Bob Harper BL)

"If you change the way you look at things, the things you look at change"

4 Steps to Getting Results ~
1. Make a Decision
2. Take Action
3. Acknowledge what's NOT working (the step many of us skip)
4. Change your approach until you Get What you Want

~~~~~~~~~~~~~~~~~~~~~~~~~~~~~~~~~~


SparkFriends

SparkTeams



My Ticker:
current weight: 175.6

Interact with POOHBEARHUNNEY






Recent Blogs:

Profile


Member Since: 9/8/2006

SparkPoints: 9,900

Fitness Minutes: 12,395

My Goals:
~~~~~~~~~~~~~~~~~
MY STATS:
Highest Weight 7/05 ~ 233
2010 SW ~ 174.2
2011 SW ~ 159.8
2012 SW ~ 166.8
*Queen of Yo-Yo'ing*

CW 6/21 ~ 171

Height : 5'2
Size 14 pants (Ugh) ; Large Tops (sometimes still XL)


My Program:
God is my pilot!!!! With Him at my side, I know this is possible!!!!

I have had way better success tracking points. I don't know what it is about it, but it truly works for me. I'm pretty sure I have never lost just counting calories. I must fudge something up.

So I will be using a track app on my phone. I also really like myfitnesspal (shhh...I know that's probably a bad word here)

I want to learn and incorporate more clean eating, as I know how important it is!! Eating more veggies and fruit, and lean proteins.

I love Zumba, BodyRock.tv, Tae-Bo, Shred, Step Aerobics, group fitness classes (strength plus cardio),. I think strength is ADDICTING, and I love lifting weights. It's hard to walk into a gym, though it's truly rewarding!!!

2010 and 2011 was hard for me, and I went on sabbatical. I want 2012 to be better with my fitness, as I know it works and makes me feel AWESOME!!!!

MY EXERCISE GOALS:
Running 3-4 times/week

Personal Information:
I'm the luckiest Momma in the world. I have 2 baby boys, Brody is 7, Tucker is 5.

They are my pride and joy, and I'm happiest with them. They are one of the BIGGEST reasons I'm on this journey. I want to be healthy to play with them!!! Not to mention teach them the right way to eat. Our society is sick with the fast food, sugar, and soda addictions. I don't want my kiddos to fall into the trap I did.



Other Information:
I love camping, hiking, photography, drag racing, reading, tattoos, etc.

I'm motivated to lose this weight for various reasons. Here are some (in no real order)...

*God's Glory!!
* Me...I DESERVE THIS!
* My 2 cutie boys that need a healthy Momma
* Not get sad when I look in the mirror
* Swimsuits (need I say more?)
* Self confidence
* bikini and thong undies!
* go to a yard sale and know if they have clothes, I'll find something!
*my ex husband said I'd always be fat!

Profile Image