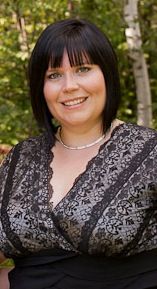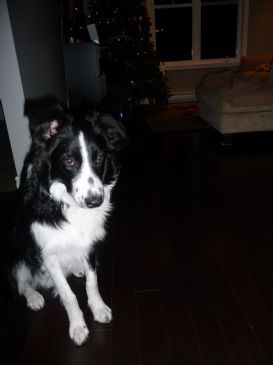 I have 7 pics in my gallery

Awards

I'm doing this for me!
Hello,

My name is Marie and I'm 28 years old and I'm from Québec City. I'm married with two kids, I have a four years old son and a month old daughter. I work in IT as a computer network analyst!

I've struggled with my weight my entire life but it's been pretty stable for the last few years but it dosen't come off either!

My husband is in the army, so my life gets a little crazy during deployment, missions, trainning missions, army course or any other ...
Hello,

My name is Marie and I'm 28 years old and I'm from Québec City. I'm married with two kids, I have a four years old son and a month old daughter. I work in IT as a computer network analyst!

I've struggled with my weight my entire life but it's been pretty stable for the last few years but it dosen't come off either!

My husband is in the army, so my life gets a little crazy during deployment, missions, trainning missions, army course or any other reason the army find to send him away.

I realized that I don't set aside enough 'ME' time while he's here and definately no me time at all when he's gone. Since I eat well most of the time (I hate sugary drinks, I rarely eat fast food, but I have to admit I love dark chocolate) I need to spend some time working on myself.

Since you have to spend something to get something, I decided that I was going to take care of myself from now on. So I now track everything I eat and I EXERCISE!!!!

Right now, I'm on mat leave and my husband is not going anywhere for an other two months so I thought that this could be the perfect time to start, so far I've been doing really good. I feel like I have more energy and that keeps me motivated!

I'm a bit affraid about his next trainning mission, he'll be gone a month and a half, that will be a hard test for my still pretty new resolution !

I want to do this for myself and I'm looking for support to stay focus and on track!!!

----------------------------------------
------------------
UPDATE (Feb 2nd 2012)
I've lost 5 pounds this week! I'm now at 250!!! I know it won't keep going that fast but I'm super proud of myself! (c:

UPDATE - March 3rd
After a little plateau at 246 for about a week and a half, I weighted this morning at 242!!!!! I kicked my body's a** big time this week doing between 40 & 50 min cardio a day plus strenght trainning!

I've decided that I'll try to set rewards for myself to keep me motivated if things gets ruff!

245 - REACHED MARCH 3RD 2012 - first 10 pounds lost
240 - REACHED MARCH 10TH 2012 - Polar Heart rate monitor
*** I bought my pink polar ft4 (c:
235 - REACHED APRIL 14TH 2012 - Buy a new purse (Wanted to get a new one for a while now)
225 - Manicure/pedicure with a friend
215 - Day at the spa with hubby
205 - Small weekend getaway with my husband and the kids
195 -
190 - GOAL to acheive for my birthday in august!
180 -
170 -
160 -
150 -
140 -

I'll keep track on when I achieve my goals (c:
SparkFriends

SparkTeams



My Ticker:
current weight: 256.2


Recent Blogs:

Profile


Member Since: 1/16/2012

SparkPoints: 19,131

Fitness Minutes: 18,108

My Goals:
I would like to loose 100 pounds. I've set small goals for myself which is loosing about 7-10 pounds a month to be able to get bellow 200 for my birthday in august.

I'll be focusing on my smaller goals to loose 5 -10 pounds!

Profile Image