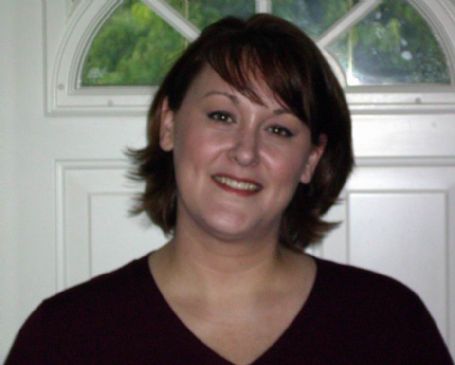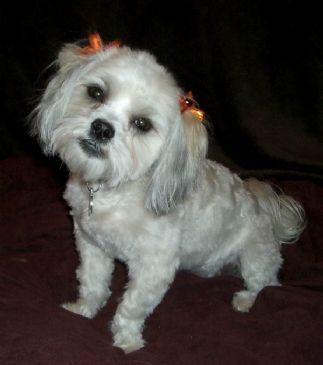 I have 24 pics in my gallery

Awards

Hawaii Here I Come...
Hiya! My name is Pam. I have been overweight for quite a while now. I have tried, what seems like, every diet out there and unable to stick to it. I recently had the lap band surgery on May 22, 2008 to help out with my new weight loss program. I am really excited about my new life that I will have.

When I get to my goal weight my reward is to go to Kauai, Hawaii!

Right now my life and loves are my two adorable puppies that are shown to the left. Tavis & Kyla. ...
Hiya! My name is Pam. I have been overweight for quite a while now. I have tried, what seems like, every diet out there and unable to stick to it. I recently had the lap band surgery on May 22, 2008 to help out with my new weight loss program. I am really excited about my new life that I will have.

When I get to my goal weight my reward is to go to Kauai, Hawaii!

Right now my life and loves are my two adorable puppies that are shown to the left. Tavis & Kyla. They really make me smile.

--------------

I love today's (081208) Healthy Reflections from SparkPeople that I had to post it here:

Cultivating what gives you joy

The easiest way to identify what our heart wants is to examine the feelings that surface when we relate to that subject. Do you find solace when picking up your journal to write a daily reflection? Does time spent with your family thrill you to tears? What feelings arise when you chase down the things that make your heart flutter? True happiness comes when we routinely engage in positive activities that we love. Take a look at your life as a whole. Pursue the things that make you feel alive and fill you with joy and healthy balance

-----------------------

REWARDS: I am rewarding myself for every 20 lbs lost. Below is the breakdown.

SW 297 - 5/1/08
Goal 1: 277 - 7/7/08
Goal 2: 257 - 10/4/08 - Reward: A Day w/ My Aunt
Goal 3: 237 Reward: Accessory for my Car
Goal 4: 217 Reward: New Digital Camera
Goal 5: 197 Reward: Laser Hair Removal on Legs
Goal 6: 177 Reward: Teeth Whitening, new Veneers
Goal 7: 165 (Main Goal) Reward: Kauai, HI
Goal 8: 155 (HS Weight) Reward:


------------------

Something that I need to work on: PATIENCE

Patience

"Many of the most wonderful experiences we can have in the course of human existence require us to wait before achieving gratification. Patience is hailed as a virtue precisely because it provides us with access to what cannot be enjoyed without first proving our staying power.

When we are willing to wait so that we may determine how best to proceed, we are less apt to rush through decisions that will have an impact on the quality of our lives.

Challenges that might otherwise test our endurance pose no difficulties if we are more interested in bringing about a positive conclusion than courting a speedy one."
Daily OM

--------------

BMI Calculations

05/01/08 - 297 - 42.6 (Morbidly Obese)
07/07/08 - 277 - 39.7 (Severely Obese)
10/04/08 - 257 - 36.9

--------------

Too many people miss the silver lining because they're expecting gold.
~ Maurice Setter

SparkFriends

SparkTeams


This user doesn't belong to any groups

My Ticker:
current weight: 274.0


Recent Blogs:

Profile


Member Since: 6/18/2008

SparkPoints: 15,433

Fitness Minutes: 6,361

My Goals:
I am ready to:
~ Be able to sit in seats comfortably
~ Play with my dogs more easily
~ Walk up a flight of stairs w/o gasping & resting at the top
~ Be comfortable with myself

Goal - Be at a healthy BMI. I don't like to be referred to as Morbidly Obese.

Reward - Kauai, Hawaii - Can't Wait!!!

My Program:
I had the Lap Band surgery. I'm watching what I eat and will try to exercise 5-6 times a week.

Personal Information:
I have 2 adorable dogs, Tavis & Kyla, and I can't keep up with them! I love to hang out with my friends and family. I also love to read.

Profile Image