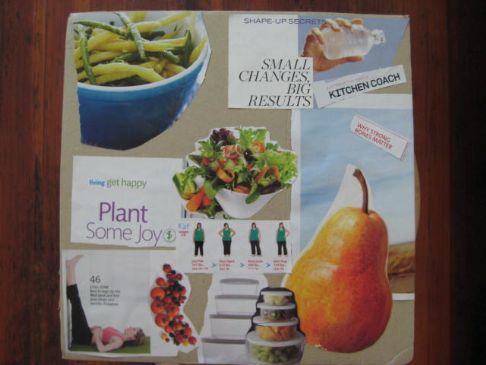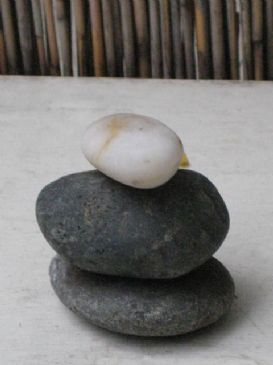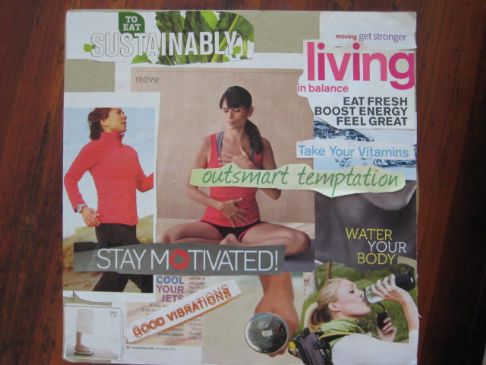 I have 50 pics in my gallery

Awards

Onward & Downward
*****
Shi(F)t Happens! Daily Practice. Honesty and Loyalty to Self. Goal by Goal. Reward to reward.

I am thrilled and grateful be sharing this path with so many of you remarkable friends here. Thank you!

"The scale is a ouiji board, a dishonest fortune teller. There are no answers on the scale" Onward & Downward is all I need to know.

SW 236
CW 166 12/3/13 (70lbs - up 13# from lowest 2013 153#)


Weight Loss ...
*****
Shi(F)t Happens! Daily Practice. Honesty and Loyalty to Self. Goal by Goal. Reward to reward.

I am thrilled and grateful be sharing this path with so many of you remarkable friends here. Thank you!

"The scale is a ouiji board, a dishonest fortune teller. There are no answers on the scale" Onward & Downward is all I need to know.

SW 236
CW 166 12/3/13 (70lbs - up 13# from lowest 2013 153#)


Weight Loss Progress
236
225 lb Dr O 2010
222 lb Spark Start 7/10
215 lb 8/16/10 done!
212 lb plateau Sept
210 lb 9/28/10
212 lb CA trip gain U.C.
208 lb 10/20/10
206.4 10/28/10
205.4 11/1/10
202.6 11/8.10
204.8 11/15/10
202.6 11/19/10
204.5 11/29/10 uh....okay...
202 - 20! done!
201 12/24/10
200 12/27/10
199.8 1/1/11 ONEderland!
198.2 1/9/11
196.8 1/17/11
199.7 1/25/11 nonononon!
197.8 1/26/11 hmm
197.4 2/8/11 that's all?
197.2 2/16/11 turtle
196 2/22/11
195.6 3/8/11
193.8 3/18/11
191.8 3/22/11
193.6 4/21/11 a month of plateau and coasting
189 5/30/11
184.8 6/23/11
188 7/12/11 ONWARD & DOWNWARD
INTO Spark Year #2 (July 2011-July 2012)
185 done!
184.5 done!
183 done! 8/18/11
177.6 !!! 10/26/11 (these 4-5 #'s were slow in coming off!)
*** New Boots Reward (even if not exactly 175)*****
Coming Soon:
175 (Goal #1 - Reward New Boots! - boots! that zip and everything! DONE!!!!
x
COLITIS DIAGNOSIS & TREATMENT - CHANGE OF PARADIGM!
169-165 Holding here in treatment for UC. New Food Plan in the Works. Whew! Whew! Taking a breath.
++++ Weight Gain After Illness Period



Lost 35 lbs in 2010 -- 23 with Spark! Crossed the ribbon into ONEderland on January 1, 2011 (made this goal so sweet).
Setting new goals for 2011... and looking forward to the journey.

Name: Paula Jean
STARTING WT 235 then 223 (Spark Start, July 2010)
CURRENT WT 177.6 **11/1/11
GOAL #1 WT 175 11/8/11 Almost DONE!!! "overweight"
GOAL #2 WT 145 _______ hmmm? tbd ;-)

DIET & SCALE HISTORY(a life-long fibonacci sequence):
Highest Wt ---Lifetime, 299 lbs (age 18 -lost 150# Duke Rice Diet)
Highest Wt ---This Decade, 238-244 lbs (after my dad died in 2007)

SET-POINTs & YOYO Talisman/Swings:
*145 (for a minute in 1982) after Duke Diet 299-145
*175-210 college gain & after maintain
*165 (for 2 minutes in 1989) after Optifast 210-165
*Maintained 189-198 1990-2000 (oa, nutritionist,personal trainer)
*Wt gain 10-20# 2000 (job loss, bf loss, isolation)
*Maintained 207-226 2000-2010 (yoyo dieting, mostly WW)
*Wt gain 226-242 2006-2007 (caregiver during dad's cancer&death)
*Wt drop 242-235 after dad's death 2007-2008
*Turned 50 and maintain 226-235 in 2009-2010
*Then SPARK'd

Re-START
172 March 2012
170
169
165
163
160
158
154
150
149
145 * * * * * * * GOAL #2 GOAL CELEBRATION
140 maybe BMI/insurance motivations tbd.....
135 maybe " " " we'll see
SparkFriends

SparkTeams



My Ticker:
current weight: 166.0


Recent Blogs:

Profile


Member Since: 7/15/2010

SparkPoints: 17,080

Fitness Minutes: 11,491

My Goals:
Eat Sustainably
Eat Consciously

Exercise with pleasure... not gun at back. ("It's not fitness, it's life").

Think Less - Enjoy More
Meditate
Eat Less - Move More

MOVEMENT BREATH Embrace More Activities and Exercise.
3x week at least. As much as every day??!!!

Don't Push The River
K.I.S.S.

Slow and Steady wins the race.

Ht 5'4"
Starting Wt: 236
10 lbs 226 done!
20 lbs 216 done!
30 lbs 206 done!
40 lbs 196 done!
50 lbs 186 done!
60 lbs 176 done!!
70 lbs 166 DONE!
80 lbs 156 DONE! 2013
GAINED 9 -- 165 11.22.13
90 lbs 146
100lbs 136
110lbs 126???

Rewards -
*Enjoy clothes and discover some new FUN in shopping and dressing.

*Focus on other parts of LIFE. Happiness Project.

*CHANGE
embrace it more...accept more...cling less...

*Move Easily in May (this is a prayer)

My Program:
Eat Less Move More
Drink Water
Eat PLANTS!
prefer whole grains
reduce sugar
take supplements
avoid white food
No soda - quit 5 yrs ago!

2013 Ex Program
Yoga - tues Bloom
LSFF- minimum 2x week other

2010-2012 Wt Loss Program
- Cardio 4-5x week
hr 120-140, 45-90 min @
- yoga or other classes
- personal training 2x wk (ST and joy)
- Calorie Cycling and Range 1100-1500

Try More New Things!
Have More Fun!
B R E A T H E
Don't anticipate difficulty!
You are your body, your body is you.
You are more than your body...

MidLife... and accomplished in my own unique ways...

Time to SHARE more of with others.



Personal Information:
5'4" / Age 54
Chicago native who lived in NYC for ten years...
Moved back to Chicago 23 years ago and lived in same apartment for last 20 years.

Double Nickels / 55th Year
Ulcerative Colitis managed by Humira.
Relationship for 5 years with Joe.
Moving house and dont' know where-to.



Other Information:
My name is Paula.

Letting go... of perfectionism and control. OPENING to upredictable experiences.

Available to DESIRE
Welcoming unknowns...

Trusting i will build a new NEST.

And maybe there will be a pond to Get Fired Up
and JUMP INTO!?


Profile Image