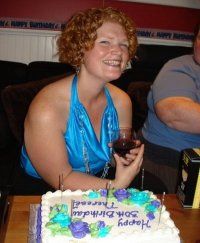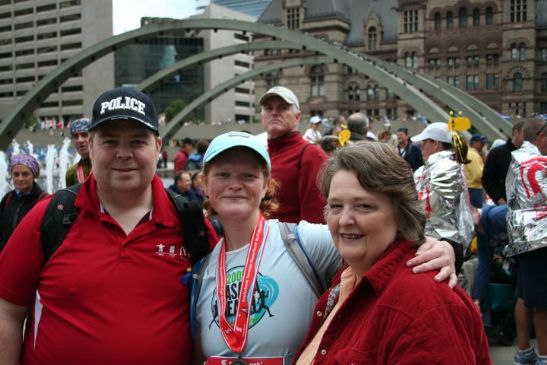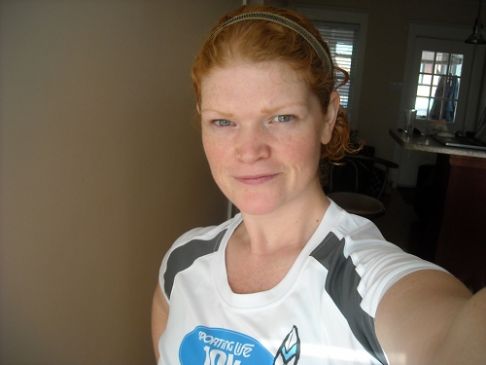 I have 21 pics in my gallery

Awards


I Am Fearless!
The day I realized that my 250lb self-obsessed, morose being was of my own making was the day I realized I didn't have to be 250lbs, self-obsessed or morose. And that's when the change began.

Over the last three years I have slowly lost over 90lbs by cutting back on the unnatural, high calorie food I'd been eating and started introducing a run/walk into my life.

Now, at 157lbs I work out 4 to 5 days a week either by running, circuit training, doing HIIT intervals, ...
The day I realized that my 250lb self-obsessed, morose being was of my own making was the day I realized I didn't have to be 250lbs, self-obsessed or morose. And that's when the change began.

Over the last three years I have slowly lost over 90lbs by cutting back on the unnatural, high calorie food I'd been eating and started introducing a run/walk into my life.

Now, at 157lbs I work out 4 to 5 days a week either by running, circuit training, doing HIIT intervals, yoga and whatever else I fall in love with! I also do my best to make sure that every meal contains fuel for my body and not empty calories that will leave my "engine" running on nothing. I've cut back on the majority of processed foods I used to eat but I also do not deny myself food at all. If I want it, I can eat it. Just not ALL the time and if I fall off the wagon I pick myself up and hop back on it immediately. I am constantly evaluating and re-evaluating my success and failures, how am I successful and if I'm not being successful, what's going on and how can I change it? It has been a slow process and my goal is to get to a happy weight as I've never been a normal size as an adult, I have no idea what my actual weight is so I still have a ways to go but I am confident that I have found the secret to permanent weight-loss and a healthy life.

I love my life.

Personal Achievements Thus Far:

Ran my first 5K on October 5, 2008
Ran my second 5K on April 4, 2009
Climbed the CN Tower on April 18, 2009
Became a SparkPeople Motivator on August 11, 2009
Ran my first 10K on August 15, 2009
Ran my third 5K on August 26, 2009
Ran my fourth 5K on September 13, 2009 (35:42 - a PR)
Ran the Harry Rosen Spring Run Off 8k on April 3, 2010
Ran the Sporting Life 10k on May 2, 2010
Ran the Midsummer Night's Run 15k on August 21, 2010
Ran my first half-marathon, the Scotiabank Toronto Waterfront Half-Marathon on September 26, 2010
Ran the Sporting Life 10k on May 1, 2011 (1:06: 31 - a new PR)
SparkFriends

SparkTeams

My Ticker:
current weight: 148.2

Interact with PINKCOCONUT






Recent Blogs:

Profile


Member Since: 5/23/2008

SparkPoints: 21,101

Fitness Minutes: 16,263

My Goals:
- To get to my happy weight!
- Get my personal training certification in June 2012!
- Look amazing for my wedding!
- Be a great example for my family and friends!

My Program:
I exercise 3-5 days a week and do my best to eat 3 meals and 2-3 snacks a day so I never feel hungry and overindulge and eat to stay within my nutrition ranges. I try to make sure that every meal contains a mix of nutritients and vitamins. I see food as fuel now, instead of a way to deal with emotions. On the mental side, I've had to completely overhaul how I look at myself, my environment and the world around me. I've had to put myself first and start asking, and answering, some really tough questions about why I was overweight and then dealing with it.

Personal Information:
I'm a 32 year old woman living and working in Toronto, Ontario. I run my own business as a Personal Health Coach, if you're interested in more information on how I can help you to achieve your health goals, please feel free to send me a message!

I'm also a big movie buff, love my music (especially swing, jazz and blues), reading, running, cooking, knitting, cross-stitching, learning and seeing what makes people tick. I have a fabulous fiancÚ, great friends and wonderful family!

Other Information:
"The difference between great people and everyone else is that great people create their lives actively, while everyone else is created by their lives, passively waiting to see where life takes them next. The difference between the two is the difference between living fully and just existing."
- Michael E. Gerber

Profile Image