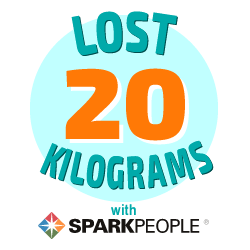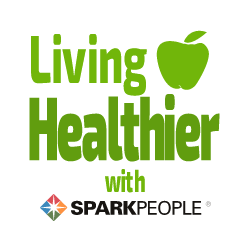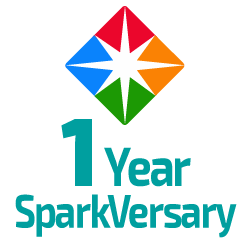 I have 6 pics in my gallery

Awards

Fortitude
commitment, positivity, belief, acceptance, determination, foresight, reflection, motivation = stuff I need to complete my program.

First, you come to the garden alone,
while the dew is still on the roses....

FOR THE GARDEN OF YOUR DAILY LIVING,

PLANT THREE ROWS OF PEAS:
1. Peace of mind
2. Peace of heart
3. Peace of soul


PLANT FOUR ROWS OF SQUASH:
1. Squash gossip
2. Squash indifference ...
commitment, positivity, belief, acceptance, determination, foresight, reflection, motivation = stuff I need to complete my program.

First, you come to the garden alone,
while the dew is still on the roses....

FOR THE GARDEN OF YOUR DAILY LIVING,

PLANT THREE ROWS OF PEAS:
1. Peace of mind
2. Peace of heart
3. Peace of soul


PLANT FOUR ROWS OF SQUASH:
1. Squash gossip
2. Squash indifference
3. Squash grumbling
4. Squash selfishness


PLANT FOUR ROWS OF LETTUCE:
1. Lettuce be faithful
2. Lettuce be kind
3. Lettuce be patient
4. Lettuce really love one another


NO GARDEN IS WITHOUT TURNIPS:
1. Turnip for meetings
2. Turnip for service
3. Turnip to help one another


TO CONCLUDE OUR GARDEN WE MUST HAVE THYME:
1. Thyme for each other
2. Thyme for family
3. Thyme for friends

WATER FREELY WITH PATIENCE AND CULTIVATE WITH LOVE. THERE IS MUCH FRUIT IN YOUR GARDEN BECAUSE YOU REAP WHAT YOU SOW!


If you don't make the attempt, you're not going to achieve it. Though you may have perfectly reasonable and understandable excuses, those excuses won't provide you with anything of value.

Life has so much richness to offer when you jump in with all you have and get yourself involved. Be bold, set your sights high, and move confidently in the direction of what you really desire.

Of course things will not always turn out the way you planned. In fact, they may very well turn out even better than you could have imagined.

Remind yourself of all the ups and downs you've already successfully been through. And realize that whatever you may encounter, you'll find a way to make the best of it.

Then decide precisely how you wish to live your life and begin immediately to start doing it. Whatever your dream may be, the first step can be taken right now.

Do it with enthusiasm, with joy, with the best of expectations and without hesitation. Jump right in and live the richness that is your beautiful, unique life.

The above texts have been copied from other people's sparkpages. Sorry I can't remember who but thank you.
I put them on my sparkpage so I could have easy access to remind myself to keep on the path

I am putting this in as this is a very important goal for me. I will work on procrastination as I have worked on getting fit and healthy
Have just read the spark article on procrastination.
The following hit home for me;
How many times have you said no to an opportunity because you had to take care of something you put off earlier. How many lost opportunities can you accept. Lets make action a habit instead. Focus on the toughest hurdle first.
Follow one strategy and the momentum carries through most of the day.
I have used this for some issues in my life. I need to use it more, especially with my studies. Need to get a balance between time on study and time on SP. D rink lots of water�.at least 8 cups a day.

Copied from Sasi Queen. Visit her Sparkpage. excellent
O ne day at a time�tell yourself �just for today i can do this�
N ever give up��each day, start new
E xercise everyday�even when you don�t want to

B uy lots of fruits and vegetables every week
E at slowly; chewing every bite as though it may be your last
I ncrease your activity as time goes on to at least 30 minutes a day
N ote your progress, feelings, and successes in a journal
G o to Sparkpeople resources and messageboards when you need help

F ree yourself from emotional eating bondage
A chievements, no matter how small should be rewarded
T rack your food intake and fitness activities









SparkFriends

SparkTeams



My Ticker:
Pounds lost: 15.8


Recent Blogs:

Profile


Member Since: 12/26/2008

SparkPoints: 46,638

Fitness Minutes: 33,056

My Goals:
track my food
stay on track
maintain fitness levels
maintain healthy lifestyle
Make good use of increased energy
not give up

My Program:
tracking my food and fitness
Staying with SP
Maintaining a positive outlook
Exercise increases the size and number of the mitochondria in the cells. The mitochondria, also known as the powerhouse of the cell, are responsible for helping us burn those calories from fat and glycogen.
Copied this from a spark blog - one of the things that continues to motivate!



Other Information:
female
over 50
married with grown children
like to keep my mind active
watch movies
love outdoor activities
love theatre
interested in learning
e

Profile Image