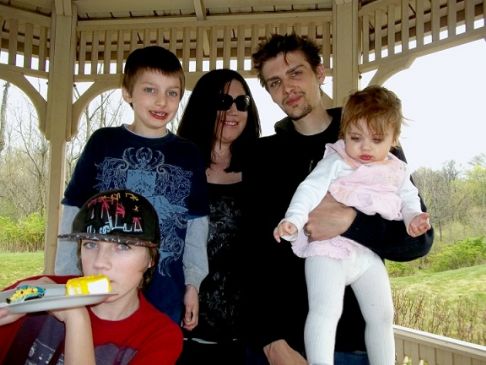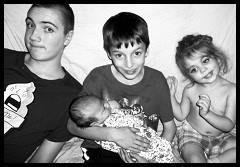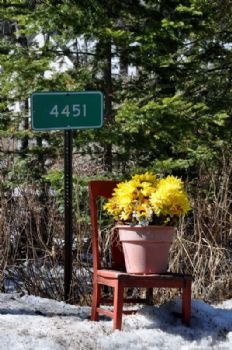 I have 50 pics in my gallery

Awards

Weight A Minute...
I'm 34 years old and happily married with 4 children (3 boys and a girl!) We have 1 dog, 4 turtles, a giant black rat snake called Barbot, a toad and a bunch of really annoying stray cats and squirrels!!!

Mostly, I'm a photographer, artist, writer and avid bargain hunter!

I write for a blog called 'Mom's Gone Bronson' at www.gobronson.com

I lost a lot of weight between Jan and Apr 2010 then became pregnant with our little girl, who is now almost 3!! I ...
I'm 34 years old and happily married with 4 children (3 boys and a girl!) We have 1 dog, 4 turtles, a giant black rat snake called Barbot, a toad and a bunch of really annoying stray cats and squirrels!!!

Mostly, I'm a photographer, artist, writer and avid bargain hunter!

I write for a blog called 'Mom's Gone Bronson' at www.gobronson.com

I lost a lot of weight between Jan and Apr 2010 then became pregnant with our little girl, who is now almost 3!! I only put on 7lbs over the course of the pregnancy and weighed less when I gave birth than I did when I got pregnant! It makes little sense to me, but I am a very active person and so I assume I can attribute it to that :)

In 2013 I learned that we were expecting, again, and our youngest son was born in Sept! My other sons are also Sept babies and so that week is now very crazy! I love it!

It does seem like every time I come here I have a new baby, but now it really is time to stop and get back to me :)

If you want to add me as a friend, you should, we're all friends here!! The more the merrier! Let us work this thing out together!

*High Five!*

xxxxxx

SparkFriends

SparkTeams



My Ticker:
Pounds lost: 0.0


Recent Blogs:

Profile


Member Since: 1/17/2010

SparkPoints: 1,599

Fitness Minutes: 263

My Goals:
Be able to walk up a flight of stairs without feeling like a 100 a day smoker, when I've never actually smoked in my entire life!!

My Program:
I'll generally just be eating better, moving a little more and attempting to pull my face away from Facebook and other stupid social networking sites that really do not need THAT much time, effort or commitment!

Personal Information:
My names Lisa, but I respond to almost anything! I like to converse, so, if you want to say hey, feel free!

There is a lot to say about me, but i'd be here all day! :D

Other Information:
Just so you know, my favourite book is Dean Koontz's ODD THOMAS.
I'm English, so I spell "favourite" with a "U".
My favourite quote is "Smell my knee - it smells like Christmas!"
My favourite actors are Charles Bronson, Jeff Bridges and Sam Rockwell.
My favourite movie is undertermined due to the sheer amount of movies i've seen over the years - it's hard to pick.
I like ALL genre's of film but i'm particularly fond of Bollywood and Asian horror. I can appreciate a good action movie, a romance here and there, but I can't stand movies like The Blair Witch, Cloverfield or Paranormal Activity (Which, I have to say, was probably the worst film I have EVER seen).
My heroes are mostly dead people, whom no one remembers.
I listen to all kinds of music but i'm not keen on Jazz.
I wish I had more time to play video games but, I don't!
My husband is my best friend.
Our kids are awesome.
My dog likes to lick my face in my sleep.
I like brie.

Profile Image