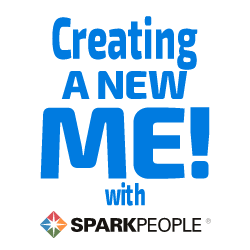 I have 25 pics in my gallery

Awards

Dropping Jenny off the block
Hi my name is Jennifer and I live in Sunny Southern California. I want to lose about 40 to 45lbs. Right now my main focus on this weight loss journey is to lower my cholesterol and be at a healthy BMI.

MY I WANT LIST:

I want to look in the mirror and like what I see.
I want to look good in my underwear
I want to be a size 6
I want to buy a pair of designer jeans
I want to go skydiving
I want to travel somewhere with a passport
I ...
Hi my name is Jennifer and I live in Sunny Southern California. I want to lose about 40 to 45lbs. Right now my main focus on this weight loss journey is to lower my cholesterol and be at a healthy BMI.

MY I WANT LIST:

I want to look in the mirror and like what I see.
I want to look good in my underwear
I want to be a size 6
I want to buy a pair of designer jeans
I want to go skydiving
I want to travel somewhere with a passport
I want to run a 5k
I want to have a 6pack
I want to look in the mirror and see no cellulite
I want to get rid of my j-woah and have a j-lo
I want to eat to live and not live to eat
I want to actually wear a dress
I want to have killer legs
I want to stay consistant
I want to get a new wardrobe when I hit my goal
I want to finally finish what I started.



I will be charting my progress below. I am also Looking to meet people that will be a motivation as well as possible work out buddy.


Weigh-in:
SW: 175 Jan 13, 2008
~~~~~~~~~~~~~~~~~~~~~~~~~~~~
*************************************
100 Days to a new me Challenge:
*************************************
(New Starting Weight:)

163 lbs, Sept 28,2010 ___ BMI 38 ( I know BAD)
164 lbs Oct. 5, 2010 ____BMI 38
164lbs Oct. 12, 2010___BMI 39
164 lbs Oct. 18, 2010___BMI 39
SparkFriends

SparkTeams

My Ticker:
current weight: 163.0


Recent Blogs:

Profile


Member Since: 1/13/2008

SparkPoints: 0

Fitness Minutes: 1,217

My Goals:
*Drink 64oz of water a day
*Eat dinner before 7pm
*Fit in cheerleading uniform when I reach my goal weight = 21.5 BMI = 125 pounds.
* Cut back on coffee

My Program:
Right now- (baby steps)
Work out min 3x a week
Train for C25K
Become a runner
Eat 1200-1500 calories

Other Weight Goals:

Lose 10lbs!(done)
Lose 15lbs!
Lose 20lbs!
Lose 25lbs!
Lose 30lbs!
Lose 35lbs!
Lose 40lbs!
Lose 45lbs!
Lose 50lbs!(goal weight)

"Eat to live-
Don't live to eat "

"It is never too late to be what you might have been"... George Elliott

Personal Information:
MY BUTT IS BIG
and round like
the letter C
and ten thousand lunges
have made it rounder
but not smaller
and that's just fine.
It's a space heater
for my side of the bed
It's my ambassador
to those who walk
behind me, it's a
border collie that herds
skinny women away from the best deals at clothing sales.
MY BUTT IS BIG
and that's just fine
and those who might scorn it, can go ahead and kiss it.
JUST DO IT! NIKE
NIKEWOMEN.COM



Other Information:
I HAVE THUNDER THIGHS
and that's a compliment
because they are strong
and toned
and muscular
and though they are
unwelcome in the
petite section
they are cheered
on in marathons.
50 yrs from now
I'll bounce a grandchild
on my THUNDER THIGHS
and then I'll go for a run.
JUST DO IT! NIKE
NIKEWOMEN.COM


Profile Image