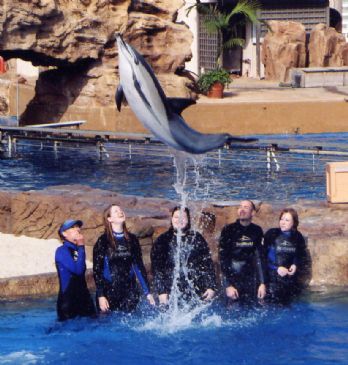 I have 5 pics in my gallery

Awards

Yoga, Yoga and more Yoga...
"Be the change you want to see in the world." ~Mahatma Gandhi

Current goals:
Be a healthy mama!

Dear daughter was born five days after her due date, but right on time as nature intended. We had a home birth that went well except for DH popping the birthing pool so I couldn't do the water birth I was hoping for. We are doing cloth diapers, I have Thirsties and I have to say they are fantastic. People have warned me about the poopy blow outs where baby ends up ...
"Be the change you want to see in the world." ~Mahatma Gandhi

Current goals:
Be a healthy mama!

Dear daughter was born five days after her due date, but right on time as nature intended. We had a home birth that went well except for DH popping the birthing pool so I couldn't do the water birth I was hoping for. We are doing cloth diapers, I have Thirsties and I have to say they are fantastic. People have warned me about the poopy blow outs where baby ends up with a mess all the way up to their head, but that has not happened with these diapers at all, the worst that has happened is a tiny bit leaking just at the edge of the elastic. I also wear my baby, DD spends a lot of time in the Moby wrap and she loves it, if she's not looking around at everything she's asleep, and since it allows me to have both hands free its great for allowing me to get things done.

I gained 50 lbs during my pregnancy and lost 25 of that from the birth, leaving me with 25 lbs of baby weight to lose, but since I was trying to lose weight when I got pregnant I have an additional 20 to 30 pounds to add to that.

Height: 5'9"
Goal weight range: 150 to 160
Fitness goals: regain my flexibility and strength with Yoga, start hiking regularly, and when DD is six months old I want to start swimming with her.
Date of desired completion of weight loss: July 2012 (one year from birth of DD)
SparkFriends

SparkTeams



My Ticker:
Pounds lost: 25.6

Interact with ONESERENENIGHT







Recent Blogs:

Profile


Member Since: 10/3/2008

SparkPoints: 22,206

Fitness Minutes: 29,137

My Goals:
*Lose 50 to 60 lbs by July 2012.

*Return to my yoga routine.

*Regain the strength and flexibility I lost during the pregnancy.

*Hike regularly.

*Teach DD from the very beginning the importance of a healthy diet and exercise.

My Program:
I am vegan, I buy everything that I can organic, and I avoid processed foods for the most part. I think both "Eat to Live" by Joel Fuhrman and "Fit for Life" by Harvey Diamond and Marilyn Diamond are must reads.

Yoga and hiking are my favorite forms of exercise. I'm currently going to yoga classes at least 3 days a week and attend at least on 90 min. class.

Personal Information:
I'm a total book worm. I love fantasy and sci fi and I almost always have a book with me where ever I go, just in case I happen to have a moment to read.

I'm also a huge movie lover. I love all kinds of movies, the genre doesn't matter so much, its the story that counts. I love a good story any time.

I became vegetarian at the age of 18, in the twelve years since I have been vegan for a couple years.

Other Information:
"For truly it can be said that a fat woman might lose weight someday, but a skinny bitch will never develop a nice personality." ~John Moore, from Bad Prince Charlie.

Profile Image