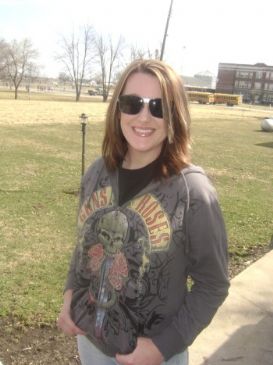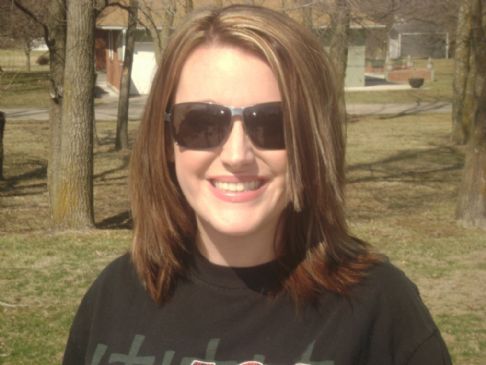 I have 3 pics in my gallery

Awards

Rockin My Way Down.....
Im a 32 year old Mom of 2 boys and my newest addition a little girl 10/22/10! I have to admit ive done the Diet/Exercise thing b4 and failed EVERY TIME!!

Well not this time..after dealing with PPD (post partum depression), gaining weight..consistently using the excuse its baby weight..It just has to stop NOW!!

My goal is simple lose 20lbs ...and now here comes the hard part..THE WORK!!

Im tired of staring at a wardrobe filled with clothes that dont ...
Im a 32 year old Mom of 2 boys and my newest addition a little girl 10/22/10! I have to admit ive done the Diet/Exercise thing b4 and failed EVERY TIME!!

Well not this time..after dealing with PPD (post partum depression), gaining weight..consistently using the excuse its baby weight..It just has to stop NOW!!

My goal is simple lose 20lbs ...and now here comes the hard part..THE WORK!!

Im tired of staring at a wardrobe filled with clothes that dont fit...and wishing gee i wonder if i will ever get back into that again..(I used to be a size 1 before i was pregnant)..

2008 was a really rocky year for my family. My husband was in a Bad Car Accident that knocked him out of work for 5 months..forcing us to move back in with my family.

Living 6 months with my parents DID not help my weight gain. I love my Mother dearly but the constant frying food, gravy, and sweets did not help! I gained 15lbs just in the months i was living with her..

My mothers Motto is "Yeah Im Fat, and it cost a hell of a lot of money to look this way"...ok im glad she is happy in her own skin..but thats not me and I dont want to be that person when im her age..Vanity Maybe...But she suffers from High Blood Pressure, High Cholestrol, and has to take anti-depressants..is she truly happy I dont know but i know i wouldnt be...

Her constant telling me that its in my genes to have a bigger midsection and i may as well get used to it just seems like an excuse for her to keep going the way she is..So in the end I guess i want to PROVE to her that it is not genetic and the weight can be lost!

My Children are the light of my life...but i really wish i had the energy to keep up with them..I run around for 5 minutes and im exhausted...What happened?

I was very athletic in High School, Played Basketball, Played Softball, Ran Track...but now nothing..I used to hike, camp and fish..its been years since ive done ANYTHING outdoors,,,

So in conclusion this behavior simply has to stop, Not just for Me but i want to set an example for My Children and i want them to have a healthy lifestyle too..It has been very difficult for me even in my first week of changing my eating habits (I hate the word Diet because DIETS FAIL)...I was raised in Traditional Midwestern Fashion, Frying Fatty Foods and Stuffing yourself until you cant anymore..

Well Ladies and GENTS IT ALL ENDS HERE TODAY!!


Started on 4/21/2009

Measurments

Waist- 36in

Hips-35 in

Below the Chest- 34in

Largest part of the Chest` 38.5in

Right Thigh- 22 1/4 in

Left Thigh- 22.5 in

Right Bicep- 11 1/4 in

Left Bicep- 11.5in
SparkFriends

SparkTeams

My Ticker:
current weight: 118.2

Interact with ONEROCKINMAMA







Recent Blogs:

Profile


Member Since: 6/11/2008

SparkPoints: 1,142

Fitness Minutes: 50

Profile Image