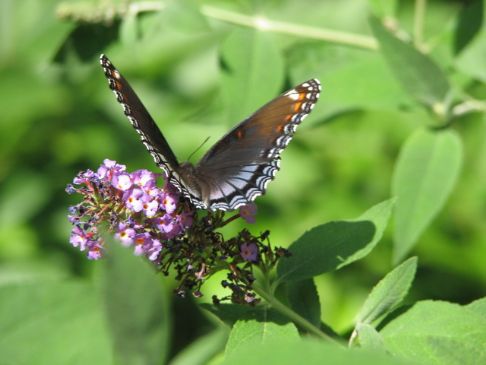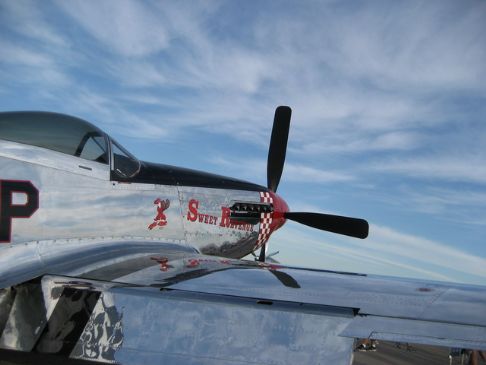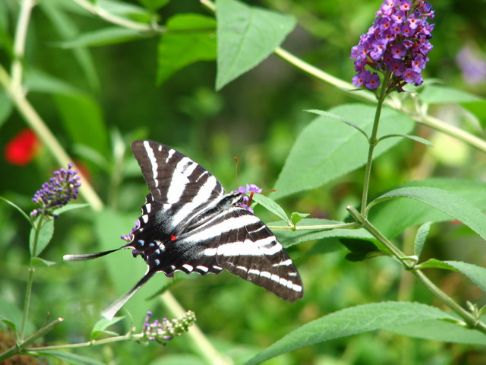 I have 44 pics in my gallery

Awards

Eat LESS, move MORE!
Hello SP, my name is Julie. I am a 42 yr old SAHM who is learning to "eat smart, be fit and live well" (Cooking Light). I joined SparkPeople in January 2008 and am still working towards my goal weight of 130 lbs. I accept that it's going to be a long journey and it will require a LOT of hard work and self-discipline, but I am also certain I CAN do it. I WILL be FIT and FABULOUS! I will have the healthy lifestyle I want and I will be "all that I can be".

I love SparkPeople. ...
Hello SP, my name is Julie. I am a 42 yr old SAHM who is learning to "eat smart, be fit and live well" (Cooking Light). I joined SparkPeople in January 2008 and am still working towards my goal weight of 130 lbs. I accept that it's going to be a long journey and it will require a LOT of hard work and self-discipline, but I am also certain I CAN do it. I WILL be FIT and FABULOUS! I will have the healthy lifestyle I want and I will be "all that I can be".

I love SparkPeople. With SparkPeople, I have found support, inspiration, motivation and most importantly INFORMATION. NO more excuses! JUST DO IT! ~ Nike

I am DONE being the FAT girl!

****************************************
I AM A WARRIOR

I am a powerful Warrior.
I can weather any storm.
I am fierce; I am fabulous; I am unstoppable.
My tenacity comes in many forms.

I here and now commit to myself,
To embrace sheer courage and strength,
And vow to pursue wellbeing and health,
And to reach new heights and great lengths.

I shall pick myself up with determination and grace,
Each and every time that I fall,
I will give of myself and lift up my friends,
And will extend a helping hand to all.

I will start each new day,
With inspiration in my heart, as I look to the horizon-nestled treasure,
For am I am a Warrior; I am a spark;
Yes, I am powerful beyond measure!


~ AHealthierMe9 ~

****************************************
"Don't count the days, make the days count." - Muhammad Ali

"Nobody can go back and start a new beginning, but anyone can start today and make a new ending." - Maria Robinson

"More than anything else, I believe it's our decisions, not the conditions of our lives, that determine our destiny." - Anthony Robbins

They who give have all things; they who withhold have nothing. - Hindu Proverb

To insure good health: Eat lightly, breathe deeply, live moderately, cultivate cheerfulness, and maintain an interest in life. - William Londen
****************************************

MY WEIGHT
Starting weight: 207 lbs
Ultimate weight: 130 lbs (end of college weight)

Friday Weigh-Ins (2 lbs at a time)
End of Month Goals
Monthly Measurements

HOW DID I GET HERE?
My weight gains seemed to come in 30 lb increments corresponding with the following events:
- college to real world (desk job) - 130 - 160
- gained another 30 in between jobs - 160 - 190
- I guess the remaining lbs are due to reoccurring bouts of depression (dysthymia) and hypothyroidism (diagnosed at age 34 following the miscarriage of my twins). When depressed, I EXCEL at the sedentary lifestyle - don't want to get out of bed, off the couch or out of the house. I become anti-social, which is totally not me. My favorite thing to do is have friends and family over for dinner parties. Did I mention I like to cook? I am being treated for both dysthymia and hypothyroidism.

On an interesting note - I gained very little weight when I was pregnant. For me, being pregnant was in itself a weight loss plan. Each pregnancy I weighed LESS post-pregnancy than I did before. Go figure! How can this be? I ate better for my babies-to-be than I do just for me. I paid attention to what I was putting in because I knew it was going to be passed on to my baby. AND, I didn't want to gain MORE weight. Each pregnancy motivated me to exercise and eat better to avoid being even fatter post-pregnancy. Hmmm...I guess I need to learn how to eat healthy and exercise for me not just my babies-to-be!

WHY AM I HERE?
Because I want to:
- tuck in my shirt
- wear sleeveless tops
- cross my legs - easily ;o)
- lose some boob so I can wear a button-down shirt without busting out; I must, I must, I must DECREASE my bust!
- be good role model for my children - exercising & eating healthy
- enjoy shopping for clothes again (Currently, I dread it! Where once I had style, I now settle for coverage.)
- have more energy
- look and feel sexy (Be able to wear my lingerie again.)
- be able to look at a picture of myself without being disgusted and wanting to delete it immediately from our digital camera
- look on the outside the way I feel on the inside; I'm always shocked when I see myself in pictures. I don't feel as BIG as I am. Is that really me? Aack! There's definitely a "skinny" girl trying to get out of this fat suit ;o)
- succeed; Losing 77 lbs would be a HUGE accomplishment for me and would go a long way toward restoring my self-esteem
- live a long life; I want to see my kids grow up, get married & have kids of their own :o)
- stop avoiding people who knew me when I was thin
- stop wasting so much time thinking about my weight
- stop hating myself

Sources of INSPIRATION -

"Outsmarting the Female Fat Cell" by Debra Waterhouse, M.P.H., R.D. http://www.waterhousepublications.com/

"You Are What You Eat" on BBCA. Gillian McKeith cracks me up. I love her "tough love" approach. I could use some of her tough love! Someone who cares enough to crack the proverbial whip.

Oprah & Bob Greene - I LOVE Oprah at any weight and appreciate her courage facing weight gain/loss in the public eye and now, like me, she's added hypothyroidism as a factor in her weight loss. As always, I'm cheering for her!

My fellow SparkPeople who are getting it DONE! You rock and are VERY INSPIRING!

Favorite websites:
www.walkwithadoc.org
www.newalbanywalkingclassic.com
www.metroparks.net
www.goba.com
www.outdoor-pursuits.org
www.monarchwatch.org
www.fcchurch.com
www.dnr.state.oh.us/wildlife/dow/falcons
/columbus.aspx
www.quotablecards.com
http://operationbeautiful.com/

LISTEN TO THE MUSTN'TS
- Shel Silverstein, Where the Sidewalk Ends

Listen to the MUSTN'TS, child,
Listen to the DON'TS
Listen to the SHOULDN'TS
The IMPOSSIBLES, the WON'TS
Listen to the NEVER HAVES
Then listen close to me ---
Anything can happen, child,
ANYTHING can be.


Future Blog Topics:
***A meaningful life requires hard work - Healthy Reflection; Zembo's family values; Mary Simms
***Parenthood: When "sleeping in" becomes "going to bed early".
***FAT Genes -vs- Skinny Jeans
***Metamorphosis: From eating machine to beautiful butterfly, I too want to F.L.Y.
***PASSIONS: Dancing (sign up for a class and/or attend the EBC dances), Cooking (take a cooking class), Photography (SLR Digital Camera is on my wish list), Birdwatching (Audubon Field Trips), Gardening (love my flowers), Bicycling (YES, I want to ride my bicycle), Music (join a community band? I played clarinet from 6th grade thru my sophomore yr of college), Travel (make plans to travel), Reading (join a book club; teach someone how to read), Wildlife (volunteer at the OWC; the zoo; Cat Welfare)
***The POWER of PRAISE
***Getting in touch with my SPIRITUAL side - First Community Church - A Place for All :o)
***Productivity: What it means to me
***PMA - Positive Mental Attitude :o)
***ESCAPE ARTIST aka avoiding reality: Movies, Romance Novels, etc.
***Lost in FAT; Skinny woman wants to escape prison of FAT
***Identity CRISIS: Who am I?
***Family: A Sense of Belonging
***TIME: A Precious Commodity
***Nuclear Families
***Friends: The Family You Choose :o)

Reward Ideas:
Title Nine Outfit - For every size I go down.
Charm Bracelet - new charm for every 10 lbs lost.
Every week I LOSE - Fruit Smoothie



Current Status:


SparkFriends

SparkTeams

My Ticker:
current weight: 205.0

Interact with ONCEUPONABOD






Recent Blogs:

Profile


Member Since: 1/15/2008

SparkPoints: 12,656

Fitness Minutes: 10,733

My Goals:
Be mindful of what I put in my mouth!

SP Healthy Reflection - "Give your body quality fuel!" I eat too much for pleasure!

Eat dinner by 6:30pm!

Weigh-in on Fridays and take MEASUREMENTS at the beginning of each month so I don't get discouraged when the scale's not moving!

Upload NEW photos to SparkGallery!


My Program:
Fitness Plan:

M- Tennis Practice
T- ST/Tennis Clinic
W - Morning Walk (5K)
Th - Tennis Match/ ST
Fri - Morning Walk
Sat - Walk w/ a Doc
Sun - YOGA/Pilates @ home

Dinner Plan:
Monday - Mexican/Italian
Tuesday - Vegetarian
Wednesday - Chicken
Thursday - Leftovers/Eat Out/Take Out
Friday - Fish/Seafood
Saturday - Cookout!
Sunday - Beef or Pork

Personal Information:
I am a graduate of Miami University (of OH) with a degree in Marketing and a minor in International Business. I studied abroad in Luxembourg my junior yr of college (1990-1991) and traveled extensively in western Europe. I even studied at the Moscow State Institute for a week. I was in Europe when Germany reunified and I was there just one yr after the Berlin wall came down. I was in Moscow just before Yeltsin took power (March 1991). What a year! I definitely learned more in that one yr (about the world and myself) than my other 3 yrs of college combined.

Other Information:
It's not the years in your life that count. It's the life in your years! - Abe Lincoln

"It takes courage to grow up and turn out to be who you really are." - E. E. Cummings

"Happiness depends upon ourselves." - Aristotle

Hard work spotlights the character of people: some turn up their sleeves, some turn up their noses, and some don't turn up at all. - Sam Ewing, humorist

The foolish man seeks happiness in the distance, the wise grows it under his feet. - James Oppenheim

Know the true value of time; snatch, seize and enjoy every moment of it. No idleness...never put off till tomorrow what you can do today. - Lord Chesterfield

Just do it! - Nike

"F.L.Y. - Finally Loving Yourself" - The FlyLady

With God, all things are possible. - Matthew 19:26

Profile Image