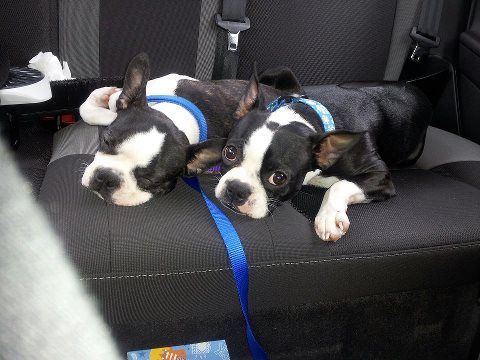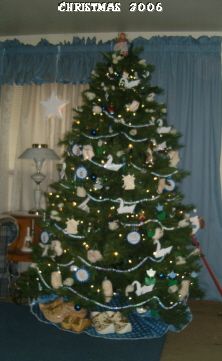 I have 16 pics in my gallery

Awards

Time to get Serious/Disney Trip
I have had some success over the past year, even managed to get off some of my diabetic medication. Even tho things are going slowly, I have not given up. I will not dwell on the wasted years of being unhealthy, but look forward to daily regaining the health that will come as the weight melts away.

I am from Ohio. We have two kids still living at home a 22 yr old daughter(born in the Netherlands) and a 18 yr old son who is in HS. He is very much like his father/my husband of ...
I have had some success over the past year, even managed to get off some of my diabetic medication. Even tho things are going slowly, I have not given up. I will not dwell on the wasted years of being unhealthy, but look forward to daily regaining the health that will come as the weight melts away.

I am from Ohio. We have two kids still living at home a 22 yr old daughter(born in the Netherlands) and a 18 yr old son who is in HS. He is very much like his father/my husband of 38 yrs.

As of March 18th I am a widow, my husband had a massive stroke on the 14th. Now losing the weight is not an option, my kids only have one parent and no matter how much pain I am in, I have to get healthy so I can be there for them.

Our Disney 2007 Trip

We arrived around noon on 23 December 2007. Things started nicely as the check in line was only one person. At the counter we were given our room right away and two anniversary buttons. We put them on and wore them every day of our trip. The whole point of the trip was to celebrate our 35th anniversary after all.

The room was great, we had one of the Value Resort Suites in All Star Music, plenty of room for the 5 of us. On the master bed was a Mickey head from a towel and wash cloths. We took a few minutes to decorate for Christmas while the kids went to the arcade for some fun, we soon followed. While there, a young couple came up to us, and gave us a special fast pass for Mission Space, it was good until the 31st for 3 people. We had lunch and bought our refillable mugs, took them to the room, then headed to Magic Kingdom. Just as we made our way to the Castle, Mickey and friends were on the stage doing thier performance, enjoyed it very much. We managed to do It's a Small World, Cinderella's Carousel, Stitches Great Escape, Astro Orbit, Snow Whites Scary Adventure and the Laugh Floor Comedy Club (not in that order). We had dinner at Cosmic Rays' After dinner hubby and I headed out of the park and made our way to the local Walmart to get some supplies. I found lots of gifts for the folks back home too! The kids stayed in MK to do Thunder Mountain and Space Mountain.

Dec 24th: The next morning we had breakfast with Lilo and Stitch at Ohana's, Mickey and Pluto were there too! The lady at first told us we had arrived a day late, I told her that was not possible as we were not even in Florida 24 hrs ago, she was either joking or had read something wrong as she promptly seated us and we had a great breakfast and enjoyed our very tasty breakfast. We got all 4 autographs. We then took the bus to Downtown Disney. We enjoyed some Disney shopping and lunched at Earl of Sandwich, the food was great and even though it was crowded we got thru the line quickly and had a good table. The kids then went on to DisneyQuest and Dave and I did some more shopping until we rejoined the kids at DisneyQuest, they were having a great time until it was time to go to Wolfgang Puck's for dinner. The food was good, but over rated in our opinion and the servings entirely to large so we boxed much of the food and took it back to the resort with us.

Dec 25th: We got up early and went to Epcot, everyone else did Mission Space and Test Track, then when World Showcase opened we headed to the Mexico Pavilion and enjoyed the Three Caballeros, then headed to the Norway Pavilion and did Maelstrom, very fun indeed. We continued on to the China Pavilion and then the Germany Pavilion, then took the launch and made our way to the Canada Pavilion where we explored it until it was time for our ADR's at LeCellier, the food there was very good and we enjoyed the meal. The Chocolate mousse dessert was very cute, we had to take a picture before digging in. After dinner, we explored our way through The United Kingdom, France Morocco and finally Japan before we had to get into line for the Candlelight Processional. We had reservations for the 5:00 pm show. It was wonderful, with Gary Sinise as the narrator. The Choir and orchestra were wonderful and the choice of songs really fit the narration. After enjoying the Candlelight Processional, we explored the America Pavilion and saw the American Adventure Show. We then started to make our way back to Futureworld. I was tired so we headed back to the resort. We were still feeling full from our late lunch, so did not have dinner, but snacked on the leftovers from Wolfgang Puck. Had quite a collection of autographs by that time. In addition to characters we had managed to get a person from each of the countries we had visited. It proved to be a wonderful Christmas Day in all. The kids headed to MGM and did The Tower of Terror and Aerosmith Roller Coaster, each more than once.

Dec 26th: We got up early and went to the Magic Kingdom, arriving just after opening, we went about doing as many of the rides/attractions as we could. We rode down Mainstreet in one of the Mainstreet Vehicles, Dave and I headed to Adventureland while the kids did the Indy race car, we stopped off and did Mickey's Philharmagic then joined the kids and did it again, then Peter Pans Flight again. We then headed to The Pirates of the Caribbean, Jungle Cruise, The Enchanted Tiki Room and Aladdin's Magic Carpet. Next to Frontierland were we enjoyed Country Bear Jamboree. We had lunch at Columbia Harbour House in Liberty Square where we also enjoyed Haunted Mansion, Liberty Belle Riverboat and The Hall of Presidents. The food was very good, the portions plentiful. After lunch we boarded the train and headed to Toon Town, it was way to crowed to do anything but look around, so we headed to Tomorrowland while the kids went their own way. At some point we saw the Christmas parade and had met with the kids so we enjoyed it together. Then we separated from the kids and did some walking around. Finally, As it was getting close to dinner and we realized we had done all the attractions we had as a goal and many more. As our dinner ADR time approached we made our way to Cinderella's Castle, met the kids and after checking in had a group picture with Cinderella. We were seated quickly for our meal and the food was outstanding and the portions were just right. First Perda and Susy came out and then Fairy Godmother. She started out by asking the group some questions, we were distracted at that time and she noticed that Dave had not raised his hand and so she singled him out to pick on, she called him Scrooge several times during the night. Then later she asked who was celebrating an anniversary; we of course raised our hands. The look on Fairy Godmothers face was hilarious, I wish I had a picture, she asked us how many years and she asked me if I still loved him and of course I said "very much so", the audience applauded and soon our waiter brought us a box with two champagne flutes with Cinderella's Castle on them. At some point in the day the kids did Thunder Mountain and Space Mountain. We came across Push the trash can as he was doing his bit and it was very cute. After a very good meal we walked around a bit and eventually made our way back to the bus stop and headed back to our resort.

Dec 27th: Again we got up and out early in the morning and headed to MGM, did Lights, Motors, Action! Extreme Stunt Show, Indiana Jones Epic Stunt Spectacular, Star Tours, had lunch at the Backlot Express, did Disney-MGM Backlot Tour and the Great movie ride. By that time it was getting close to dinner so we then made our way to Hollywood and Vine, for a buffet it had quite a different selection of foods from which to choose. The food was good/tasty and our waiter very attentive. We had early tickets for Fantasmic, it was wonderful, we found center seats, the CM's telling us where the best seats were as we entered. After Fantasmic we again were very tired and made our way back to the resort. The kids thought about doing some rides, but the lines were quite long by that time so they returned to the resort with us.

Dec 28th: We again got up early and went to Animal Kingdom. We did Kilimanjaro Safari Ride first thing, had the kids go to Expedition Everest to get a fast pass, which they did after they rode it first. We met them after the safari ride; they did the safari ride and went their own way for a while. Dave and I went on the Wildlife Express to Rafiki's Planet Watch and walked around there for awhile then took the train back, we then explored the Pangini Forest Trail where the kids met us and saw the Flights of Wonder together. We then did It's Tough to be a bug! It was lunchtime by then and we headed off to the Rainforest Café where we had a very good meal if not expensive. I had a gift card that made the pain of the bill less painful. While we were waiting outside for our table, DeVine showed up and then just as we left Rainforest Cafe she was back on her way inside the employes area, so we got to see her twice. We further explored AK, with everyone but me riding some of the rides until it was time to head back to the resort. The boys went to MGM to ride the Roller Coaster, they did that and a few other things. We hung around the resort that evening.

Dec 29th: No parks for the day, Dave and I went exploring some of the deluxe resorts to see the decorations. The kids were supposed to go to Blizzard Beach, but they just hung around the resort instead. We went to Winter Summerland to play some mini golf around 3p, then went back to the resort to get ready for our dinner at the Poly. We had 8p ADR's for the Spirit of Aloha dinner show, it was wonderful, the food was really very good and the entertainment great and quite humorous. At one point those celebrating an anniversary were invited to come up towards the stage and have a dance. It was the first time Dave and I have danced together in years. We very much enjoyed the fire performance. We still managed to have a full day and retired as soon as we got back to the resort.

Dec 30th: We got up early and went to Epcot, this time the kids headed straight for Soarin, they again rode the attraction and got fast passes when they got off for the entire group as we gave them our key cards to do so shile Dave and I searched for the tile the kids had made in 2000 for Leave a Legacy. We met them at the Land Pavilion and did Circle of Life and Living with the land. It was still not time for our fast passes yet so we headed to The Seas Pavilion and saw Turtle Talk with Crush and the Seas with Nemo and Friends attraction. We then headed back to the Land and did Soarin. After which we had lunch at the Electric Umbrella then we headed to World Showcase and made sure to head to Italy and explore more indepth the rest of the countries getting the last of our World Showcase autographs. For dinner we headed back to the Land and ate at the Garden Grill while Chip & Dale, Mickey and Pluto visited us at the table where of course we got more autographs. After dinner the kids went off on their own and Dave and I did Spaceship Earth and the Imagination Pavilion where I got Figments autograph.

Dec 31st: Again we got up early and did Epcot, The kids were going to get fast passes for Soarin again, but the line was to long, so they came back to Spaceship Earth and were in line when one of the CM's talking to Dave noticed our anniversary buttons, the CM took us all and put us on the ride at the head of the line, that line was going to take the kids well over an hour at that time. My Blood Sugar dropped shortly after that and although we were not planning on eating lunch at the Electric umbrella, we did as it was close. While there, the kids ventured over to Innoventions and discovered the Segway's, David needed parental consent to ride them, so Dave did it with him, they seemed to have a lot of fun. Dave and I continued to explore all the things in future world and even did some more of World showcase, then we had a cloud burst and went into Innoventions again for a bit. Dave and I wondered over to Universe of Energy just as it reopened for the 3rd time for the day. The kids met up with us at Coral Reef for dinner. While we were waiting for our table the kids went and got plastic hats and horns for all of us. The restaurant was beautiful and again the food was quite good and we enjoyed the meal. David ordered the blackened fish, and it was very spicy. The portions were much closer to what is normal. I had hoped to stay for the New Year Celebration, but simply to exhausted after so many days of so much activity so we headed back to the resort where I fell asleep before midnight, however I did wake up just at midnight to hear all the fireworks going off.

We did not get to see as many of the parades and fireworks as I would have liked, I simply could not stand up to view them as we had decided not to rent a wheel chair as we thought it nearly impossible to guide it through the crowds. Also with arriving early in the day, we were all simply to tired to stay late enough for the fireworks. I think we made better time not using it and even though we did make lots of stops for me to rest my back and right leg, we did manage to see those things we really wanted to see and we did have lots of fun.

Jan1st: We packed and loaded the car, then everyone could do what they wanted until we met at Planet Hollywood by 4p. The kids did more at the arcade and Dave and I headed off to Downtown Disney, after some last minute shopping we ate at Earl of Sandwich, then headed back to the resort to cash in all our left over snack credits and get the car. We then headed back to Downtown Disney, met the kids and made our way to Planet Hollywood. We shared a huge appetizer platter and that seemed to be enough for us all. We then headed home.

All in all the food was good and we got to go on all of the attractions, I put the credit to getting to the parks early and having a plan as to what attractions were the most important and hitting them or getting fast passes or both. Then that would leave the rest of the day to take in all the extras and just make sure we were at the right place at the right time for our ADR's. The DDP for us was worth every penny. Having diabetes I needed to eat decent meals and not just counter service. On average each table service meal cost $275 or more and each counter service cost $70 or more for the 5 of us, a total cost of more than $3100 not including the cost of snacks, if we had paid cash. The DDP cost $1800. A lot of money either way, but a lot less painful with the DDP and a lot less worry if we had brought enough cash. I actually came home with uncashed travelers checks. Hoping to put them aside for our next trip.

September 2009

We did take mom Sept 2009, I just have not had the time to write it all up yet, just know it was fun and we had such a good time. Can not wait to go again. As always planning another trip, just have not committed to a date yet. I did have a lot of trouble getting around this time, so I really have to work on conditioning now so the next trip can be even more enjoyable.


SparkFriends

SparkTeams



My Ticker:
Pounds lost: 0.0


Recent Blogs:

Profile


Member Since: 11/2/2006

SparkPoints: 99,227

Fitness Minutes: 58,982

My Goals:
I want to reduce as much medication as possible.

Since starting SP, I no longer need insulin and glipizide . I only have one diabetes med left, then hopefully I can even get off my BP med.

My Program:
Every day I work at something, strength exercises, cardio etc. I faithfully post in the menu tracker. I am increasing my stamina and ability to walk.

Personal Information:
We live in a commujity just north of Dayton. We were fortunate to have lived in The Netherlands, hence the tree with windmills, wooden shoes, tulips, swans, Sinter Klaas and atop the tree was a Dutch Girl Angel. I have had health issues all my adult life and finally have decided to address the ones I can.

Other Information:
Since the death of my husband in March 2011 it has been double hard to get to my healthy goals, I am persistent as I refuse to give up. It just is going to take me longer than I had hoped.


Profile Image